JABBA'S SAIL BARGE (THE KHETANNA)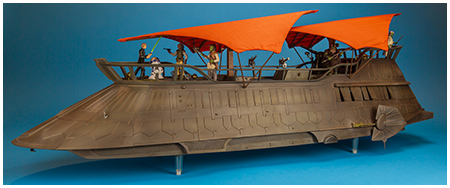 The Vintage Collection HasLab Vehicle
Jabba's Sail Barge, The Khetanna was a massive, 30-meter luxury transport capable of carrying up to 500 passengers and 26 crew members. Complete with 3 decks, the Sail Barge was primarily used to transport passengers (and prisoners) across the dunes on the planet, Tatooine. It was the site of the thrilling battle above the Sarlaac, and it met its fiery end at the hands of Luke Skywalker and his friends (to be fair, Luke did warn Jabba first).
Hasbro's The Vintage Collection Jabba's Sail Barge (The Khetanna), was originally announced at the New York International Toy Fair on February 17, 2018 as the first HasLab crowdfunded project. The rules of the campaign stated that the barge would move into production when it reached its minimum backing goal of 5,000. The campaign was a rousing success, and reached a final stated number of 8,810 orders. Measuring approximately 4ft long, the barge also includes two 3.75-inch scale figures, Jabba the Hutt, and Yak Face on a retro Power of the Force style card with a collector coin and exclusive drinking glass accessory. It began reaching collectors in March 2019.
Variations
While photographing the Yak Face included with Hasbro's Haslab Jabba's Sail Barge (The Khetanna), we noted that this version had an item stamp on its foot where the retail VC132 Saelt-Marae does not.
Looking at another carded Yak Face, we spotted a different version of the stamp. The one in the photo archive linked above was stamped "#E2596" while the carded sample we saw afterward was stamped "E2596" (no "#"). This prompted a closer look at the figure, at which point we noticed the coin was different. The #E2596 came with a matte finish coin and the E2596 version had a bright reflective finish coin.
At the point of this story's publication, we've seen two E2596 with reflective coins, but we can't say for certain if the foot stamp and the coin finish match up in all instances, meaning there could be four unique versions of the carded figure for variation collectors to track down.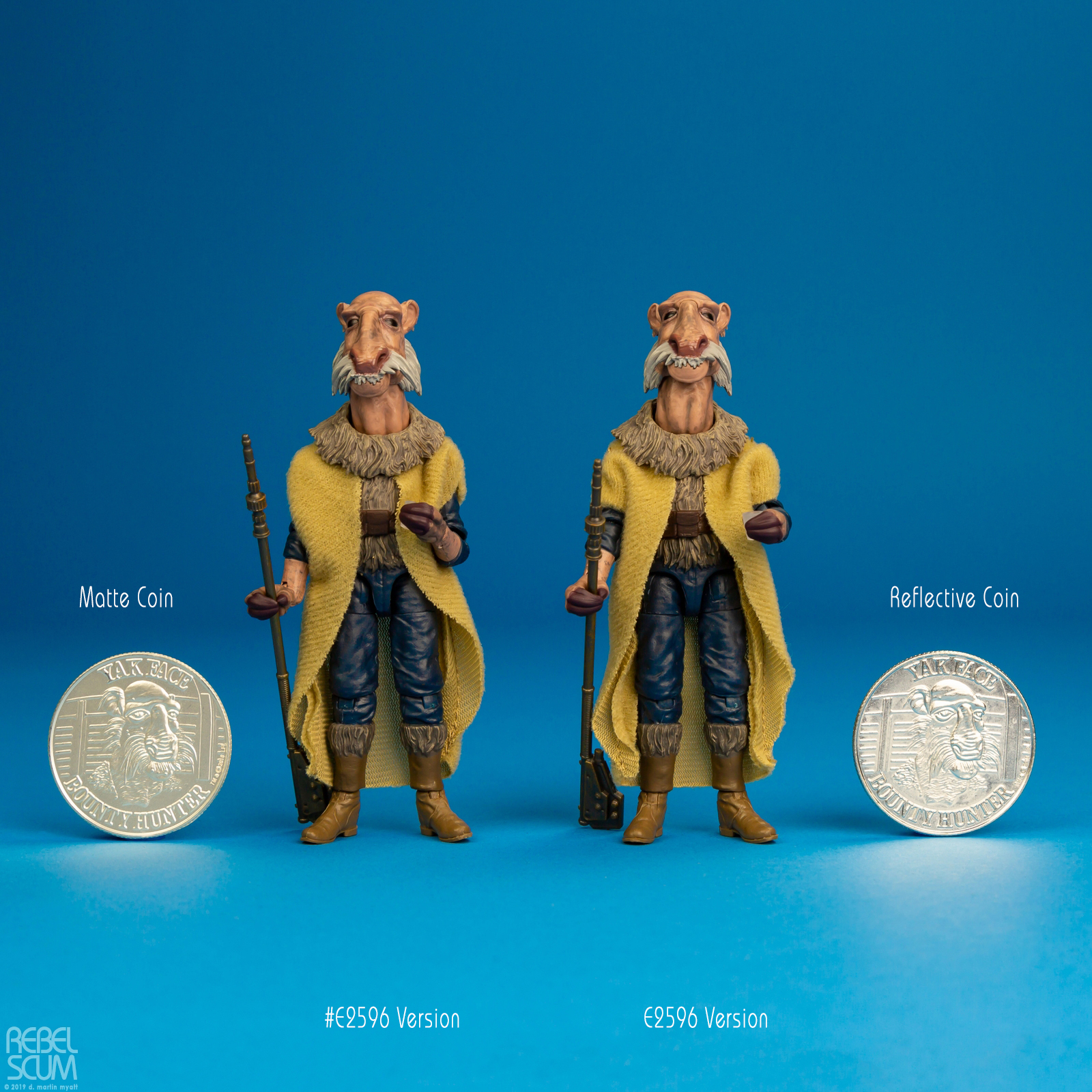 Click to see full-sized image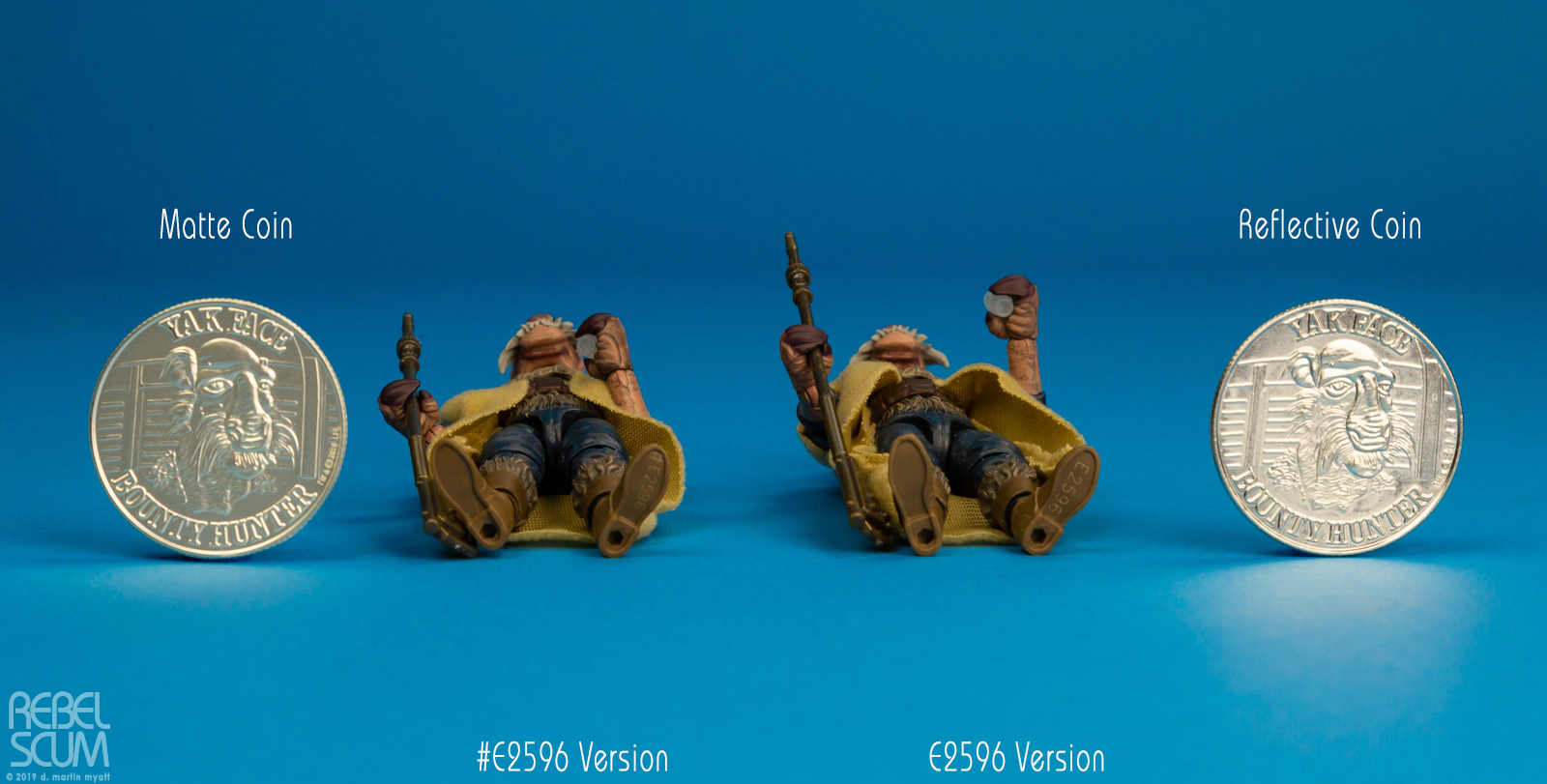 Click to see full-sized image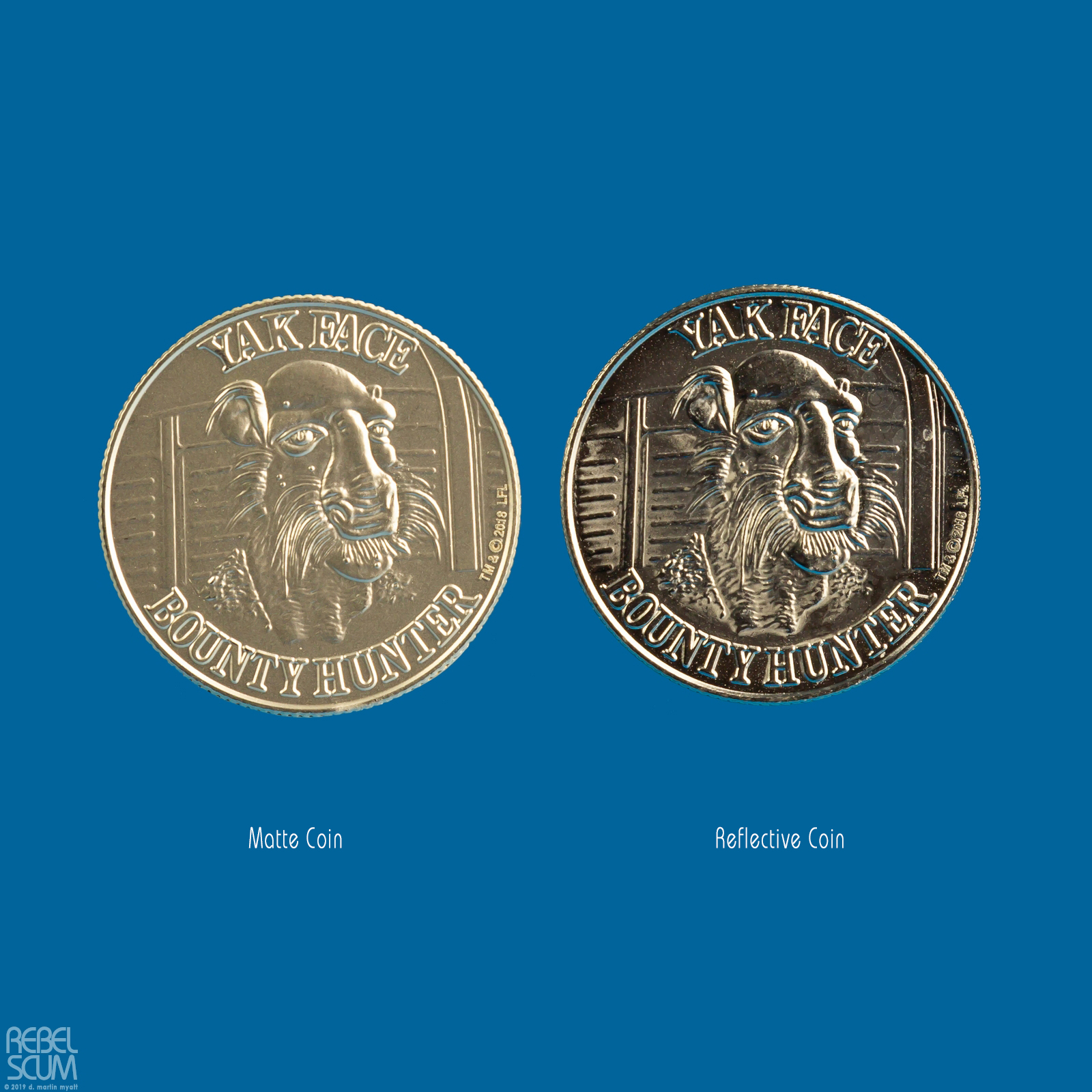 Click to see full-sized image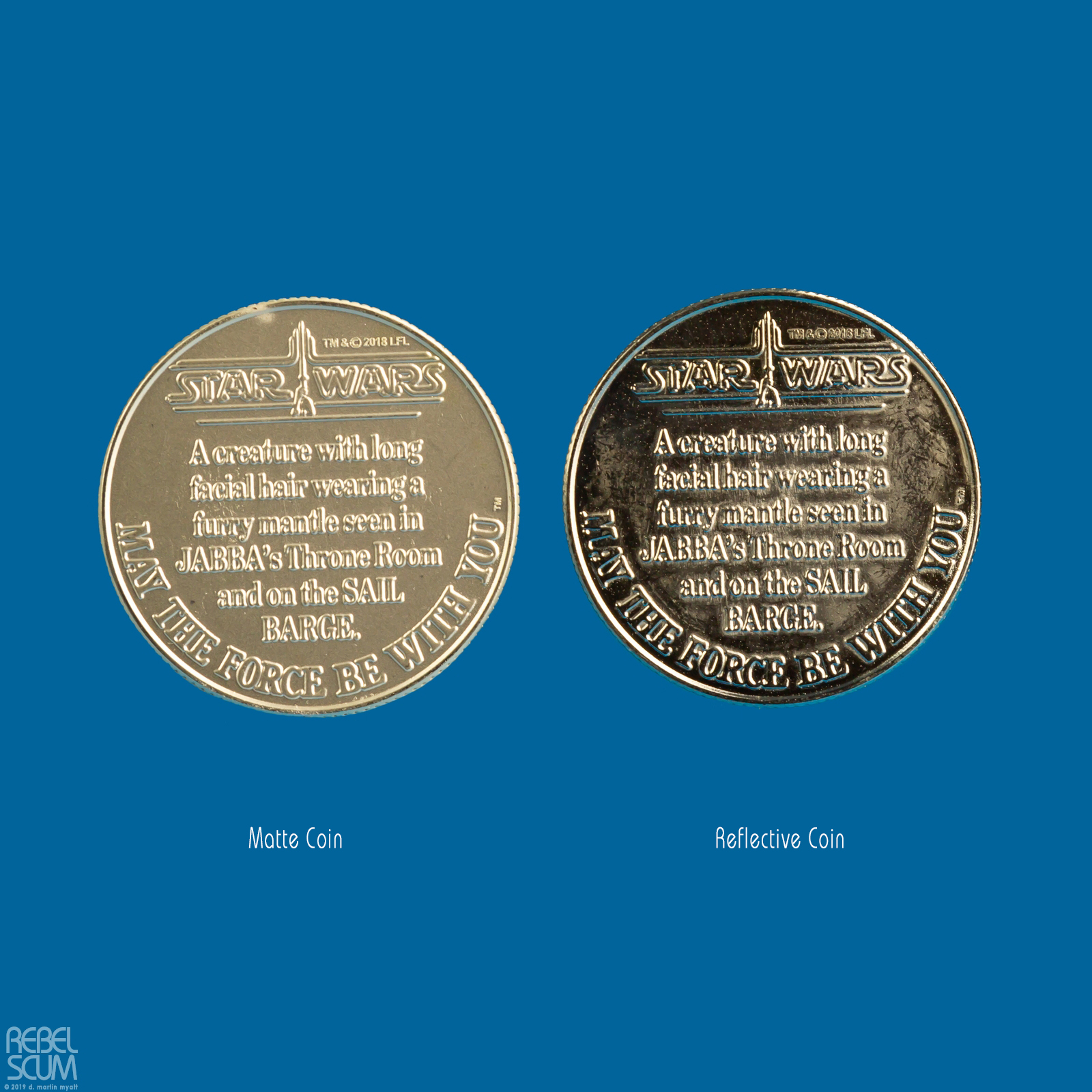 Click to see full-sized image

Product Information
Manufacturer:
Hasbro
Source:
Return of the Jedi
Year:
2019
Original Crowd Funder Price:
$499.99
Assortment Number:
E2596
What's In The Box?
The Khetanna Sail Barge Vehicle (38 pieces)
Jabba the Hutt Action Figure
The Power Of The Force Yak Face Action Figure w/ Exclusive Coin & Glass
Warning Sheet
Instruction Book
Behind The Workbench Booked (shipped before the Barge)
Photography by D. Martin Myatt
Text by B. Acree
Page built by Adam Lamping
comments powered by

Disqus