Published in 2002, Star Wars: Episode II - Attack of the Clones was released as a four-issue limited series. Adapted by Henry Gilroy, the series was illustrated by Jan Duursema and Ray Kryssing, with new painted covers by Tsuneo Sanda. There were also alternate photo covers created, featuring the main characters from the film. A collected edition was published before the individual issues, sporting the movie poster by Drew Stuzan.

The storyline was identical to the film, although a few scenes from early drafts of the script were included, such as Jedi Analysis Room scene (later included on the DVD release) and a scene where Obi-Wan battles a Massiff on Geonosis (a creature that was changed to be a Tusken Raider pet from Tatooine.)

Since the art team had previously worked on the ongoing Star Wars title, a few popular characters from that series were included into the crowd scenes, such as Vilmarh Grahrk on Coruscant and Quinlan Vos on Geonosis, although they did not appear in the film. These appearances should be considered "bonuses" for the fans, and not part of the continuity, especially since Quinlan Vos was otherwise occupied at the time of the Battle of Geonosis, which has been told in various Clone Wars comics.

EPISODE II: ATTACK OF THE CLONES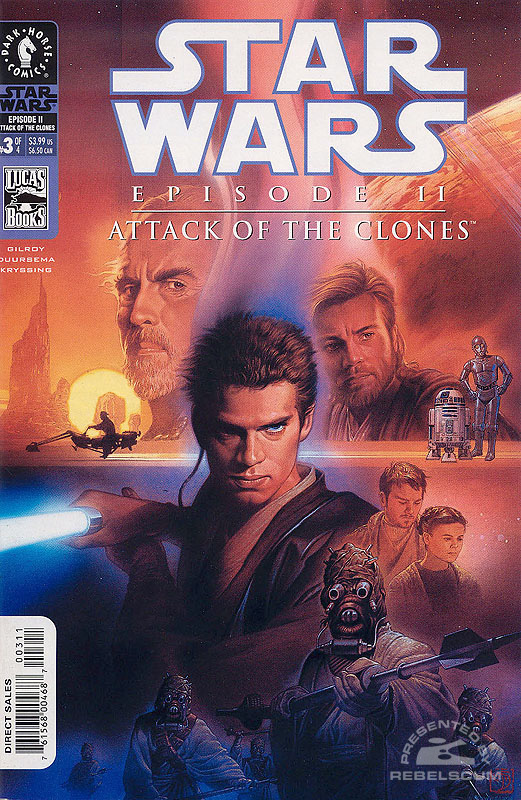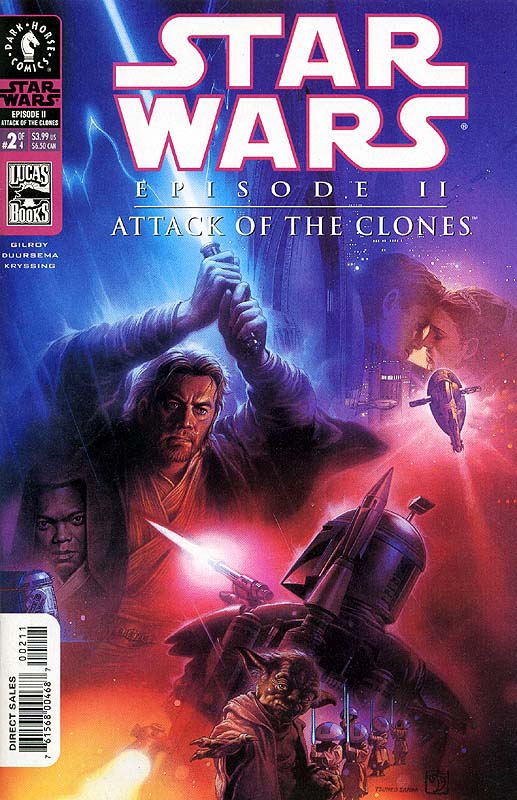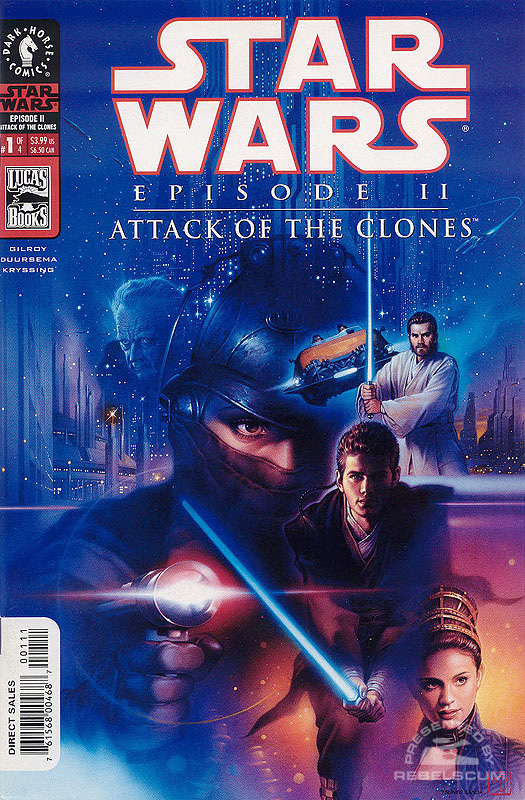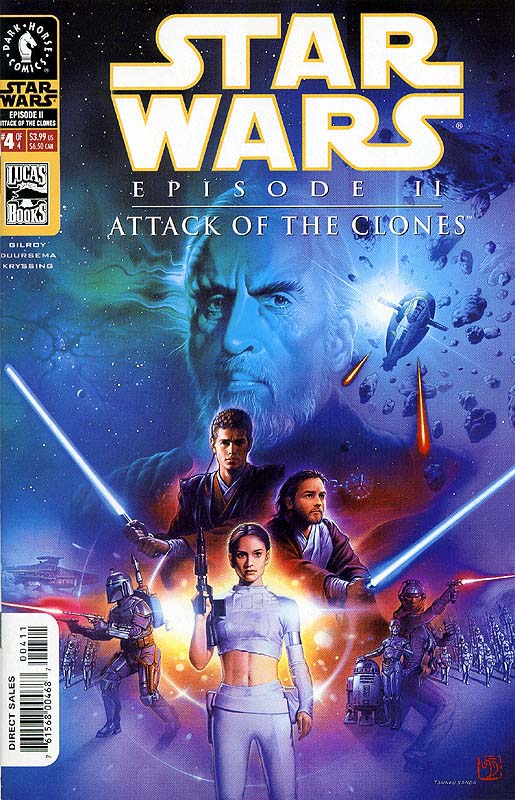 Photo Covers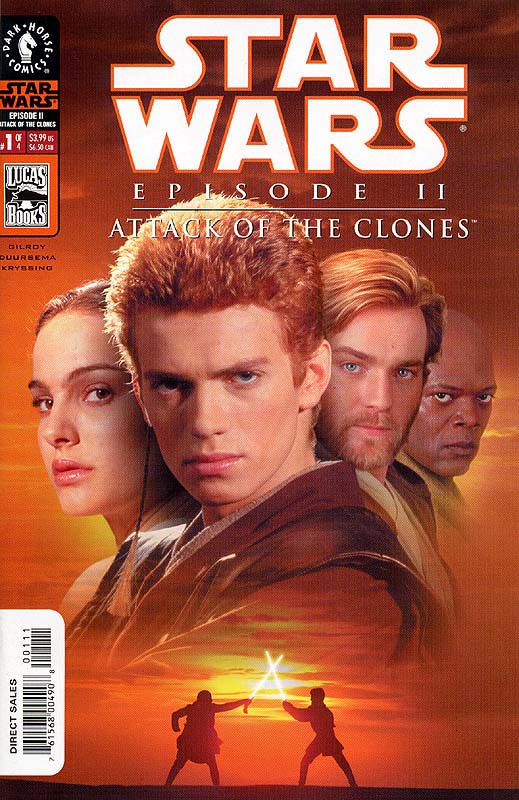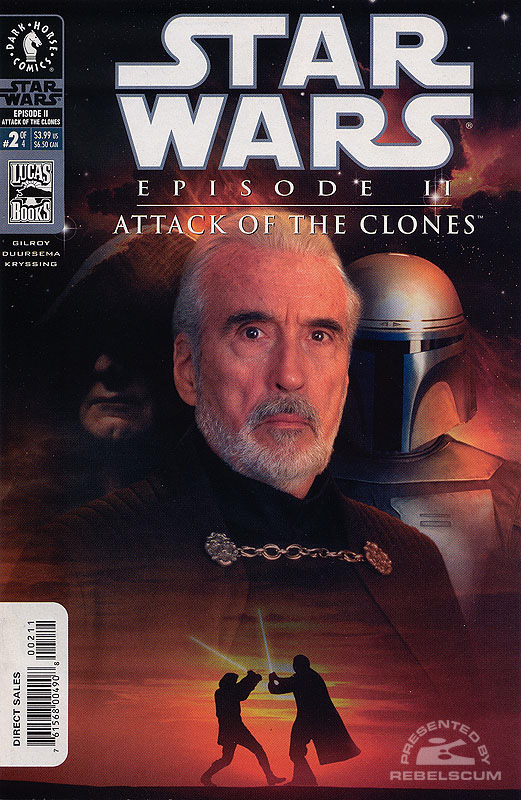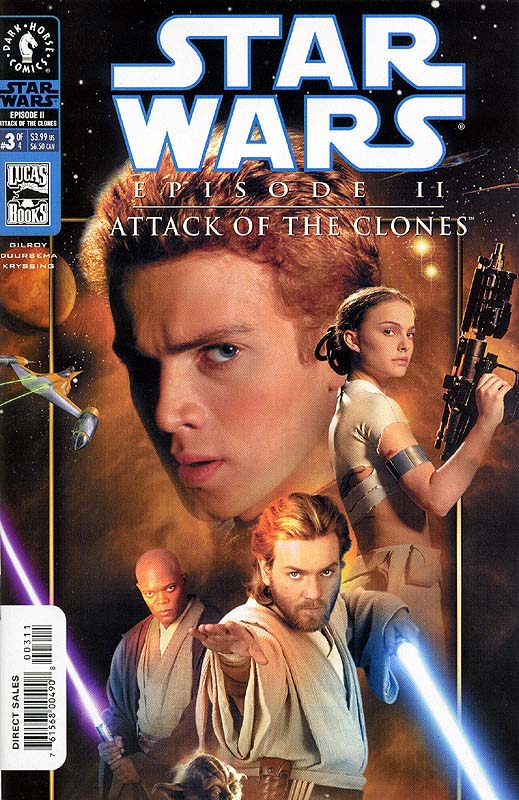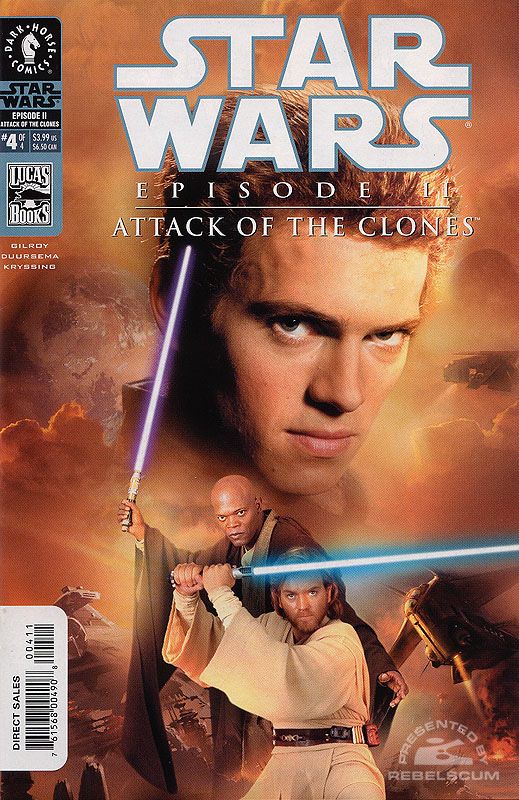 Collected Edition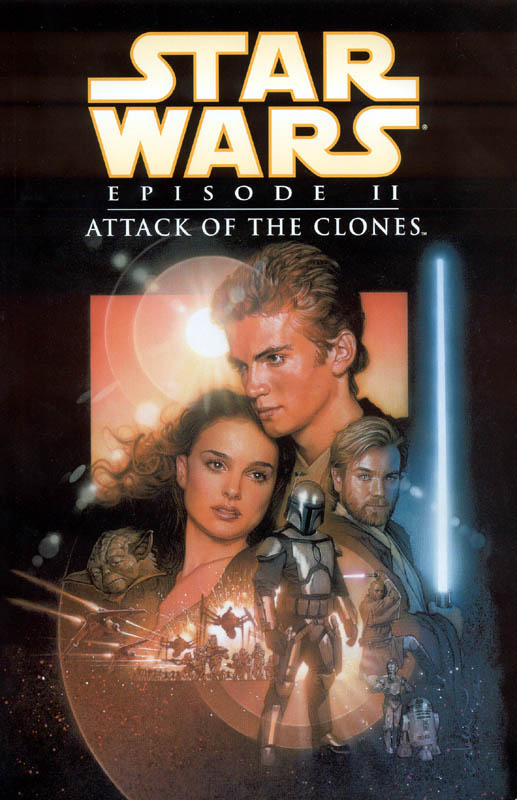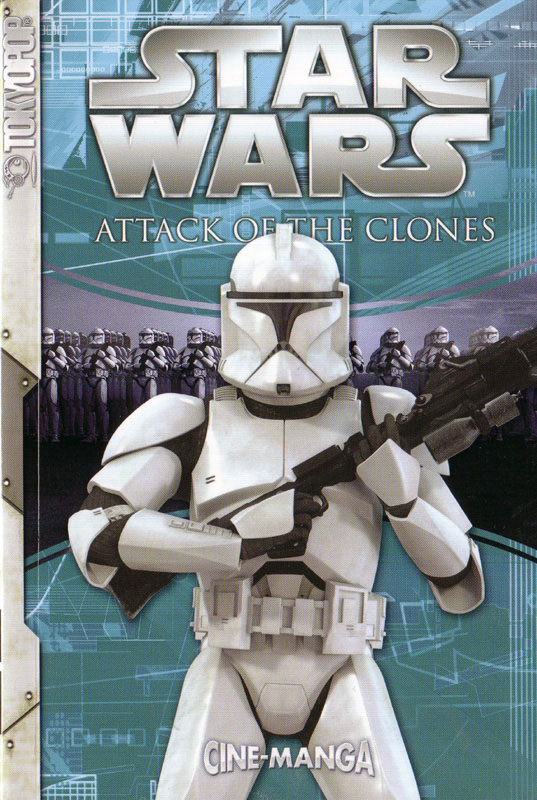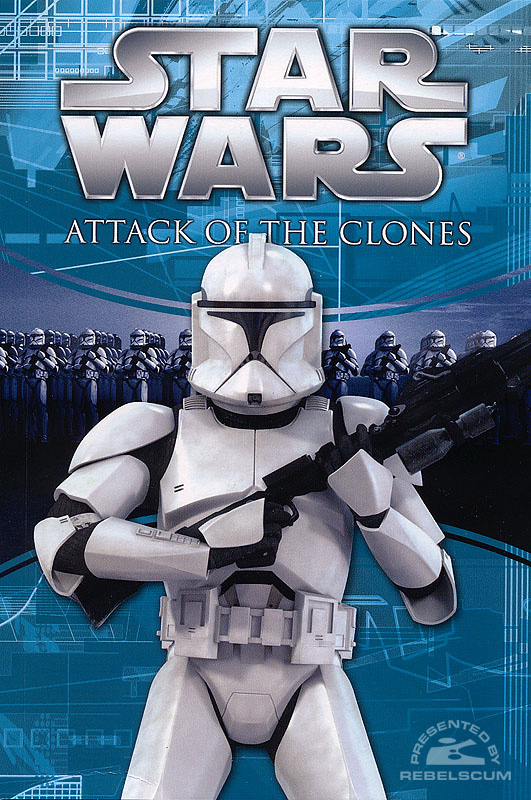 Dutch Editions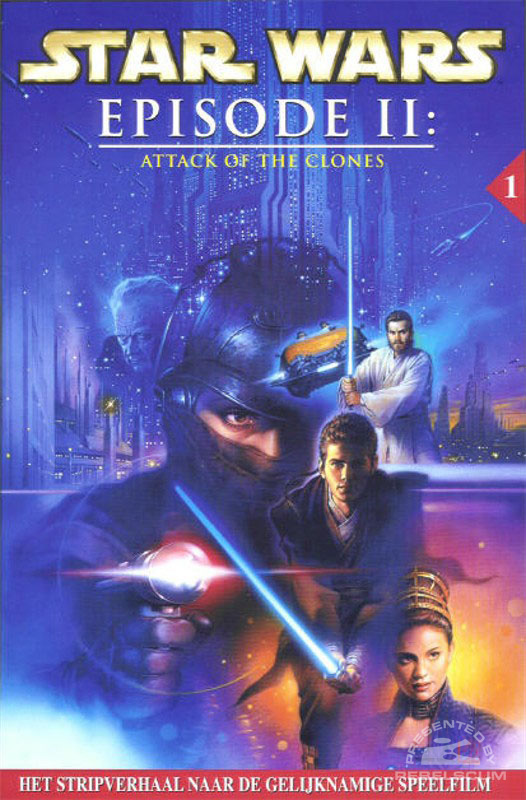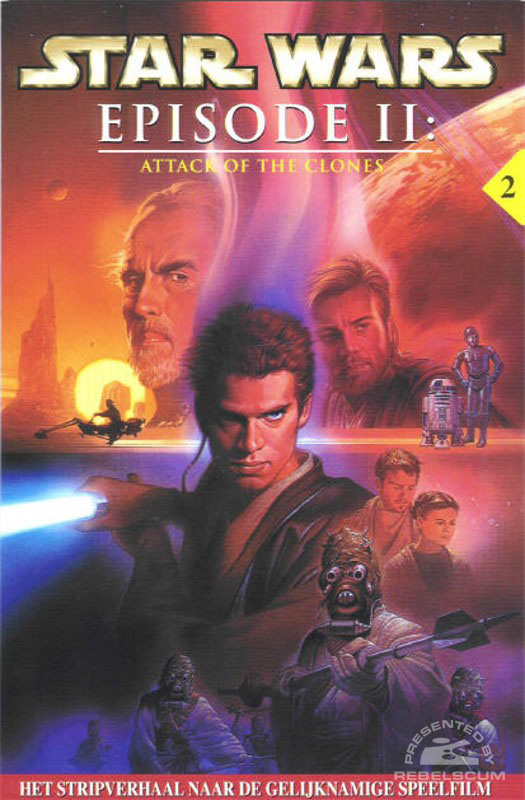 Back to Dark Horse Comics