Boba Fett. The name alone strikes fear into the hearts of criminals everywhere. The most notorious bounty hunter in the galaxy has had many comic book appearances over the years, proving just how resourceful he is and how relentless the Mandalorian can be while in pursuit of his prey. Armed with an entire arsenal of weapons, Boba Fett faces everyone from space pirates to magicians, slavers to impostors, Hutts to Sith Lords...and no one can stop him.
When Dark Empire revealed to comic readers that Fett had survived the Sarlacc pit, although a bit damaged and burned, fans rejoiced. Then in 1995, the bounty hunter got his own comic series with Bounty on Bar-Kooda by John Wagner and Cam Kennedy, continuing his adventures. But this series would not be your typical monthly dose of bounty hunter action, but instead was published as a yearly special. 1996's When the Fat Lady Swings and 1997's Murder Most Foul, both with covers by Matthieu Lauffrey, continued Fett's adventures working for Gorga the Hutt. All three issues were collected in Death, Lies & Treachery in 1998.

BOBA FETT Special Editions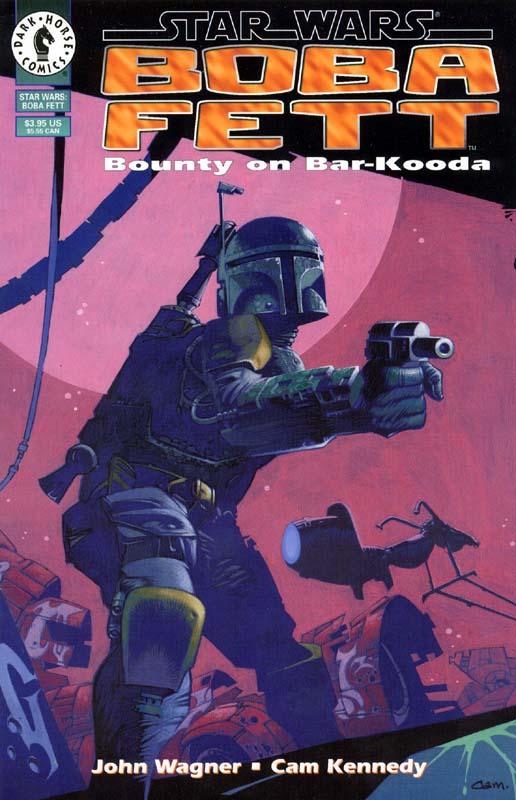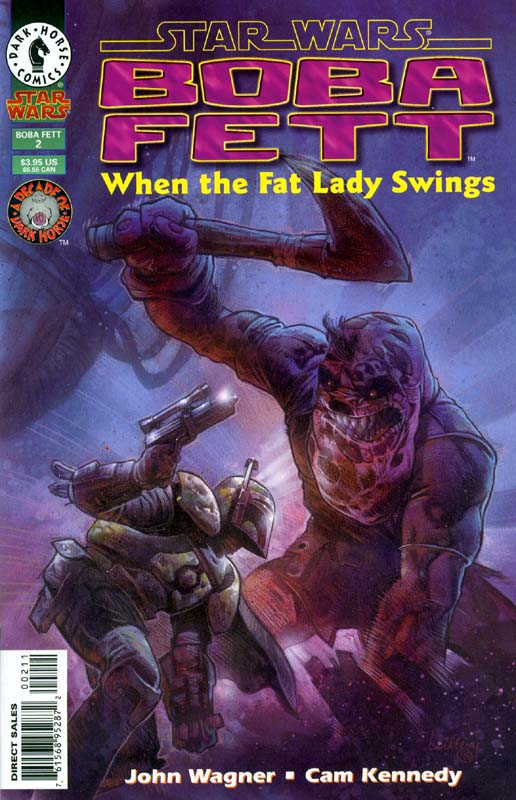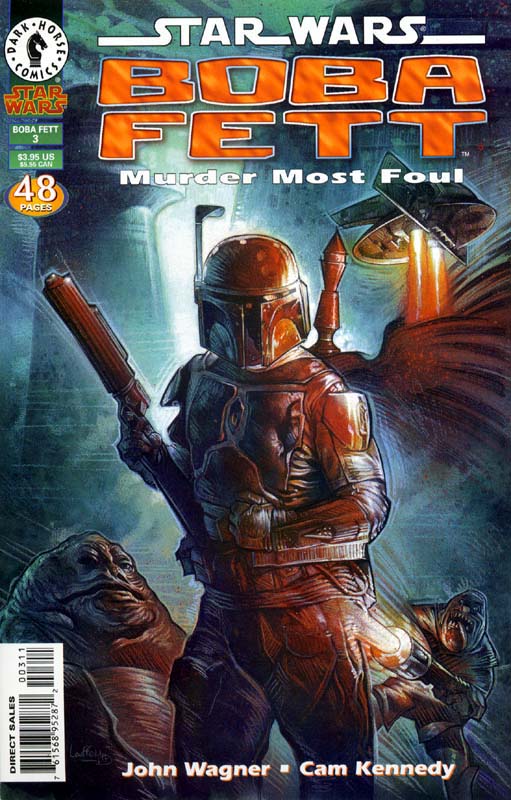 But the long wait in between issues left fans crave for more, so a new story was published in Star Wars Galaxy #s 5-8. Twin Engines of Destruction takes place a year after Return of the Jedi, and Dengar encounters Jodo Kast, a bounty hunter who is posing as Boba Fett. Naturally Fett objects to this, and is forced to take the imposter down, face-to-face. The story by Andy Mangels, John Nadeau, and Jordi Ensign also makes brief mention of Fenn Shysa and Tobbi Dala, a pair of Mandalorians from the old Marvel Comics series.

TWIN ENGINES OF DESTRUCTION
(First printed in STAR WARS GALAXY)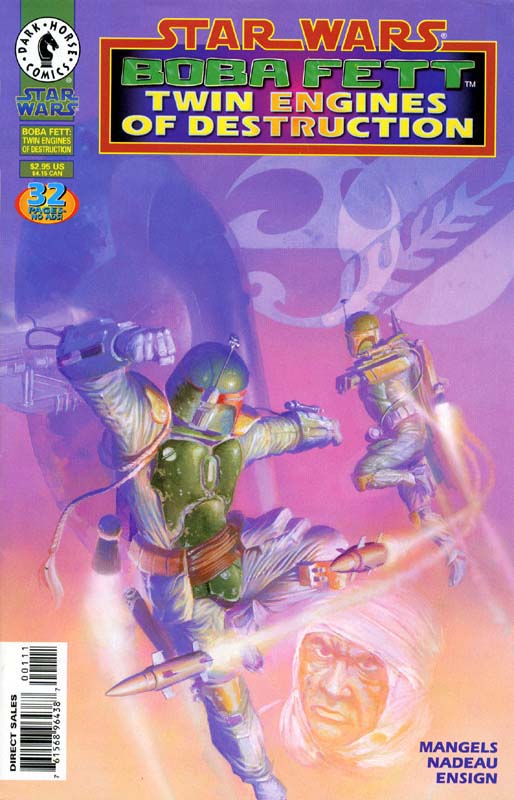 In 1999, Boba Fett returned to comcis with a new series, Enemy of the Empire by John Wagner, Ian Gibson, John Nadeau, and Jim Amash. This tale takes place before A New Hope, when Fett is hired by Darth Vader to recover a small box, the contents of which could change the fate of the galaxy. But Vader can't trust Fett with such a valuable prize, so he sends an army after the bounty hunter, and finally clashes with him personally. Ken Kelley provides the cover paintings.
A few special issues starring Boba Fett were also released. Twin Engines of Destruction was reprinted in a special issue, and this story was voted as one of the best comics in a Topps poll, beating out Dark Empire #1 and X-Wing Rogue Squadron: The Making of Baron Fel.

Wizard: The Guide to Comics magazine offered an exclusive Star Wars: Boba Fett #½ issue, by Ryder Windham, Carlos Ezquerra, and a cover by Timothy Bradstreet. The main story was about a salvage operation gone wrong, but this issue also included a look at the artist's sketchbook.

Boba fett also played a major role during the Shadows of the Empire multimedia adventure, taking the spotlight in the comic book series. He also starred in the the first-ever pop-up comic book Battle of the Bounty Hunters, in which the Mandalorian must fight against his fellow bounty hunters while bringing the carbonite-encased Han Solo to Jabba the Hutt.

Finally, 2000's Agent of Doom by John Ostrander and Cam Kennedy showed Fett as a man looking to reclaim his reputation as the best in the galaxy by taking down an Imperial death ship. A few pin-ups by Francisco Hererra and Ronnie del Carmen are also included, under a cover by Francisco Ruiz Velasco.

Special Editions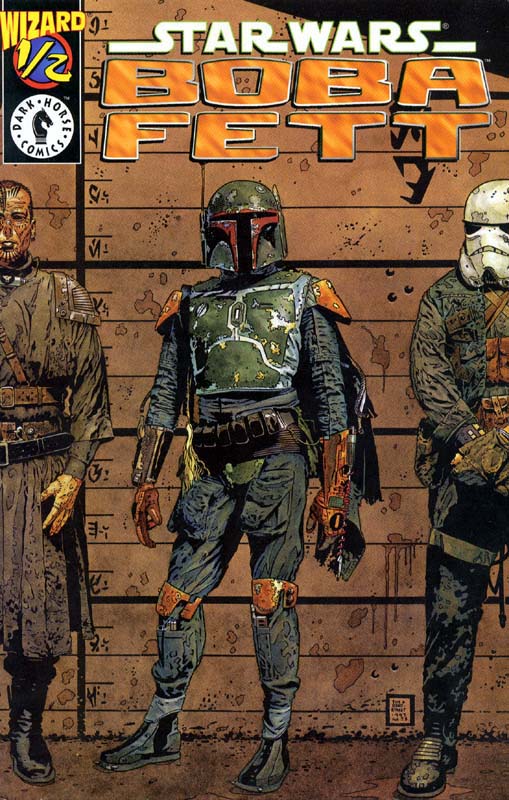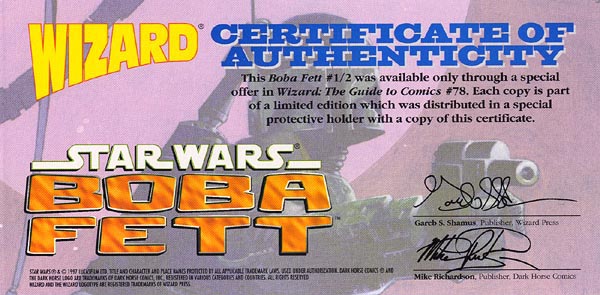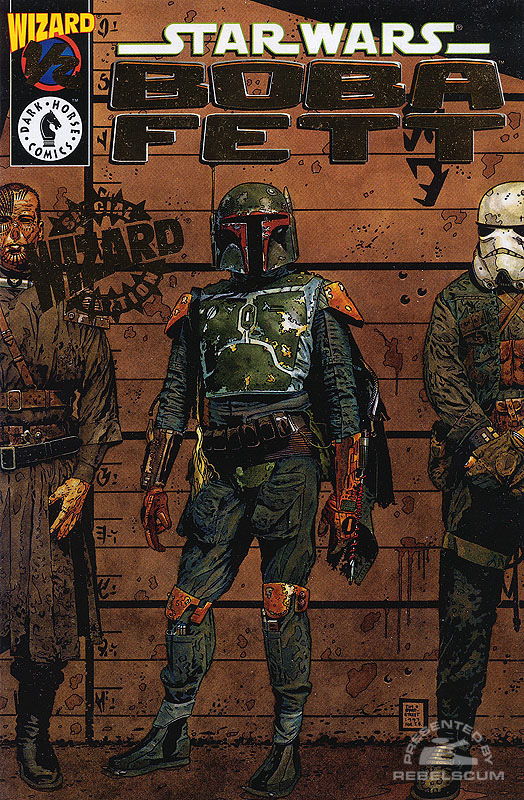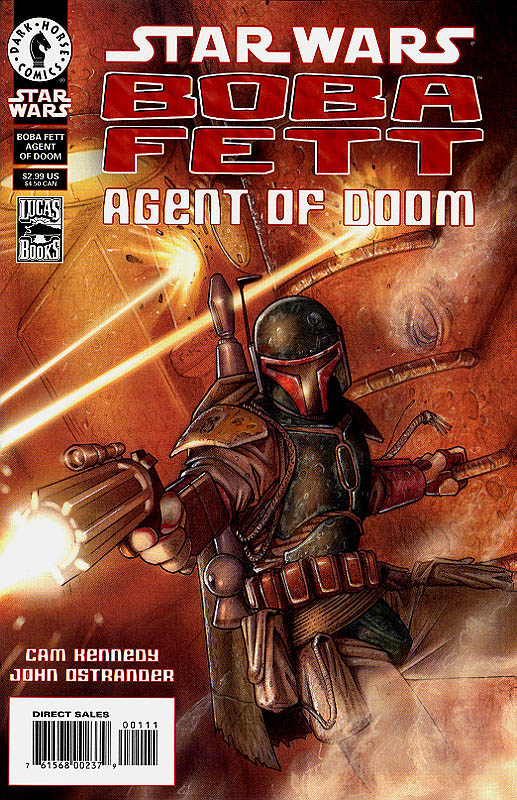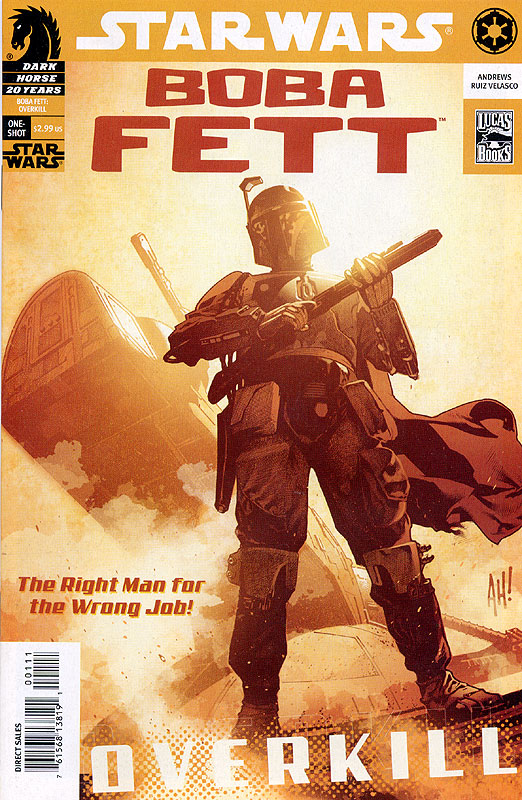 Collected Editions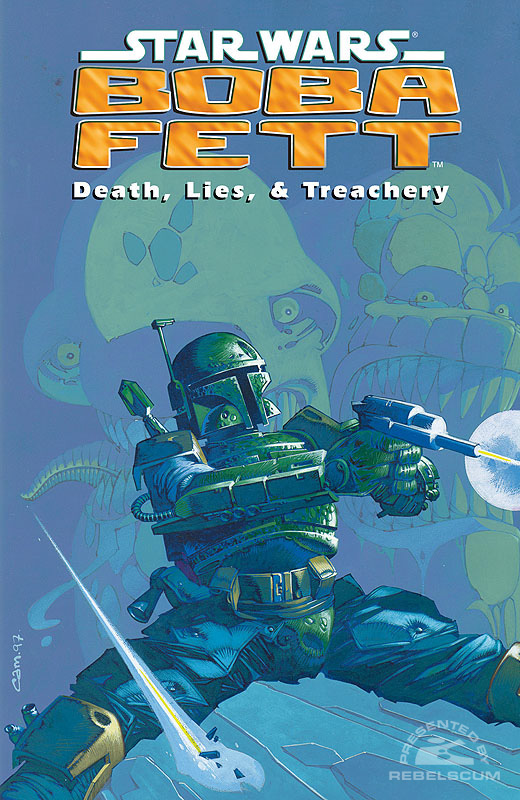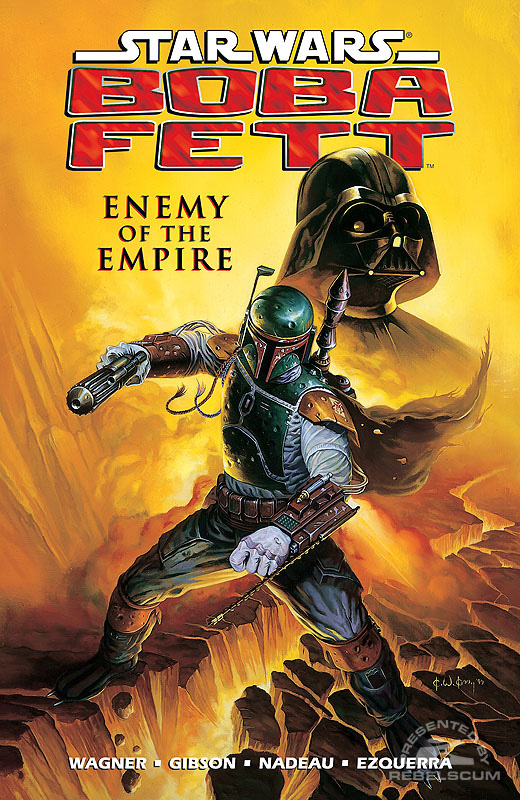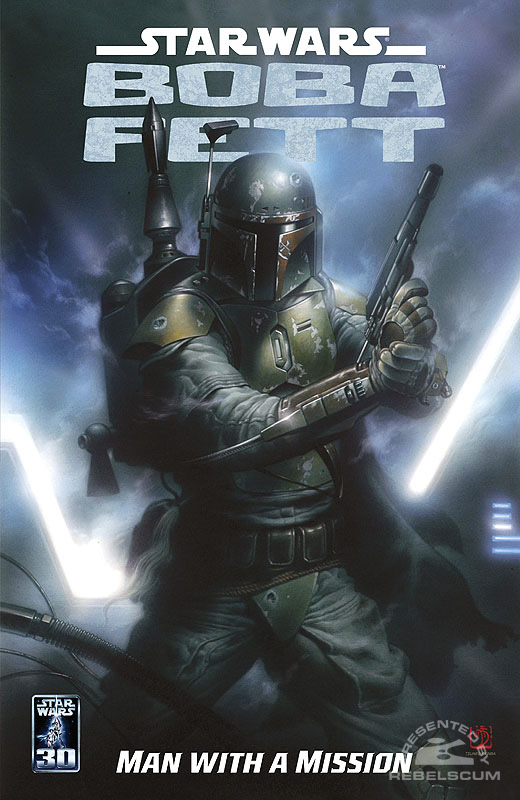 International Editions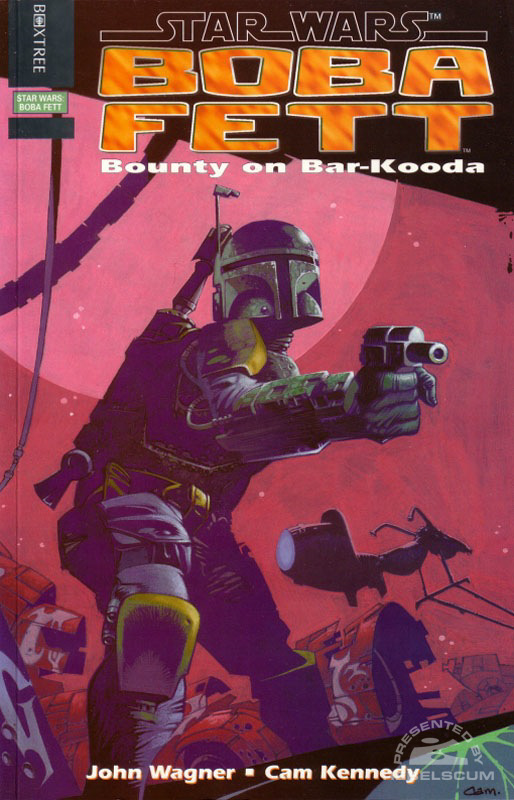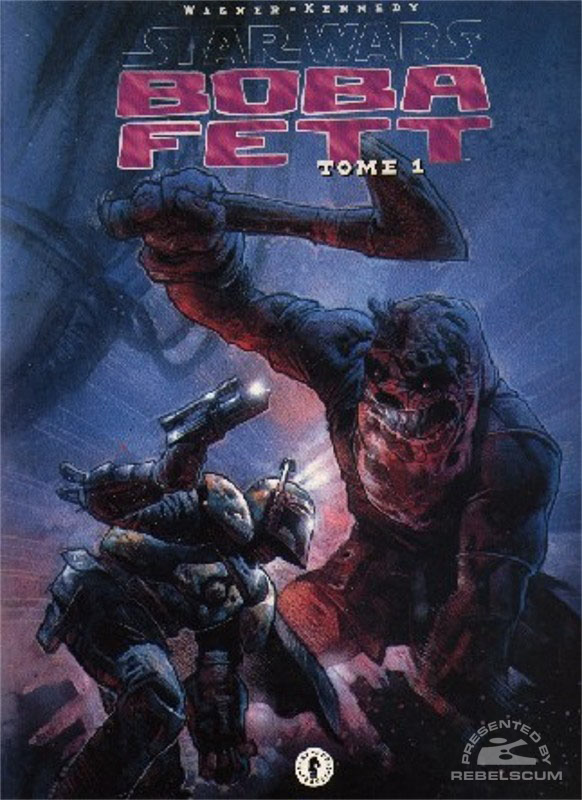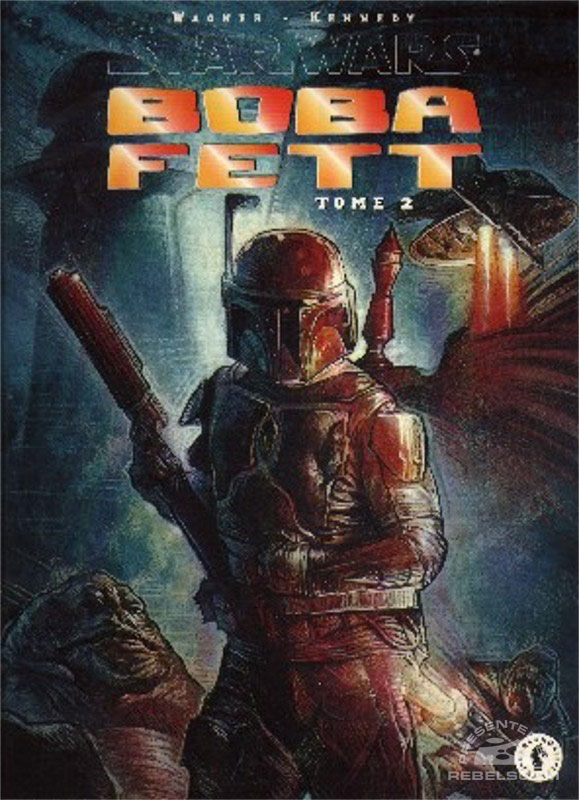 As an added bonus for all Fett-fans, this gallery also includes the various Dark Horse covers featuring the best bounty hunter in the galaxy. Enjoy!

Special BONUS Cover Gallery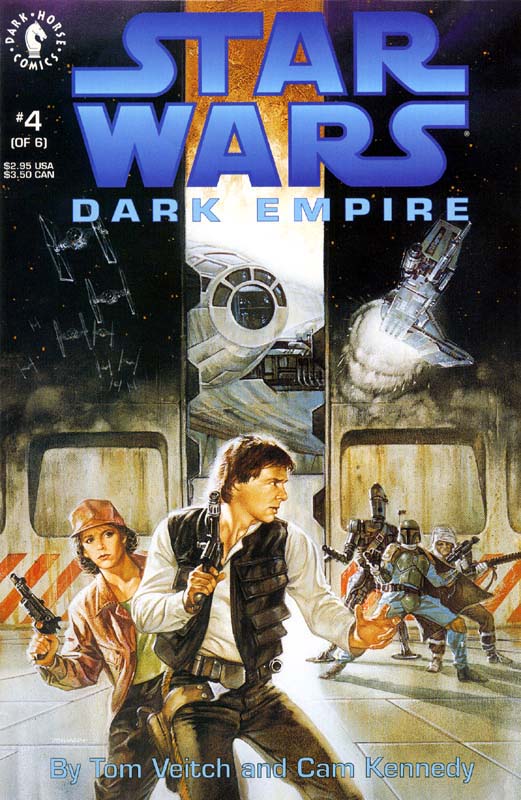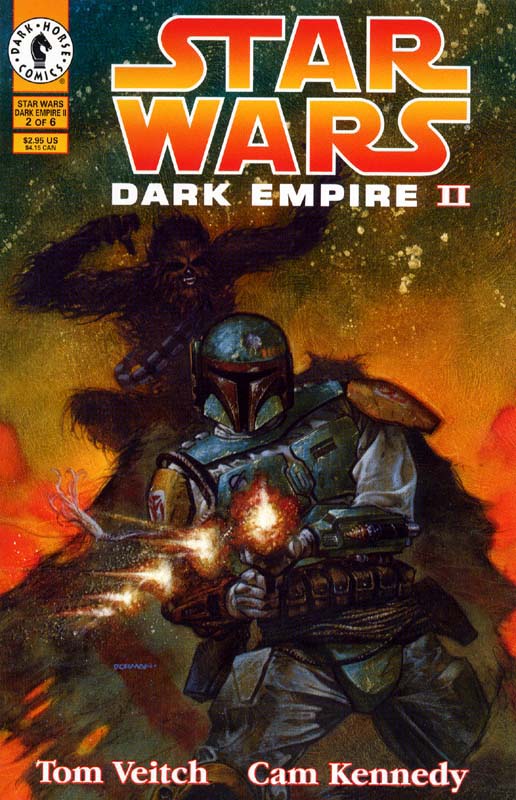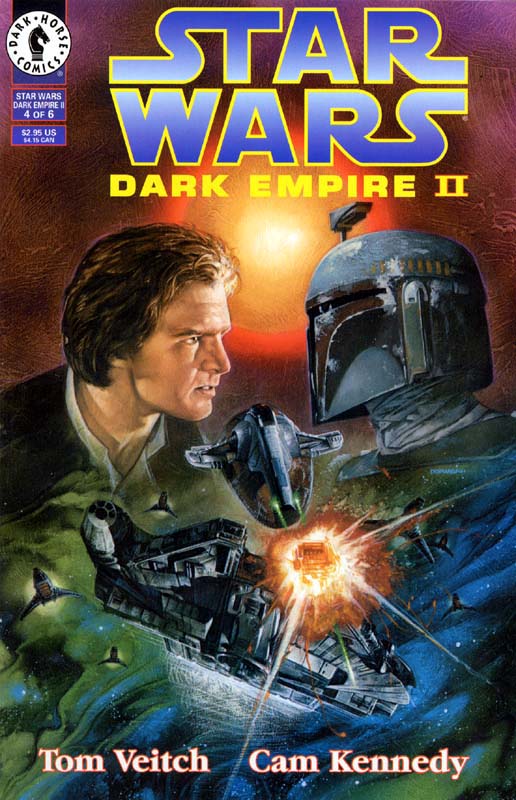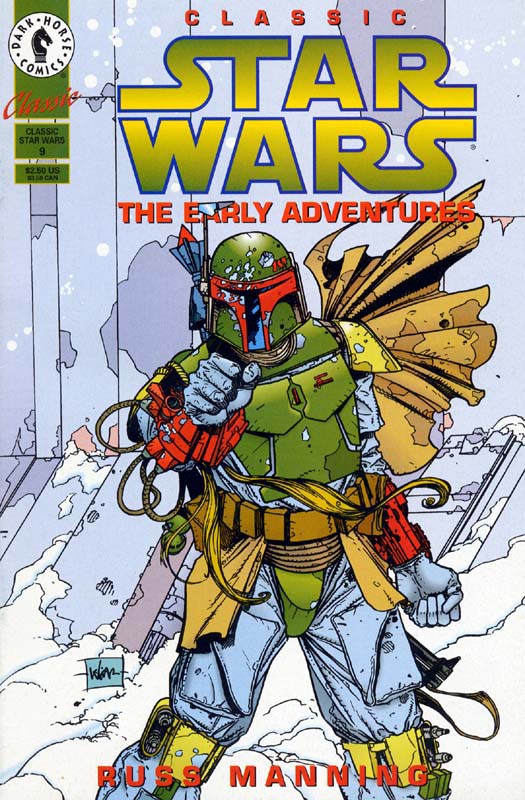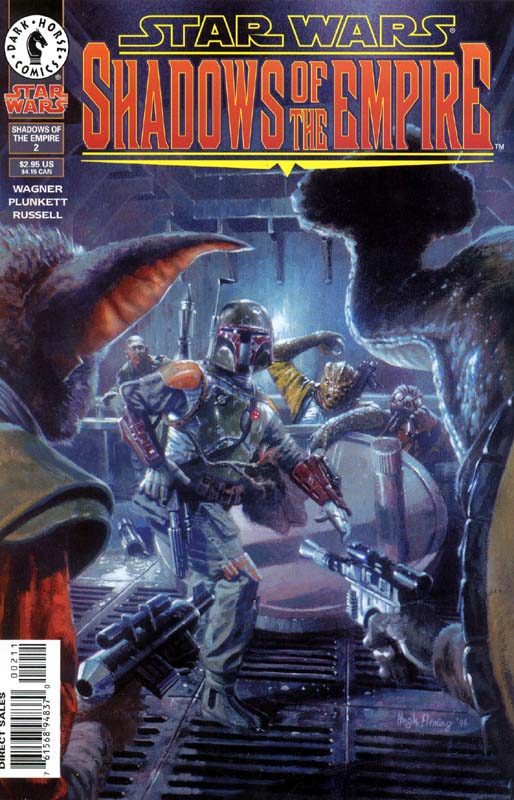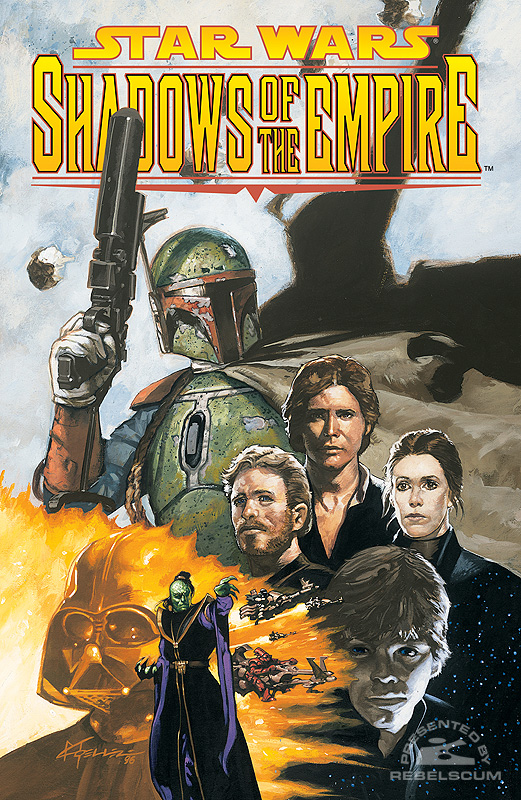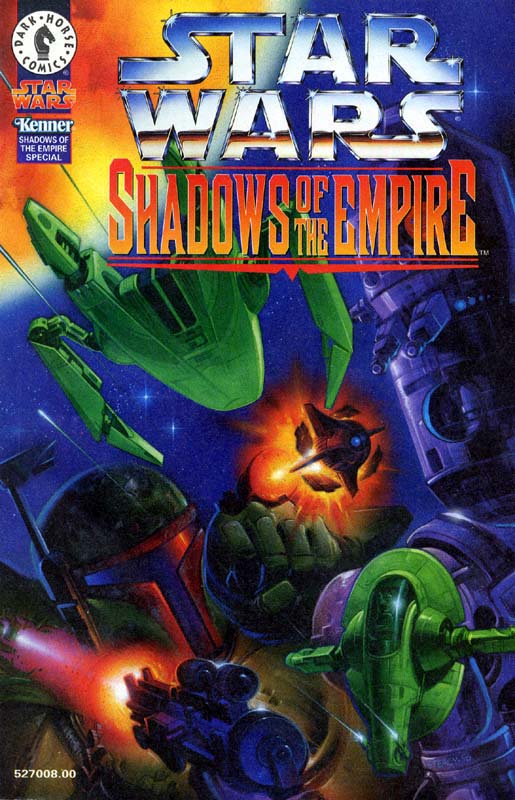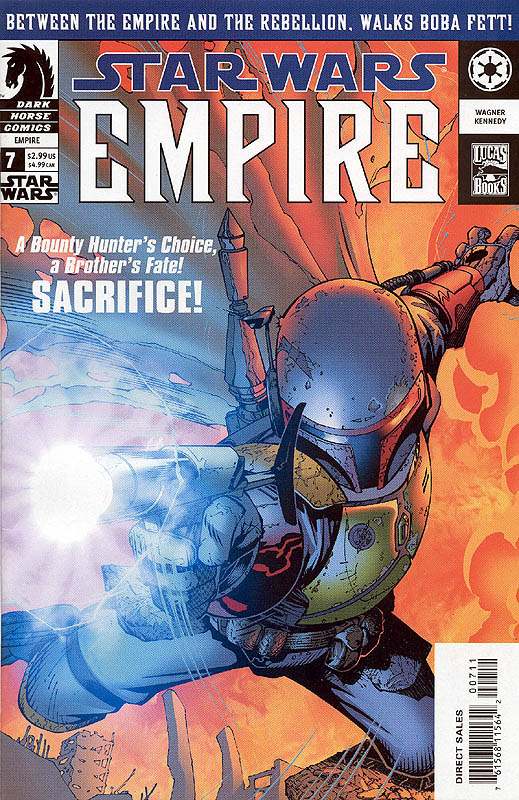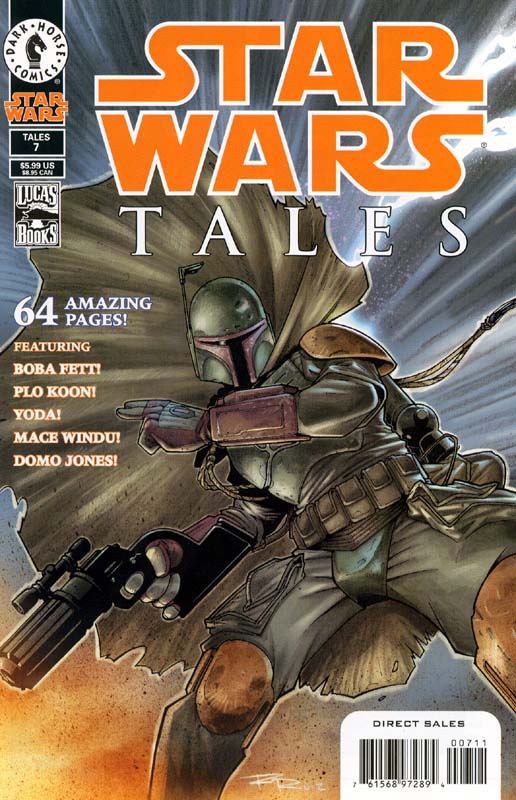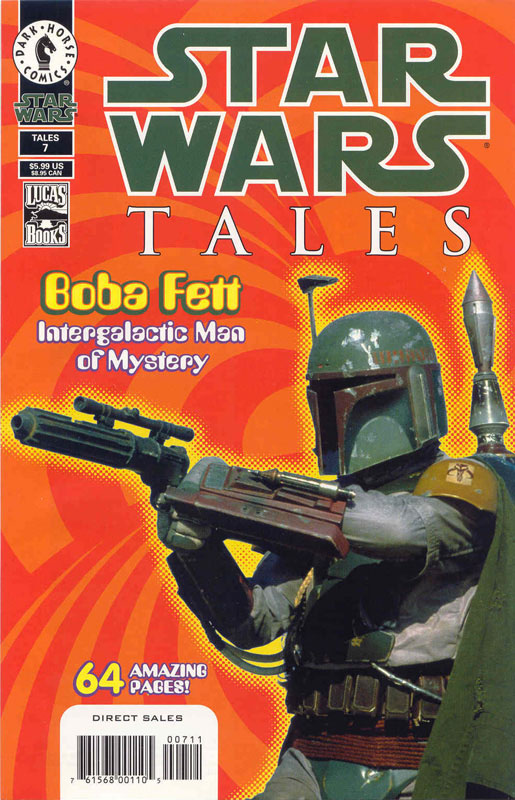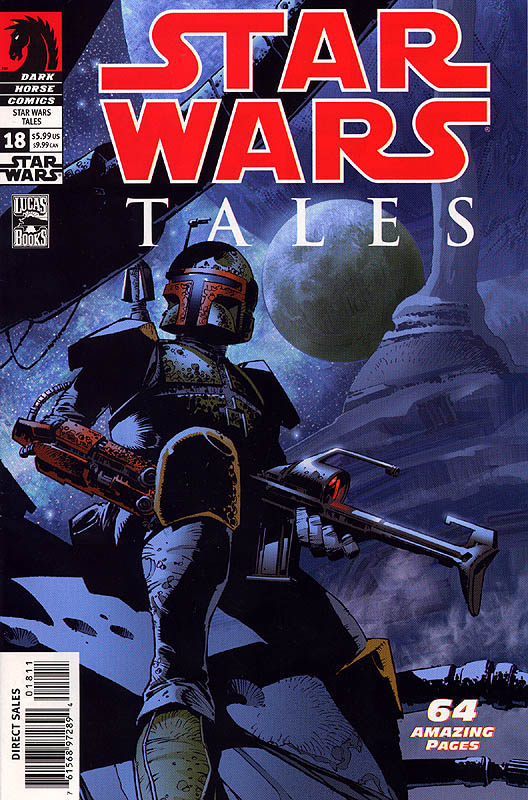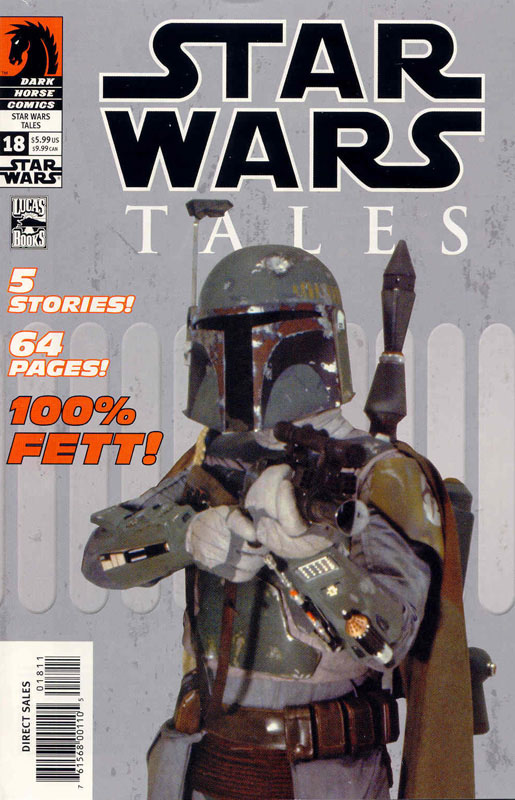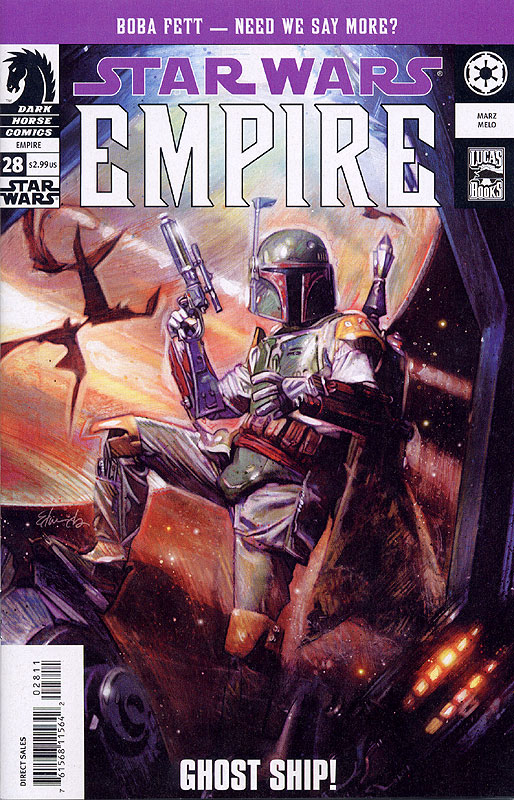 Back to Dark Horse Comics