Beginning in 1997, Dark Horse released a trilogy of hardcover graphic story albums based on the LucasArts Dark Forces video game series. Partially adapting the action in the games, this series also provides more background on the characters in the games. Written by William C. Dietz, each book was published in hardcover with a dustjacket, then reprinted a year later in trade paperback format.

The first book of the trilogy Soldier For The Empire was illustrated by Dean Williams and delves into the history of the main character Kyle Katarn. Kyle was a loyal Imperial Stormtrooper until his father Morgan was killed by the same Empire he served. Seeking to avenge his father's death, Kyle undertakes a mission for the Rebellion to capture the hidden plans for the Death Star. This book partially adapts the action seen in the Star Wars: Dark Forces video game.

Rebel Agent was the second volume, and Dietz was joined by illustrator Ezra Tucker. Based on the Star Wars: Jedi Knight - Dark Forces II video game, Kyle acquires a mysterious data disk of his father's from the droid 8T88 and learns of the mysterious Valley of the Jedi. But to reach the hidden location, Kyle must battle against the Dark Jedi.

Finally, Jedi Knight presents the conclusion of Kyle's quest for the Valley of the Jedi, as the Dark Jedi Jerec, the man who slew Morgan Katarn, faces off against Kyle in a final confrontation. This book partially adapts the action found in the Star Wars: Jedi Knight - Dark Forces II video game, and features the artowrk of Dave Dorman.

This series introduces Kyle Katarn, his father Morgan, Rebel pilot Jan Ors and the Moldy Crow, and features the villainy of Jerec and his Dark Jedi - Sariss, Yun, Boc, Maw, Gorc and Pic. With the strong ties to the video games, as well as the direct ties to the films of the Classic Trilogy, the Dark Forces series remains an important element in the Expanded Universe.

DARK FORCES: SOLDIER FOR THE EMPIRE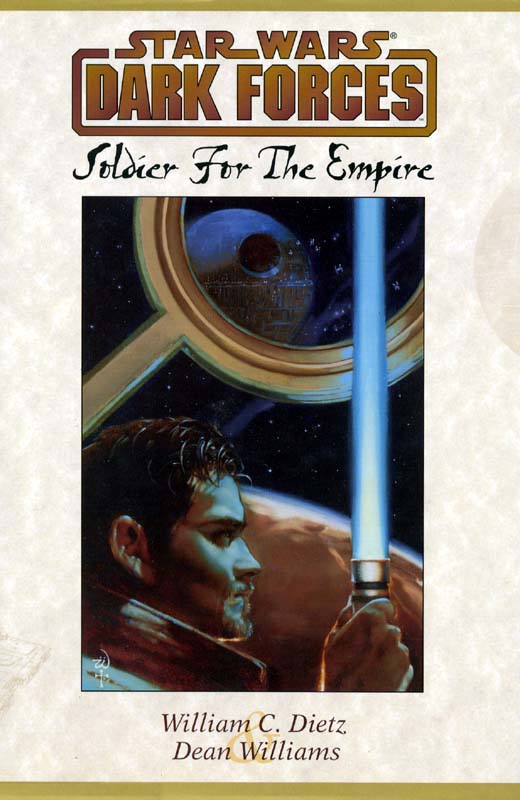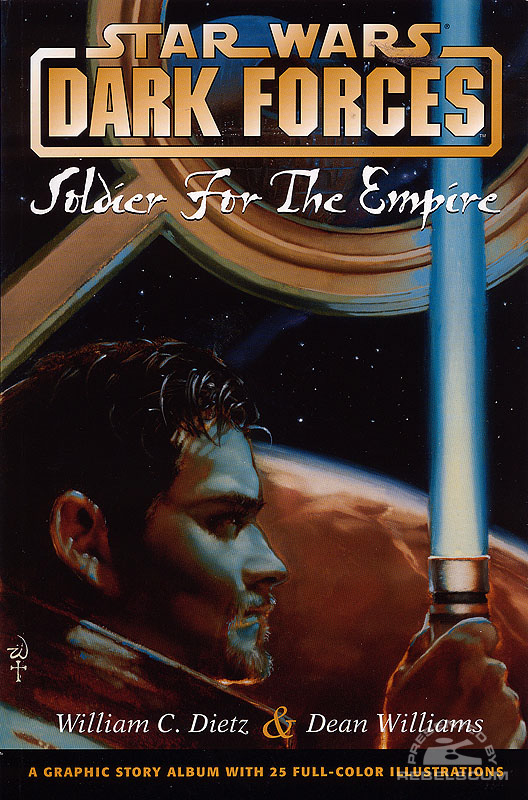 DARK FORCES: REBEL AGENT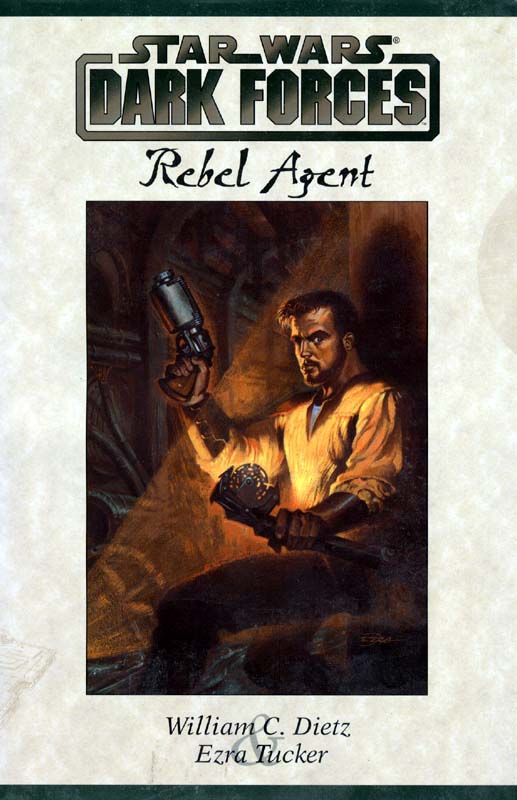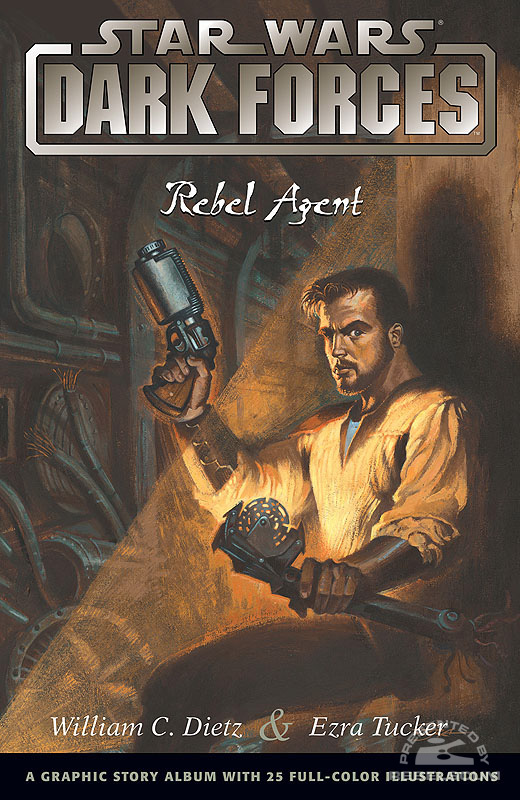 DARK FORCES: JEDI KNIGHT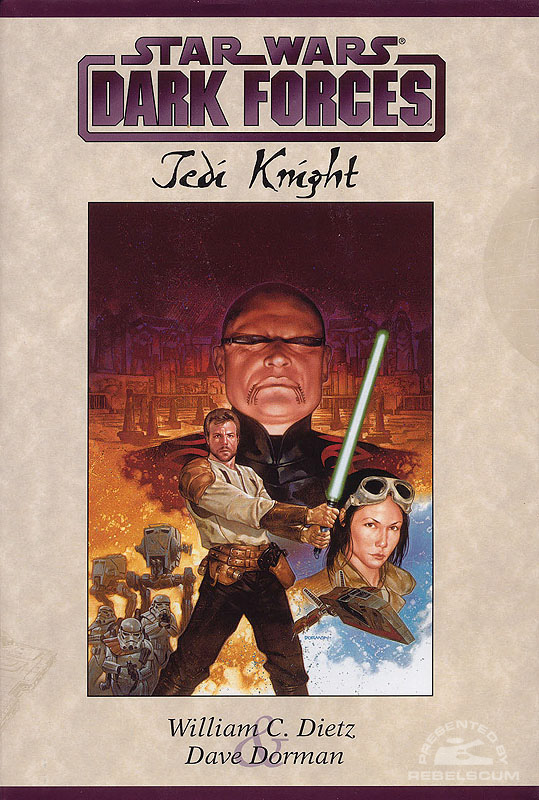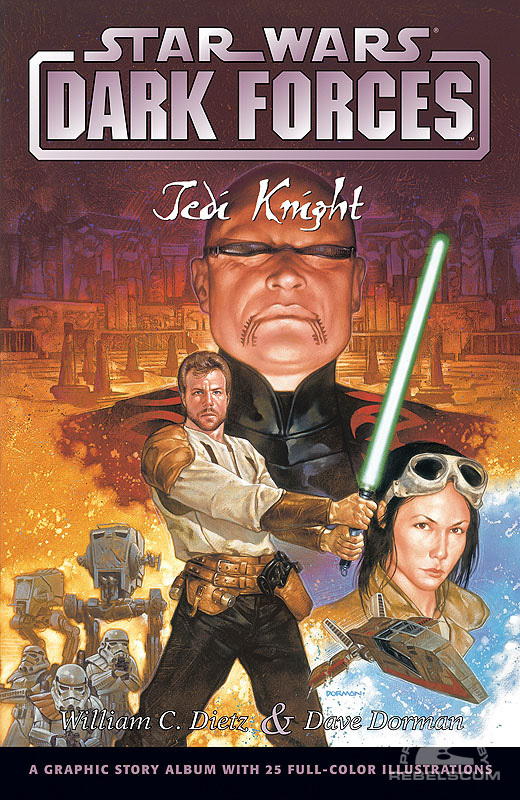 Back to Dark Horse Comics