Set a year before the events in The Phantom Menace, the galaxy was on the brink of war with the Yinchorri, and the Jedi Council was called in to restore the peace. Fighting the war on three worlds is no easy task, and the Jedi are spread thin, but still they fight on. And behind it all is Darth Sidious, Darth Maul and Vilmarh Grahrk.

This series features almost the entire Jedi High Council seen in the movie, with a some new faces: Micah Giett, Tsu Choi, Theen Fida, Lilit Twoseas, and K'kruhk. Not all of them survive the war. In fact, it is Micah Giett's seat on the council that Ki-Adi-Mundi is later asked to fill at the end of Star Wars: Prelude to Rebellion.

Published in 2000, Acts of War was created by Randy Stradley, Davidé Fabbri, and Christian Dalla Vecchia, while David Michael Beck provided the cover to the compilation.

JEDI COUNCIL: ACTS OF WAR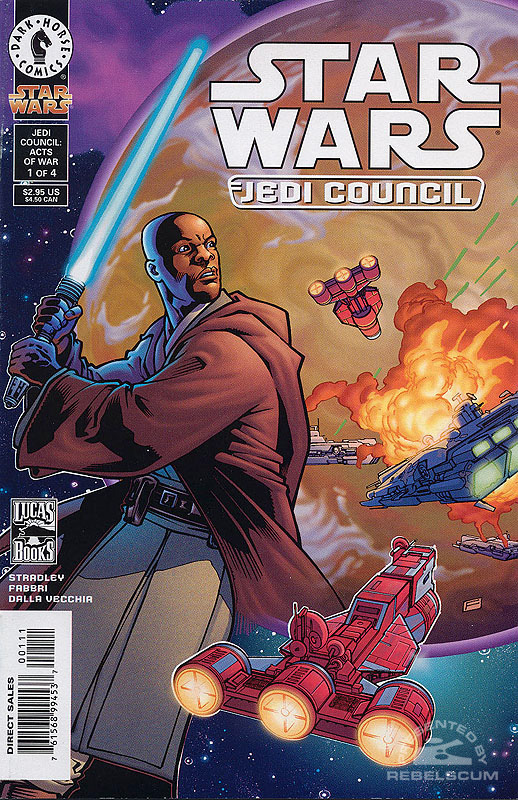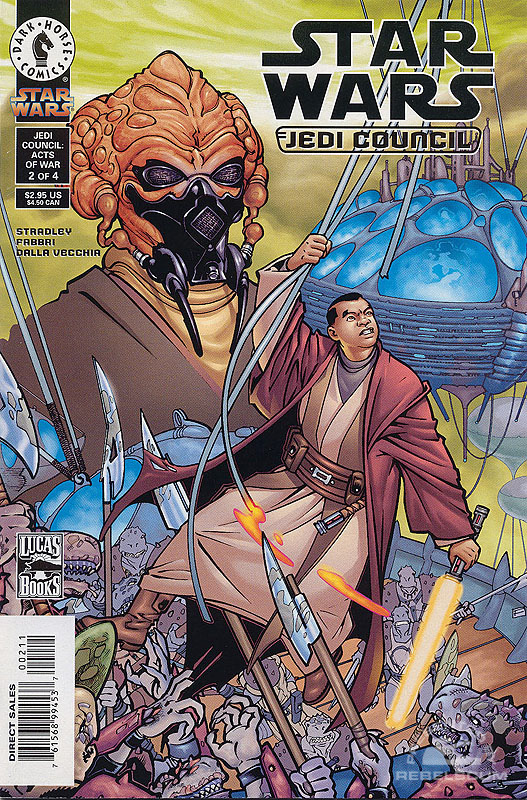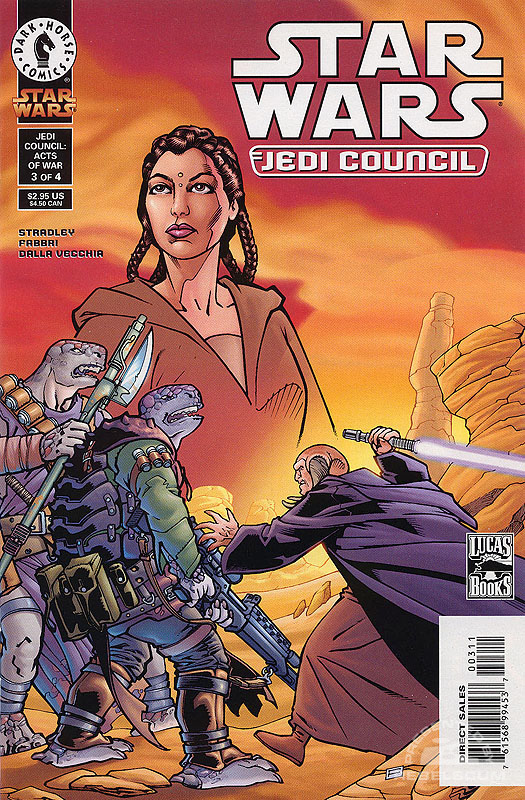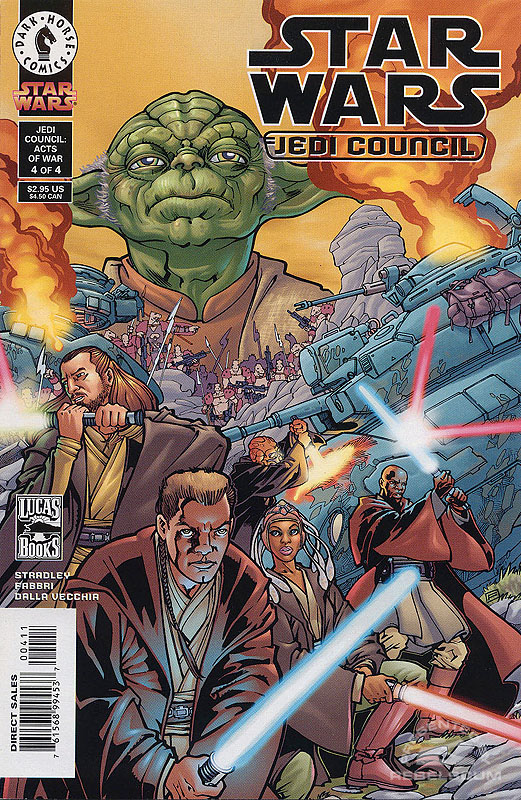 Collected and Special Editions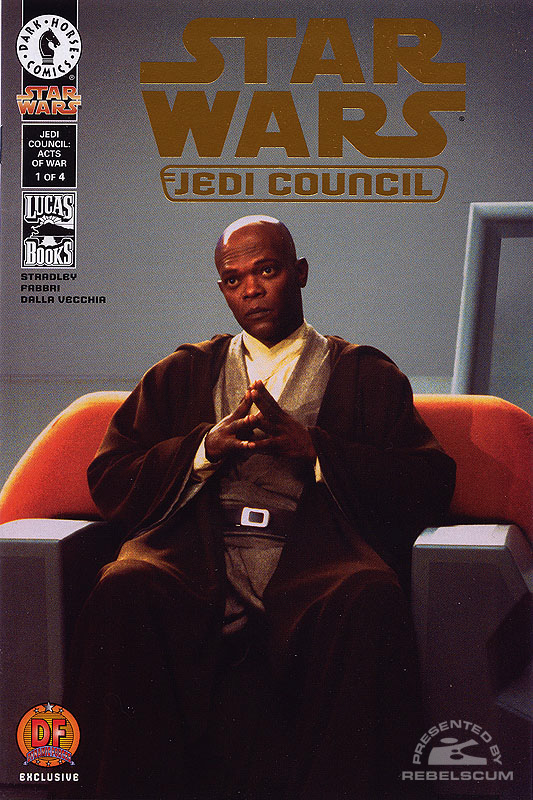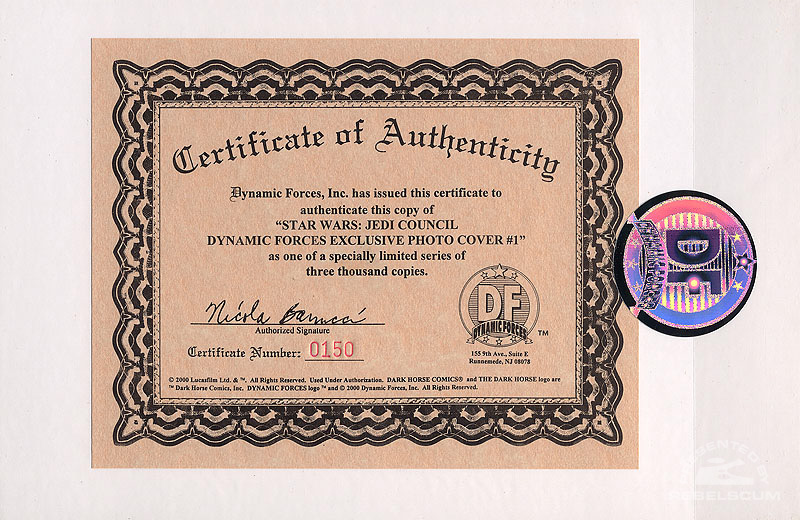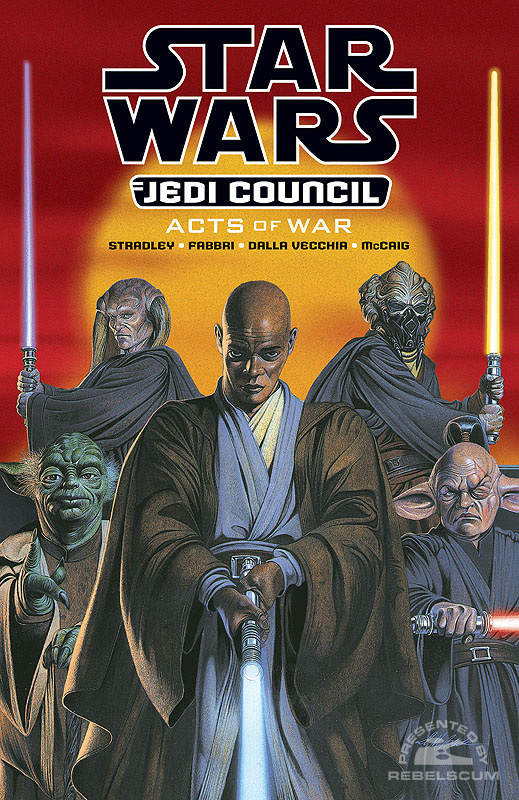 Back to Dark Horse Comics