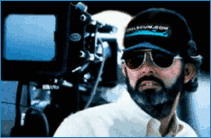 Want to show support for the collecting ideals behind your favorite Star Wars collecting website? Rebelscum.com is pleased to offer the official Rebelscum.com Hat.

The cap is a one-size-fits-all-except-Wookiees type in a deep "space" black with Rebel Blue embroidery. The hat is made to our resident hat tester's specifications. Dustin is very fussy about the hats he wears. It has a cloth strap, plastic adjstment buckle, and a sturdy brim to shade your eyes from even the brightest twin suns. This stylish head gear can be shipped directly to your docking bay for just $12.00 (about the price of two Star Wars figures).



I do it for fun, so it's at our cost. Hats will be shipped as soon as your payment arrives unless we run out and it takes about a week to get more. Be sure and include your email address with your order.
Please do not send cash. Simply make out your check or money order to:
Philip Wise
904 Brazos Drive
Southlake, TX 76092
Isn't it time you and George Lucas had something in common besides your favorite movie?