DESTROYER DROID


Source: The Clone Wars

Year: 2008
Retail: $7.99
Assortment: Basic Figures
Series: 3
Number: 17
Assortment Number: 87858/87638
UPC Number: 6 56569 35053 8
Weapons and Accessories:
2 Missiles

2 Hip Guards

Comments: Droidekas, also known as destroyer droids, are deceptive in their movements. Appearing awkward on their three legs, they can curl into a ball-shaped form and roll swiftly toward their targets then spring open to fire their laser cannons.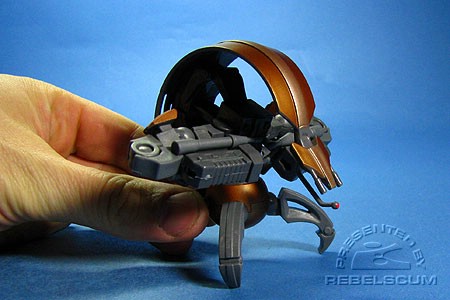 Watch the Destroyer Droid in action!
Points of Interest:
This Destroyer Droid can "spring" into action with the push of a button!

Photography by Dan Curto

Back To Basic Figures