AT-AT DRIVER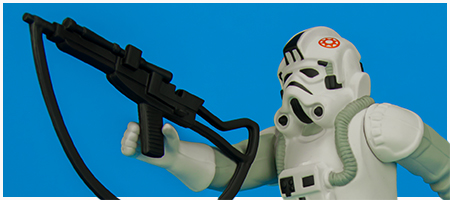 Jumbo Kenner Action Figure (2014 San Diego Comic-Con Exclusive)
Gentle Giant Ltd. announced the AT-AT Driver was going to be their 2014 San Diego Comic-Con exclusive Jumbo Kenner action figure on June 25, 2014. This limited edition figure, which was digitally scanned from the original 1980 classic Kenner figure of the same name, was made available to attendees for $80. A small quantity was put aside for collectors unable to attend.

Product Information
Manufacturer:
Gentle Giant
Collection:
Jumbo Kenner Action Figure
Source:
Star Wars: The Empire Strikes Back
Year:
2014
First Revealed:
June 2014
Pre-Order Date:
June 2014
Ship Date:
July 2014
Original Retail:
$80.00
Edition Size:
Limit Edition
Item Number:
80417
UPC Number:
8 71810 01073 8
What's In The Box?
AT-AT Driver Jumbo Kenner Action Figure
AT-AT Driver Rifle
Photography & Text by D.Martin Myatt
Page Built by Adam Lamping
comments powered by

Disqus