IMPERIAL SET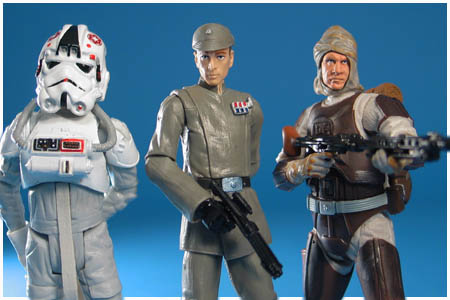 Special Action Figure Set
Some five months after revealing a second wave of Target Exclusive Star Wars Vintage Collection Special Action Figure Set of 3 Packs at the New York Toy Fair in 2011, Hasbro announced at San Diego Comic-Con 2011 that a third wave was to be released. Again giving a nod to sets released in the classic Kenner line-up by replicating the names and figure combinations, the wave comprised an Android set in Star Wars packaging, while the Imperial Set and somewhat debatable Imperial Forces were packaged under the banner of The Empire Strikes Back. The sets were released soon after being revealed, with an MSRP of $19.99.
Dengar (Bounty Hunter)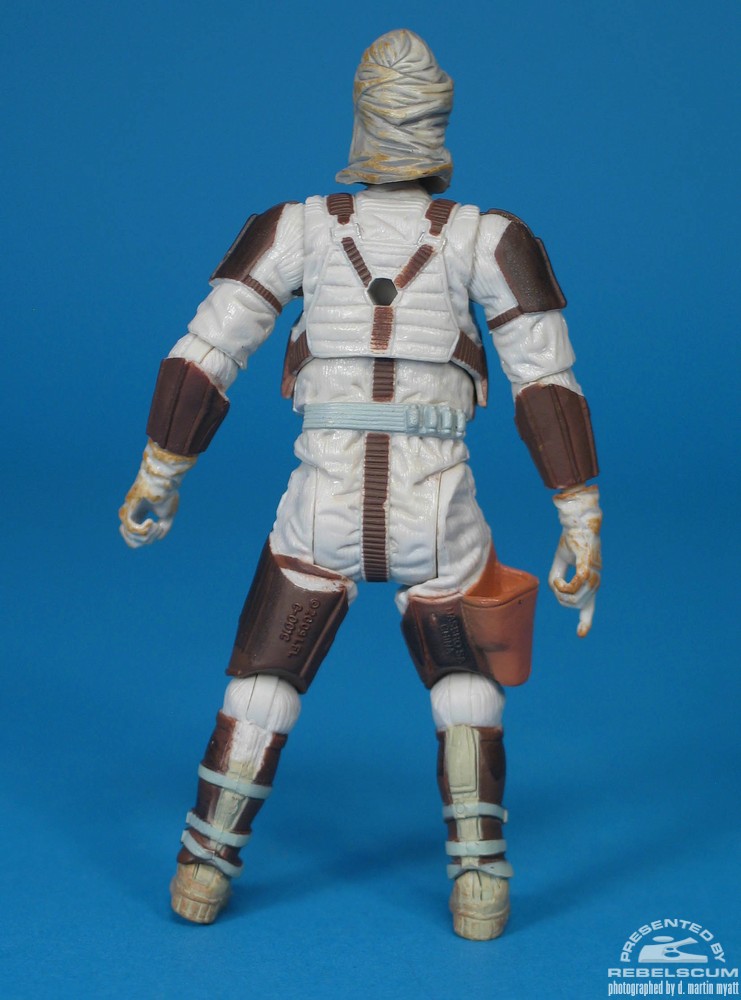 AT-AT Driver












Imperial Commander








Accessories & Additional Images







Zellers (Canada) Product Packaging






Product Information
Manufacturer:
Hasbro
Year:
2011
Original Retail:
$19.99
Assortment Number:
34279/32976
UPC Number:
6 53569 62253 6
What's In The Box?
Imperial Commander Figure
Dengar Figure
AT-AT Driver Figure
Imperial Commander's Hat
2x Imperial Blasters
Dengar's Backpack
Dengar's Codpiece
Dengar's Blaster
Dengar's Rifle
AT-AT Driver's Helmet
About These Figures
The Imperial Commander figure is a repack of the 2009 Legacy Collection Captain Needa figure.
The Dengar figure is a repaint of the 2010 Vintage Collection Dengar figure.
The AT-AT Driver figure is a repack of the 2009 Legacy Collection AT-AT Driver figure.
Text by Adam Lamping & D. Martin Myatt
Photography by D. Martin Myatt