PRINCESS LEIA ORGANA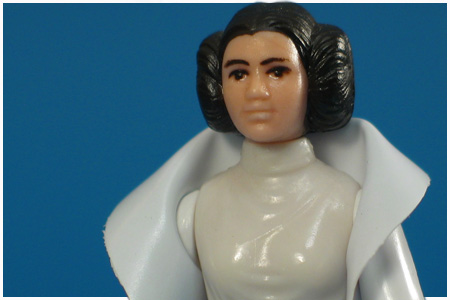 3 3/4" Action Figure
Princess Leia Organa was an innocent figure made in the age of innocence. She didn't have to worry about a hundred resculpts or any various female Twi'lek figures messing with her guys. In 1978, she haphazardly basked in the sunlight knowing she was the only girl from a galaxy far, far away in the toy box.

This figure was included in the Early Bird Set, but made its first carded appearance on the Star Wars 12 back card.

Product Information
Year:
1978
Original Retail:
$1.99
Assortment #:
38190
Though all vintage figures have minor variations, the Princess Leia Organa has no major variations.
Photography & Text by D. Martin Myatt