TIE FIGHTER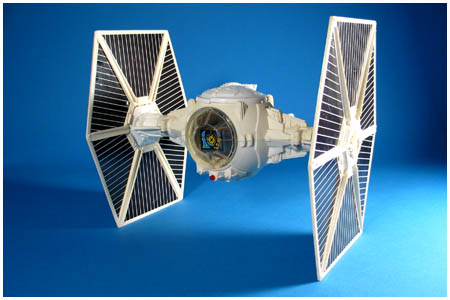 3 3/4" Vehicle

Released in 1978, Kenner's TIE Fighter was one of the original 3 ¾" action figure vehicles released. It was released along with the X-Wing Fighter, Land Speeder, Death Star Play Set, as well as the JC Penney exclusive Radio Controlled Land Speeder and the Sears exclusive Cantina Adventure Set. Later '78 releases featured a yellow Special Offer sticker advertising the inclusion of two figures: a Stormtrooper and Darth Vader.

In 1979 Kenner renamed the toy the 'Imperial TIE Fighter', and the package design dropped the blue LP (Long Play) logo seen in the '78 release. The package was refreshed once more before its production run ended in 1980, replacing the Star Wars logo with The Empires Strikes Back logo.



















Year: 1978
Original Retail: $14.99
Assortment #: 38040
What's In The Box?

2x Wings
cockpit
2x Top Hatch Flaps
Battery Cover
Instructions
Sticker Sheet
Star Wars Toys Booklet
Kenner's TIE Fighter featured a light and sound feature that was powered by two AA batteries and your thumb. As you can guess, the light lit up red and the sound could annoy even the most patient parent.



Photography & Text by D. Martin Myatt


Back To Kenner