LUKE SKYWALKER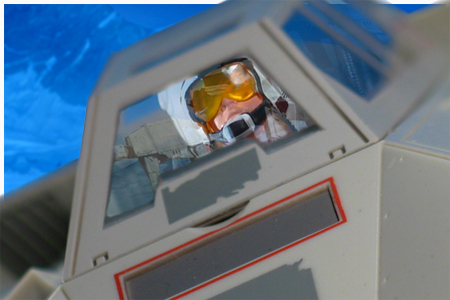 with Zipline Backpack
Technically the third wave in Hasbro's Movie Heroes collection, early shipments only included the Light-Up Darth Vader and Snowspeeder Luke Skywalker along with nine previously released figures (The Vader was two per case). Both of these figures began shipping in North America in mid-June 2012. Like all the figures released before this one, the package include a Galactic Battle Game Card, a Game Die, and one of four randomly packed tan Display Stand.

Product Information
Manufacturer:
Hasbro
Year:
2012
Original Retail:
$9.99
Placement Number:
MH20
Assortment Number:
37288/36563
UPC Number:
6 53569 71298 5
What's In The Box?
Luke Skywalker Figure
Lightsaber
Helmet
Grappling Gun
Zipline Backpack
Tan Display Base
Galactic Battle Game Card
Game Die
About This Figure
While it may appear at first glance to be a simple repack of the 2009 Legacy Collection BD51 Luke Skywalker figure, this release was moulded in a brighter orange plastic and features a new skirt with a peg for the loop of the Grappling Gun and a hole in the back pouch for the Zipline Backpack.
Text & Photography by D. Martin Myatt