PONDA BABA

2017 The Black Series
A burly Aqualish thug, Ponda Baba smuggled spice for Jabba the Hutt. Ponda was one of the alien barflies escaping the heat of Tatooine's twin suns when Luke Skywalker and Obi-Wan Kenobi visited the Mos Eisley Cantina.
The Ponda Baba action figure featured on this page was part of the eighth wave of The Black Series Walmart exclusive 3 3/4-inch collection, giving collectors that missed out on The Vintage Collection VC70 Ponda Baba (Walrus Man) from 2011 a second chance. It, along with the repacked Tusken Raider, Sandtrooper, and Boba Fett (Prototype Armor) action figures began hitting shelves in May, 2017

Product Information
Manufacturer:
Hasbro
Year:
2017
Original Retail Price:
$14.98
Assortment Number:
C3031/B4054
SKU:
6 30509 57650 0
What's In The Box?
Ponda Baba Action Figure
Blaster Pistol
Drinking Glass
Left Hand (Defensive Flipper)
Left Hand (Furry)
Right Hand (Defensive Flipper)
Right Hand (Furry)
Right Arm
Right Shoulder
Right Forearm
Photography & Text by D. Martin Myatt
Page built by Adam Lamping
DEFENSIVE FLIPPER!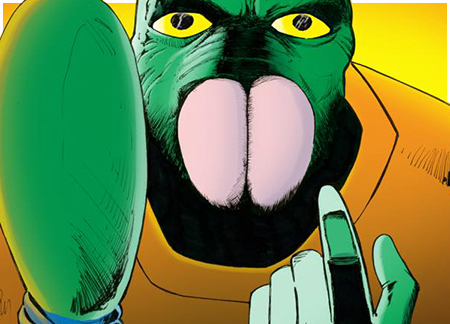 comments powered by

Disqus