CLONE TROOPER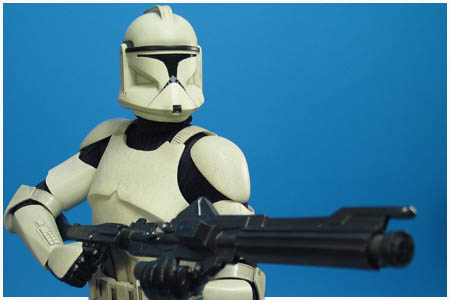 Premium Format Figure
Sideshow Collectibles' Clone Trooper Premium Format Figure was announced on July 20th, 2010 and went up for pre-order nine days later. The statue began shipping in March 2011.

Product Information
Year:
2011
Exclusive Original Retail:
$299.99
Exclusive Product Number:
3000461
Exclusive Edition Size:
500
Regular Original Retail:
$294.99
Regular Product Number:
300046
Regular Edition Size:
1,000
Exclusive Edition Accessory:
The exclusive edition of this statue featured a switch-out Episode III Clone Trooper Helmet and additional droid arm base accessory for alternate display.
Photography & Text by D. Martin Myatt