GALACTIC MARINE


Source:
Revenge of the Sith

Year: 2007

Number: 30-02

Assortment: Basic Figures

Retail: $6.99

Assortment Number: 87234/87500

UPC Number: 6 53569 19879 6

Weapons and Accessories:
Removable Helmet
Shoulder Pauldron
Backpack
DC-15 Rifle
Collector Coin
Species:
Human clones created on the planet Kamino
Status:
Clone Troopers specializing in zero-gee combat and planetary assault
Weapon of Choice:
Blaster rifle
Characteristic:
Supposedly allies of the Jedi but secretly loyal to the Emperor
Comments:
Clad in armor and uniforms designed to maximize combat efficiency in hostile environments, the Galactic Marines are the Republicís front line forces and often take on the most formidable opponents. After the issuance of Order 66, a squad of these troopers betrays and shoots down Jedi Master Ki-Adi-Mundi on Mygeeto.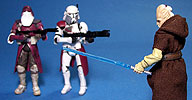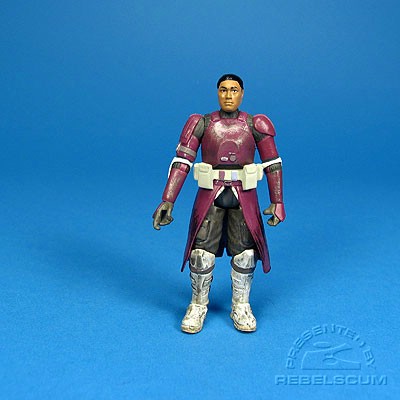 Roll over the image above to dress the Galactic Marine!
Points of Interest:
The Galactic Marine was also known as the "Clone Commander" in the Star Wars: Battlefront II video game.
Photography by D. Martin Myatt and Dan Curto
Also included with this figure is a folding pamphlet that shows other toys in The 30th Anniversary Collection.


Back To Basic Figures