HAN SOLO
(With Torture Rack)


Source:
The Empire Strikes Back

Collection: 6

Year: 2007

Number: 30-38

Assortment: Basic Figures

Retail: $6.99

Assortment Number: 87391/87500

UPC Number: 6 53569 24955 9

Weapons and Accessories:
Torture Rack
Collector Coin
Species: Human
Status: Reluctant rebel hero
Weapon of Choice: Blaster Pistol
Characeristic: Refuses to surrender
Comments: Han and his friends go to Bespin to escape the Empire, but Han's friend Lando turns them over to their enemy, Darth Vader. Strapped to a rack, Han is tortured with no idea why, telling Leia afterwards, "They never even asked me any qestions."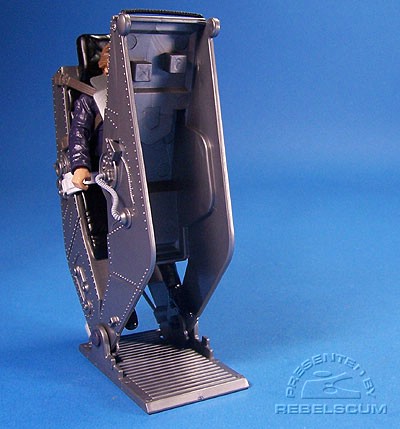 Roll over the image above to torture Han Solo!
Points of Interest:
This Han Solo figure uses he same legs as the VOTC Han Solo figure.
The toruture rack straps can only be removed from one side. They are glued down on the other side.
Photography by Dan Curto
Also included with this figure is a folding pamphlet that shows other toys in The 30th Anniversary Collection.

Back To Basic Figures