CLONE TROOPER
(Training Fatigues)


Source: Attack of the Clones

Collection: 8

Year: 2007

Number: 30-55

Assortment: Basic Figures

Retail: $6.63

Assortment Number: 87456/87500

UPC Number: 6 53569 25700 4

Weapons and Accessories:
Left Shoulder Armor
Right Shoulder Armor
Left Gauntlet
Right Gauntlet
Left Shin Guard
Right Shin Guard
Chest Armor
Helmet
DC-15 Blaster
Collector Coin
Species: Human
Status: Clones Soldier
Weapons of Choice: Blaster
Characteristic: In traiing
Comments: Clone trooper trainees wear red uniforms to identify their status while they undergo the intense process that teaches them marksmanship, weapons handling and other military skills. They all eat and train together, reinforcing their role as an indistinguishable part of a large group and discouraging any hint of individuality.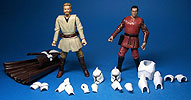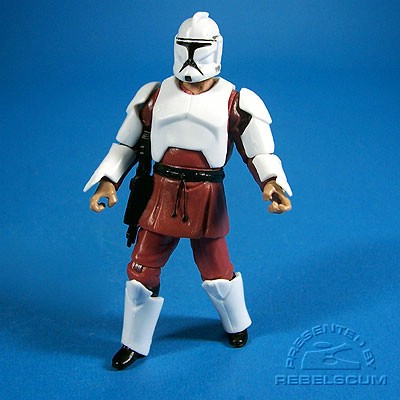 Roll over the photo above to remove the Clone armor!

Points of Interest:
The Clone Trooper coin identifies this figure as a "Clone Trainee".
Photography by Dan Curto
Also included with this figure is a folding pamphlet that shows other toys in The 30th Anniversary Collection.

Back To Basic Figures