DARTH VADER


Source: Expanded Universe:
The Empire Strikes Back (offscren)

Year: 2010

Number: VC08

Assortment: Basic Figures

Retail: $9.99

Assortment Number: 97580/97568

UPC Number: 6 53569 49862 9

Weapons and Accessories:
Cape
Lightsaber
Removable Helmet
Removable Mask
Removable Breathing Apparatus

Comments: Celebrate the legendary Star Wars saga that changed the universe forever! This collection brings to life the incredible story of good versus evil that captured our imagination and took us to a galaxy far, far away. Iconic Star Wars heroes and villains are captured with incredible detail and premium features to commemorate each epic tale in the Star Wars saga. May the Force be with you!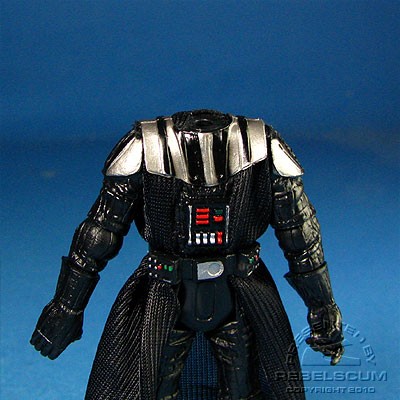 Roll over the photo above to build Darth Vader!
Points of Interest:
Darth Vader is a kit-bash figure using the body of the figure from 2008's TAC Evolutions: Anakin Skywalker to Darth Vader, along with a new head.
This figure was originally intended for 2008's TLC wave 1, but was delayed.
There is also a silver foil UGH chase variant of the packaging.
Photography by Dan Curto

Back To Basic Figures