WAMPA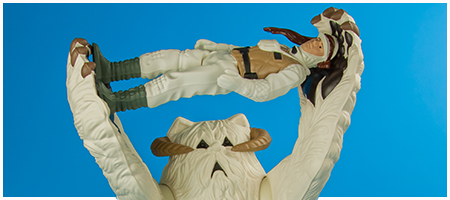 Jumbo Kenner Action Figure
Originally revealed at their booth at the 2013 San Diego Comic-Con, Gentle Giant ltd.'s Wampa Jumbo Kenner action figure dropped more jaws than not. The imposing 22-inch tall recreation of the original Kenner figure from 1982, replicating every detail including the elastic powered swatting action! This figure went up for pre-order on October 3, 2013 and began shipping twelve months after.

Product Information
Manufacturer:
Gentle Giant Ltd.
Collection:
Jumbo Kenner Action Figure
Source:
Star Wars: The Empire Strikes Back
Year:
2014
First Revealed:
July 2013
Pre-Order Date:
October 3, 2013
Ship Date:
October, 2014
Original Retail:
$399.00
Edition Size:
Limited Edition
Item Number:
80366
UPC Number:
8 71810 01038 7
What's In The Box?
Photography & Text by D.Martin Myatt
comments powered by

Disqus