Star Wars: Dark Empire is the limited series that started it all. With over 100,000 copies in print, this groundbreaking series brought back the comic book adventures that had been missing for years. Originally scheduled to be published as a 3-issue series through Marvel's Epic imprint, the series finally was released late in 1991 as a 6-issue bi-monthly series. Writer Tom Veitch and artist Cam Kennedy also helped coordinate the events of the comic books series with other Star Wars stories published at the same time, specifically Timothy Zahn's Heir to the Empire trilogy of books. Two sequel comic book series--Dark Empire II and Empire's End--followed, which continued the story described below.

Dark Empire:
Six years after the Battle of Endor, the fight for freedom rages on. Darth Vader is dead, but a reborn Empire – under a mysterious new leader – strikes back at the struggling Rebel Alliance. Massive World Devastators, more powerful and unstoppable than the Death Star, ravage entire planets, while the ruthless heirs of Jabba the Hutt place a monumental price on the heads of Princess Leia and her husband, Han Solo. Along with Lando, Chewbacca, Artoo, Threepio, and other old allies, Han and Leia struggle to protect the future for their unborn child. But their greatest foe may be their closest friend: Luke Skywalker...

Dark Empire II:
The Empire in retreat, Luke Skywalker is on a quest to rebuild the Jedi. But before he can revive that elite corps of protectors, he must first rebuild himself! He has spent time as the Emperor's thrall, and the taint of the dark side still tugs at his subconscious. Can he pull together the Jedi, can he pull himself together, before the New Republic loses the upper hand, or will the Empire take root once more?

Empire's End:
Emperor Palpatine has a new weapon -- one that can annihilate a planet. But he's not targeting a planet – he's targeting the future of the Jedi, Leia's children. It looks like a hopeless situation for Luke Skywalker, who has the critical task of protecting the children. But it's not the first time Luke has found hope where none existed.

There are several special edition cover variations released as dealer and retailer exclusives, special preview issues and of course the collected volumes, all of which are included below in our cover gallery.

STAR WARS: DARK EMPIRE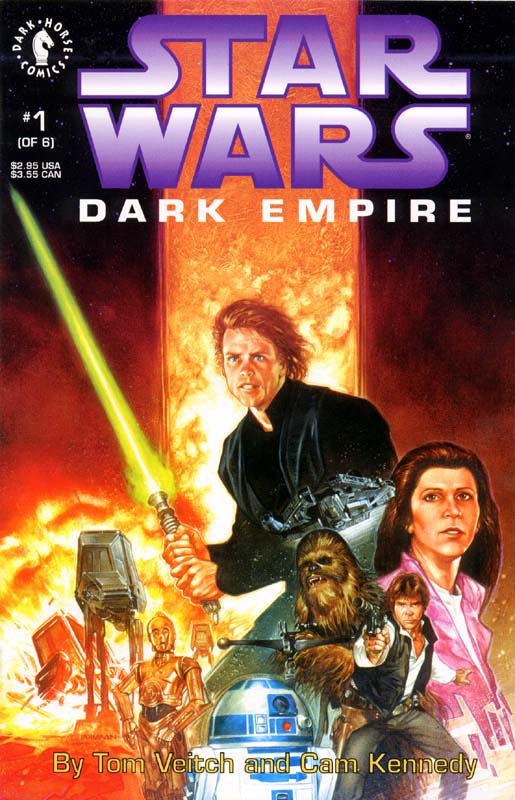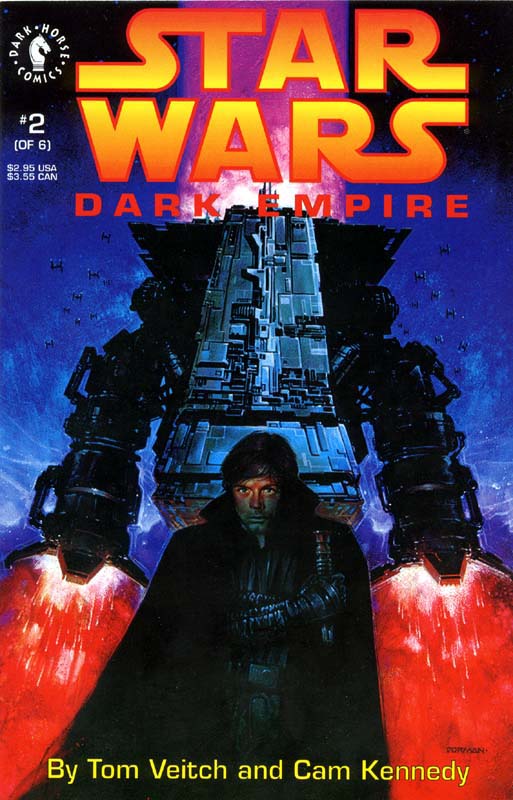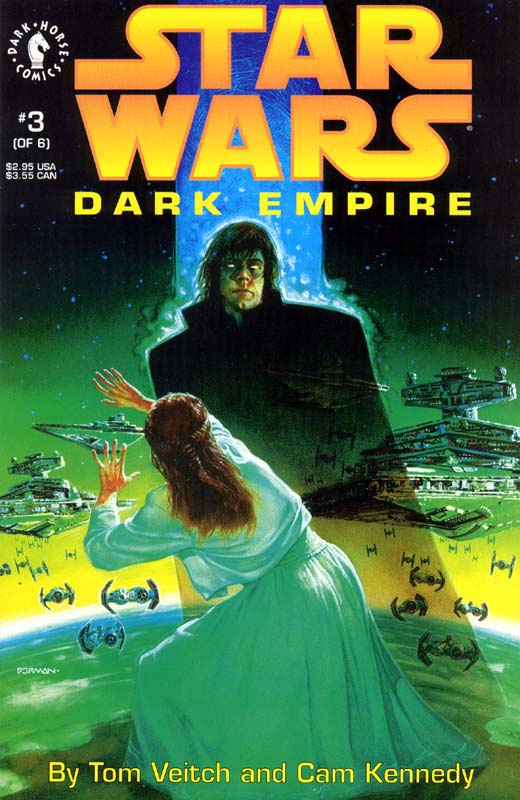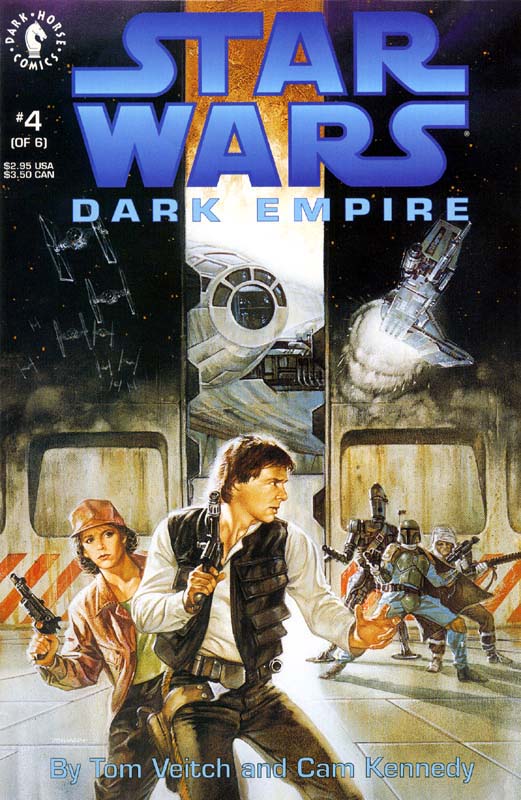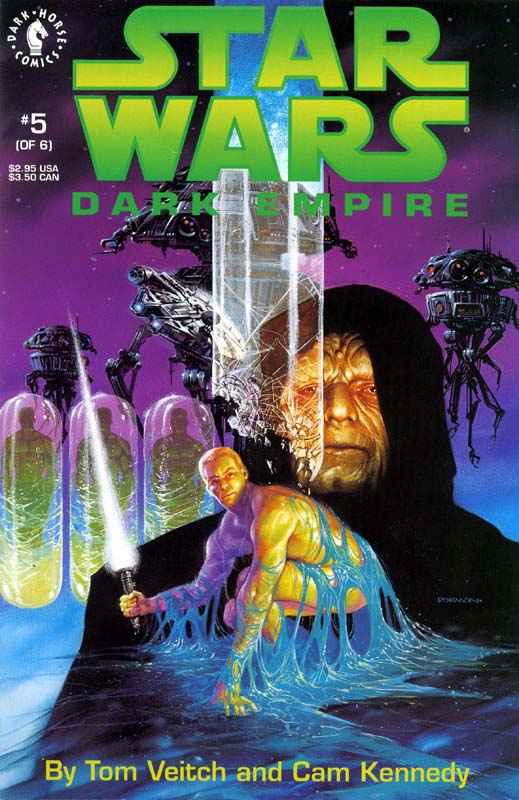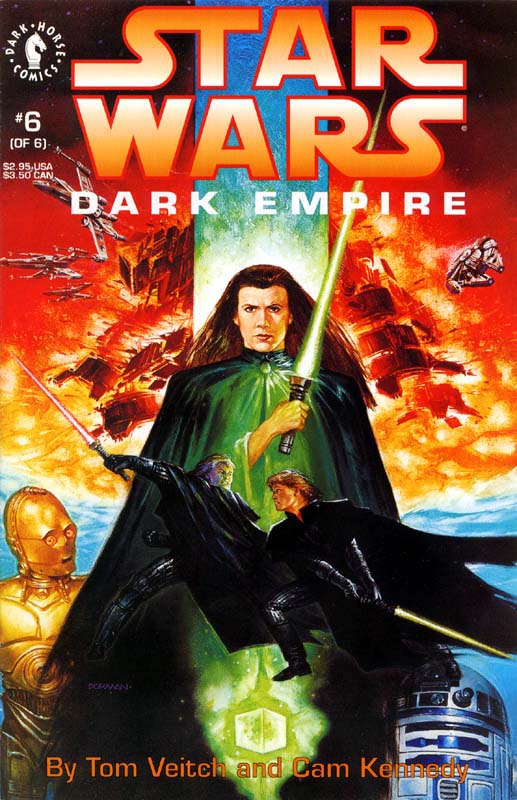 STAR WARS: DARK EMPIRE II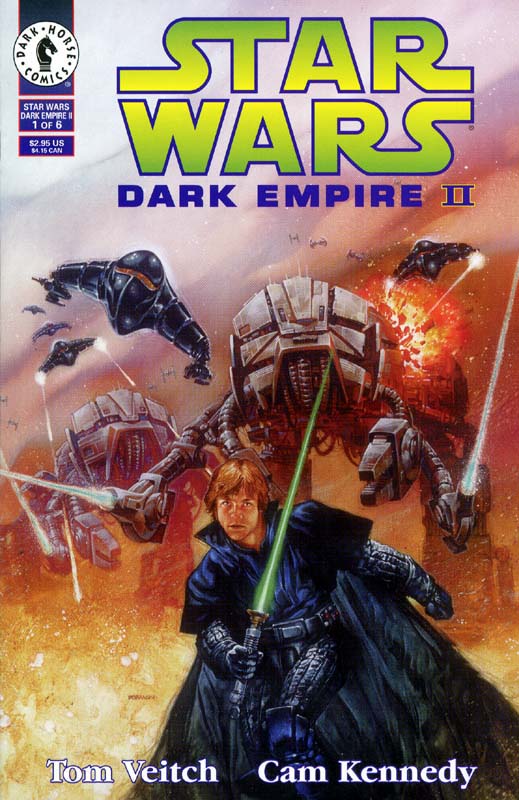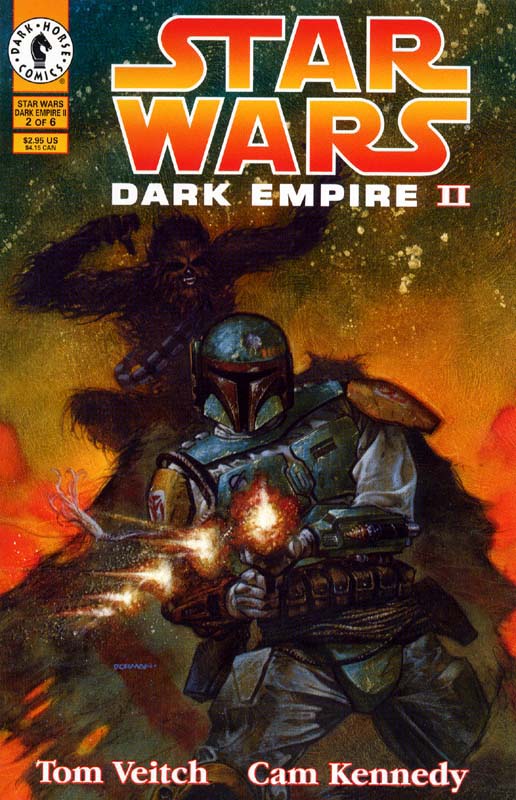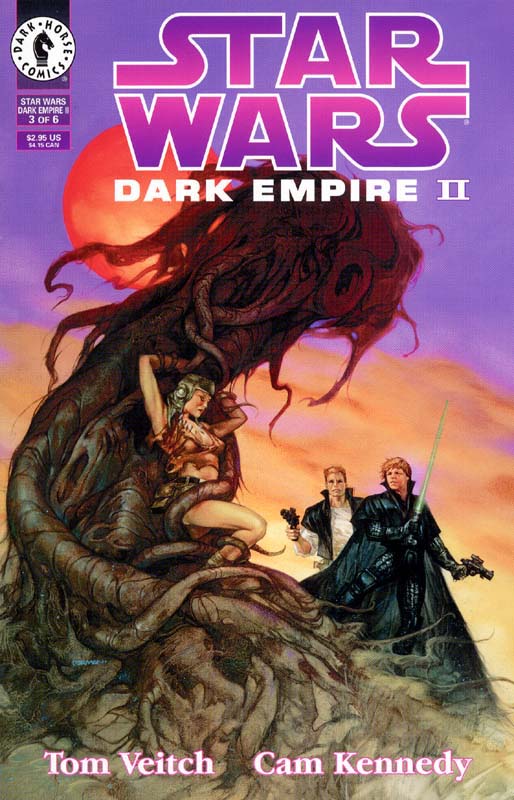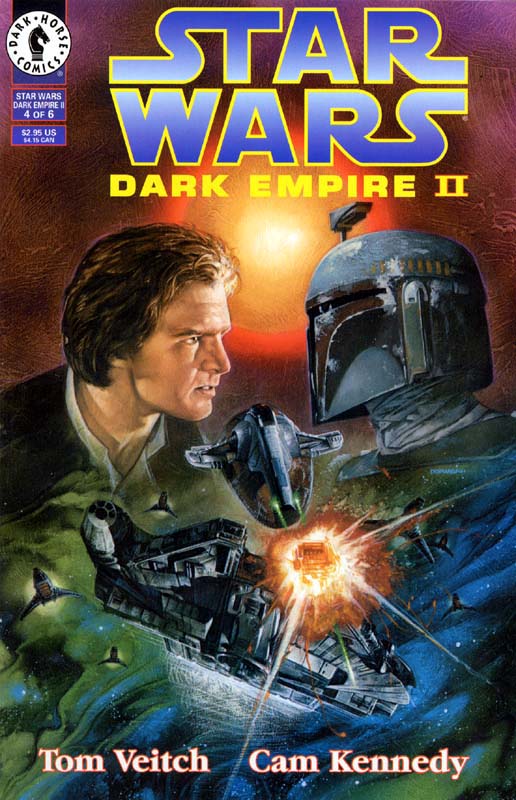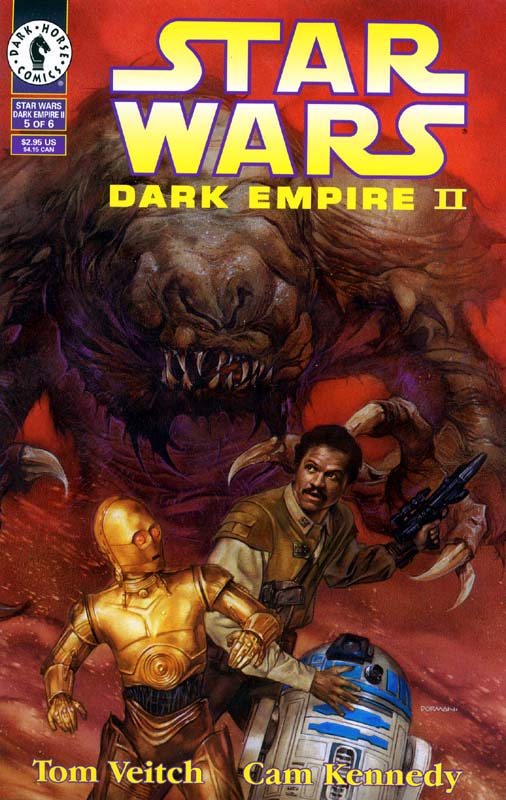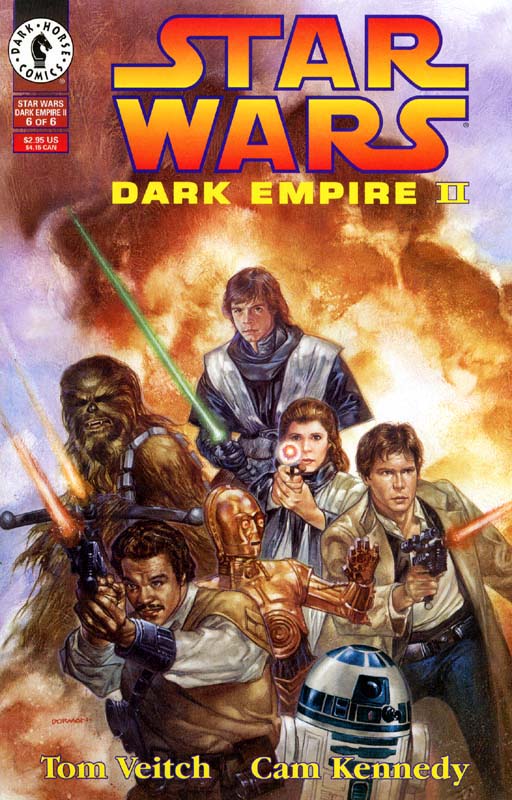 STAR WARS: EMPIRE'S END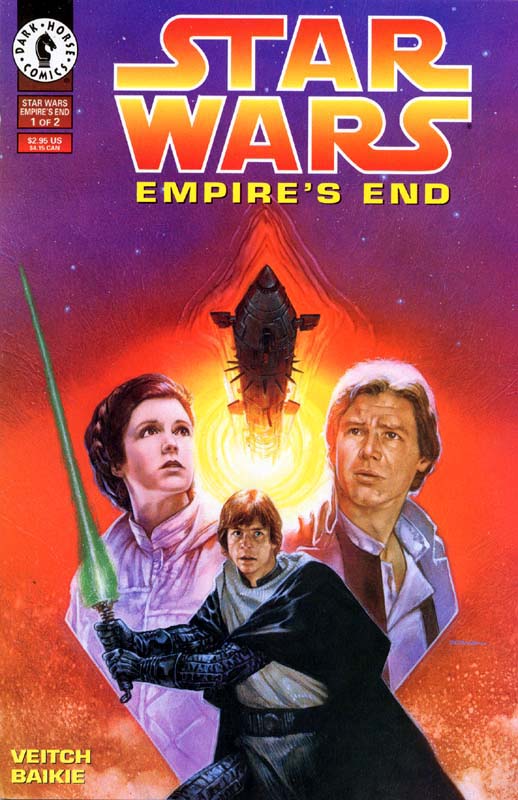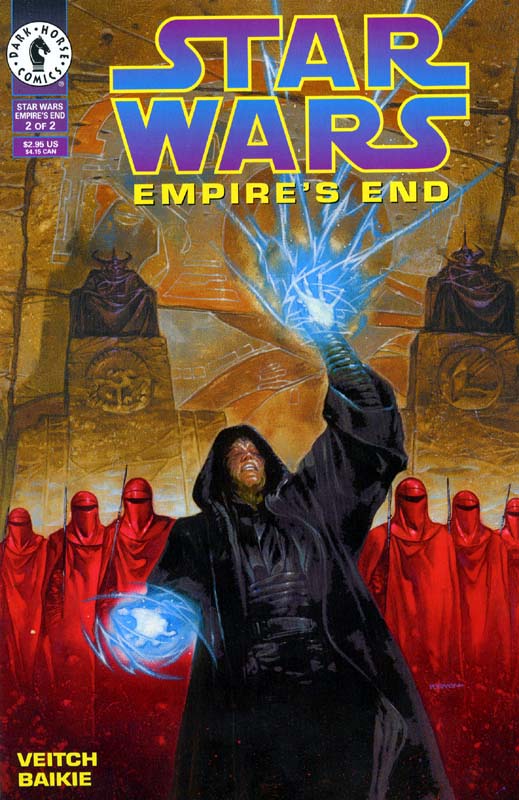 Dark Empire Platinum Cover Editions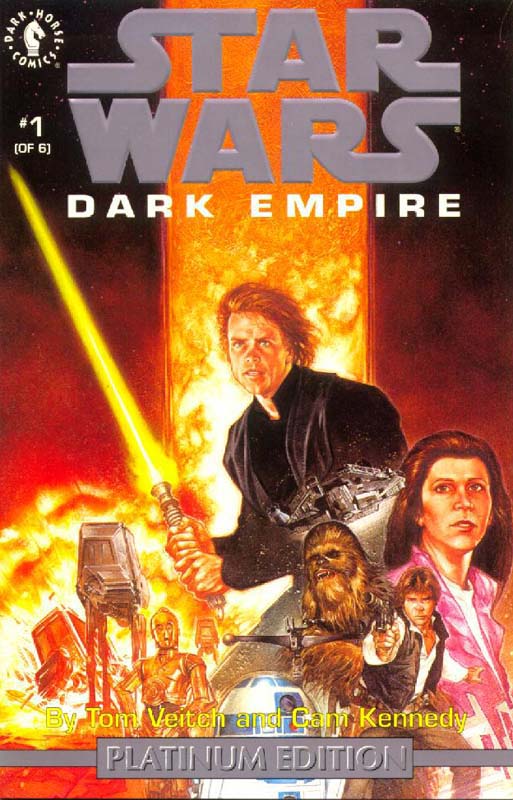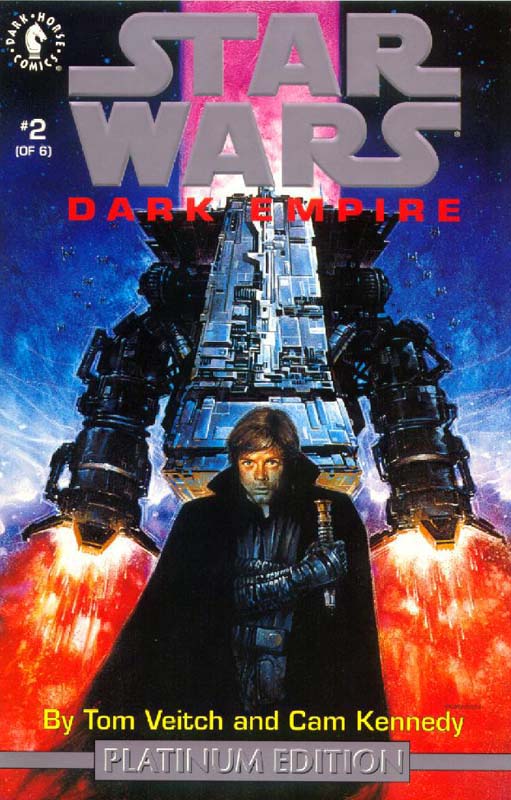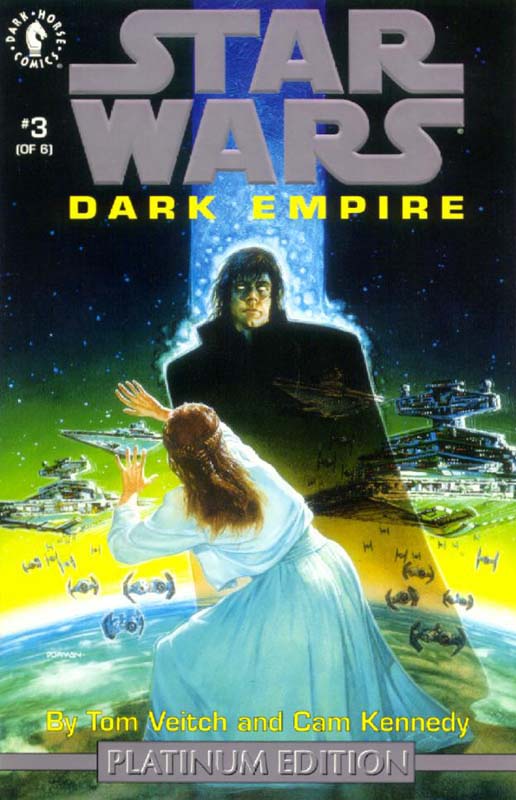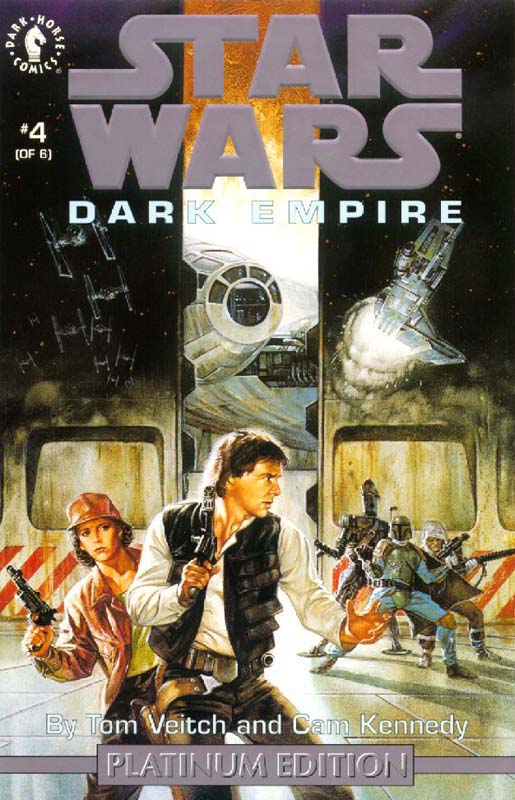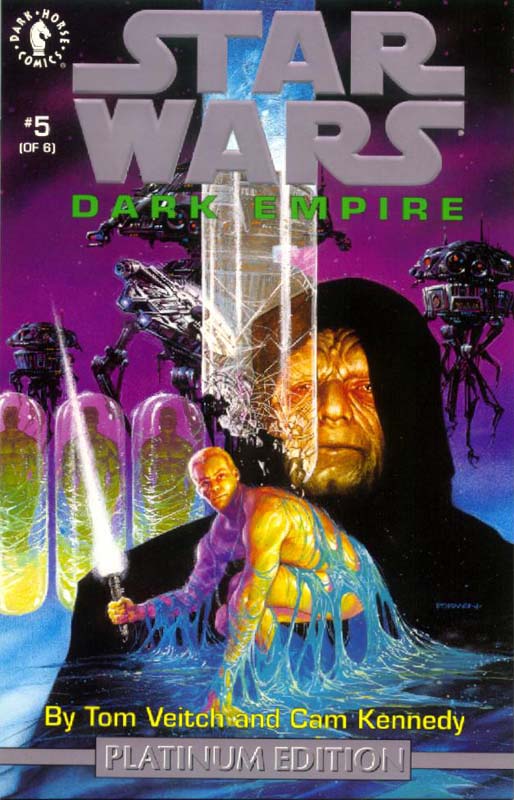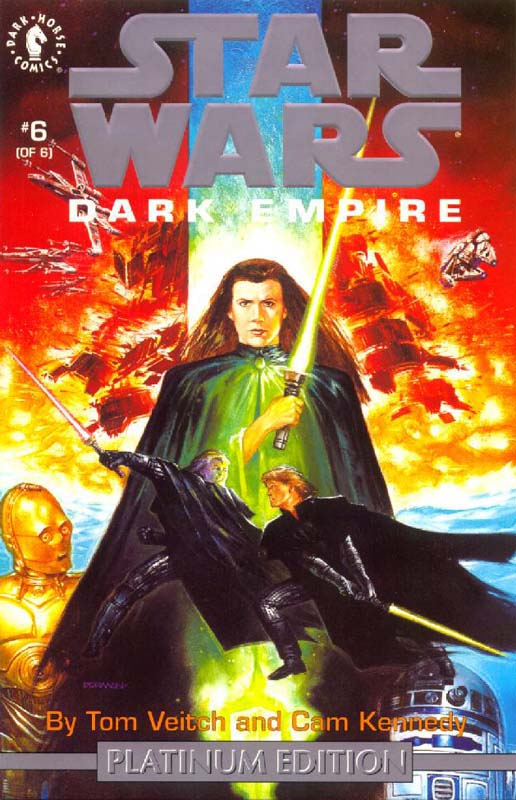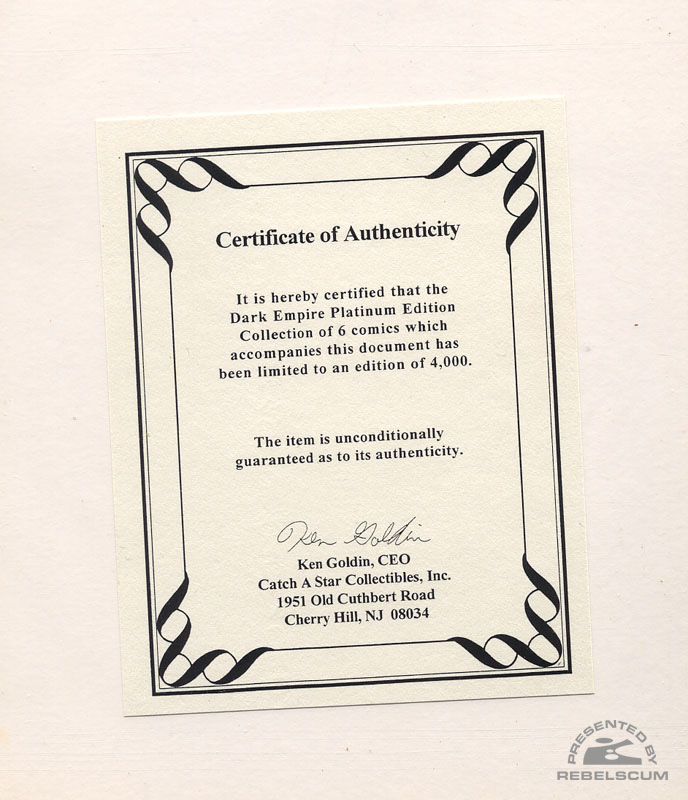 Dark Empire Gold Cover Editions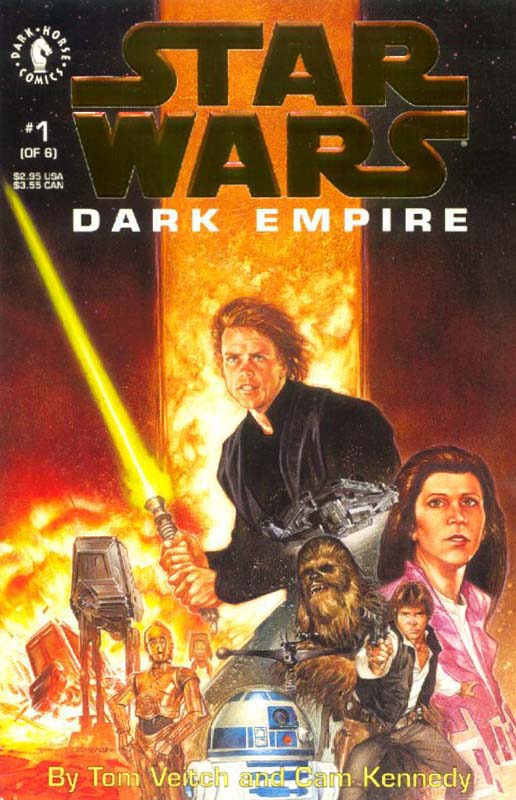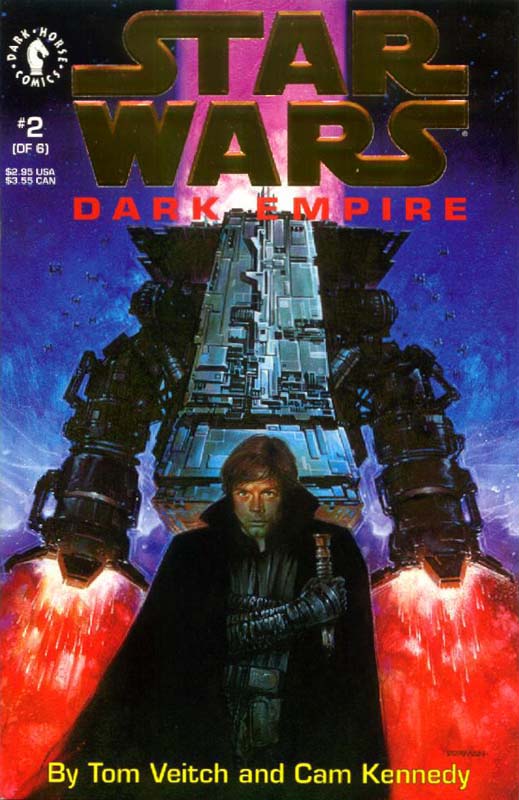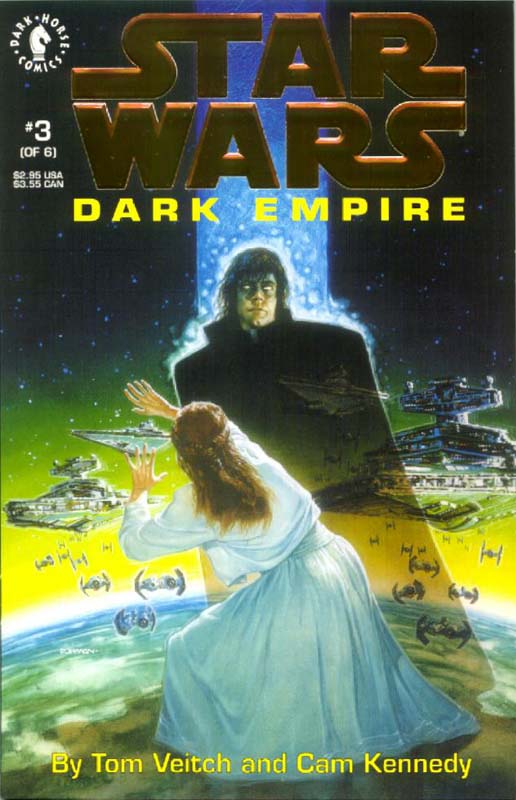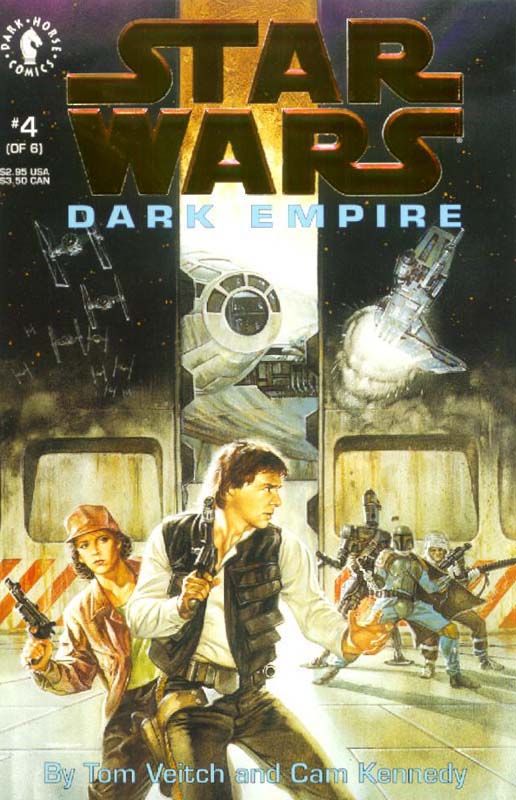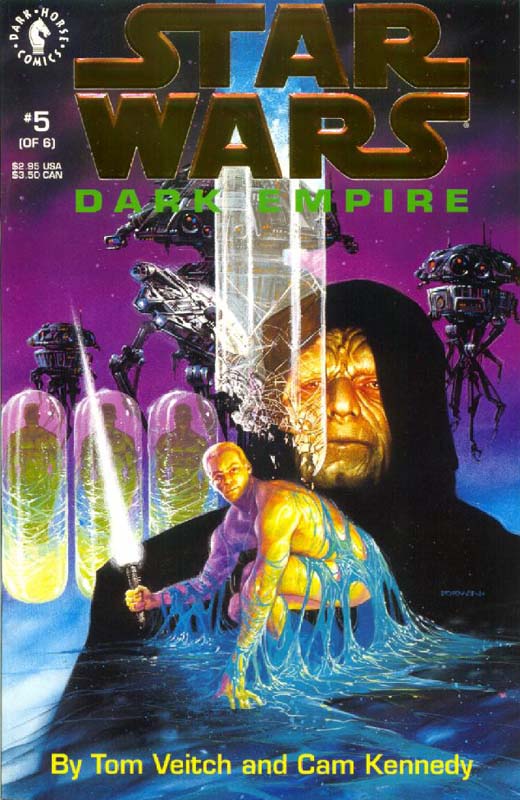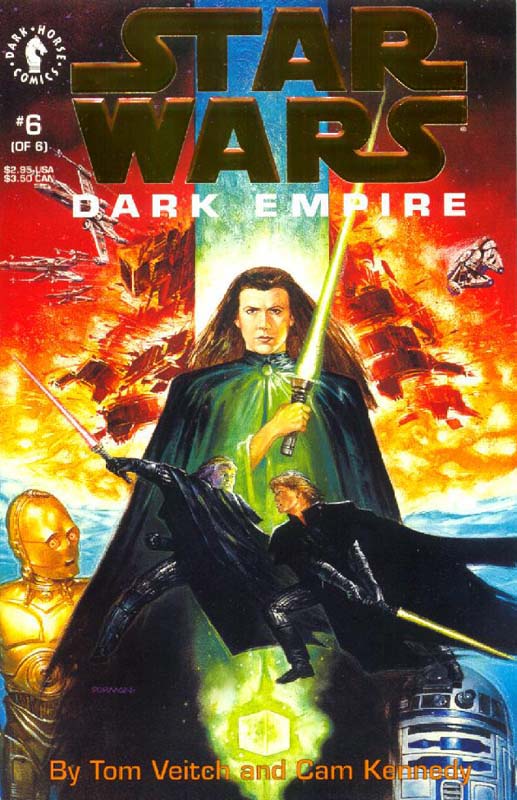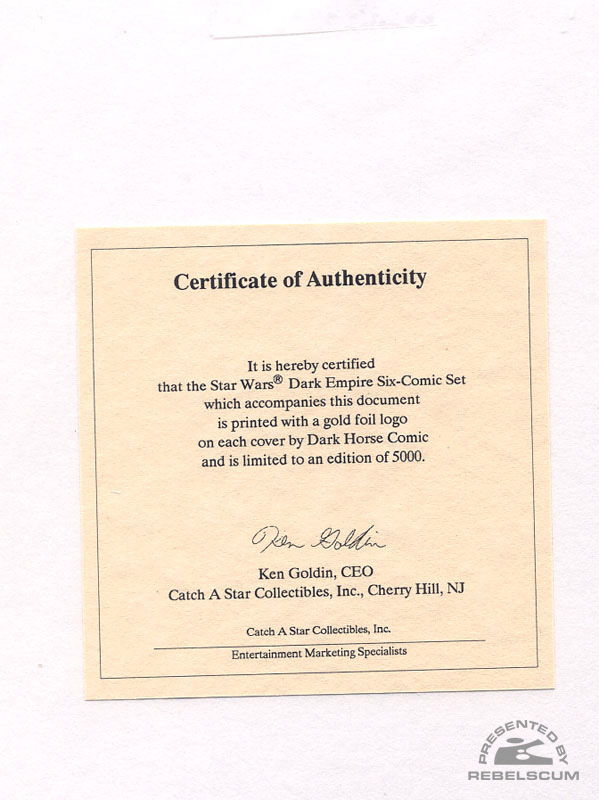 Dark Empire II Gold Cover Editions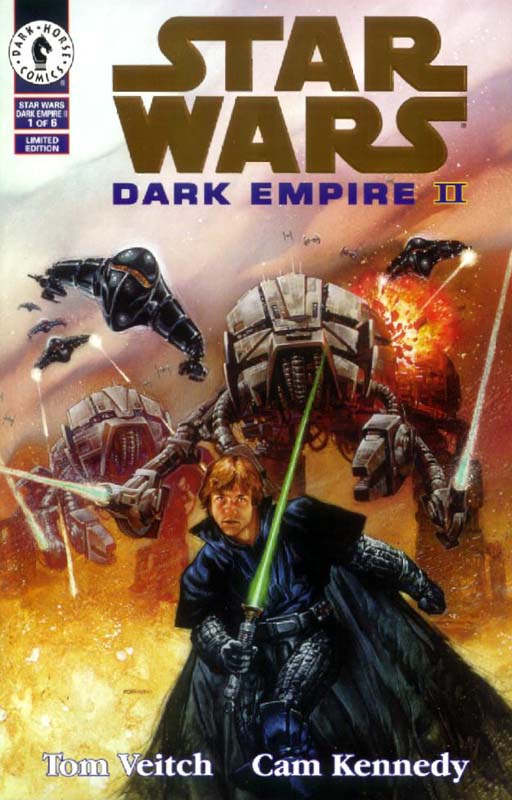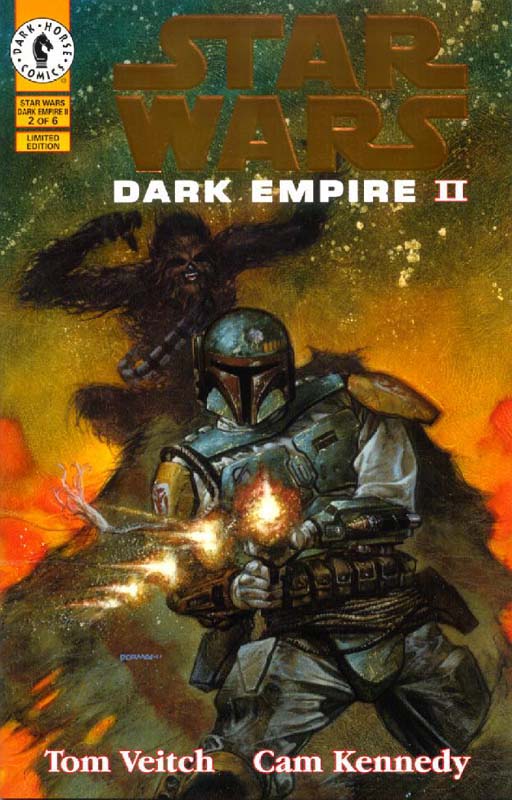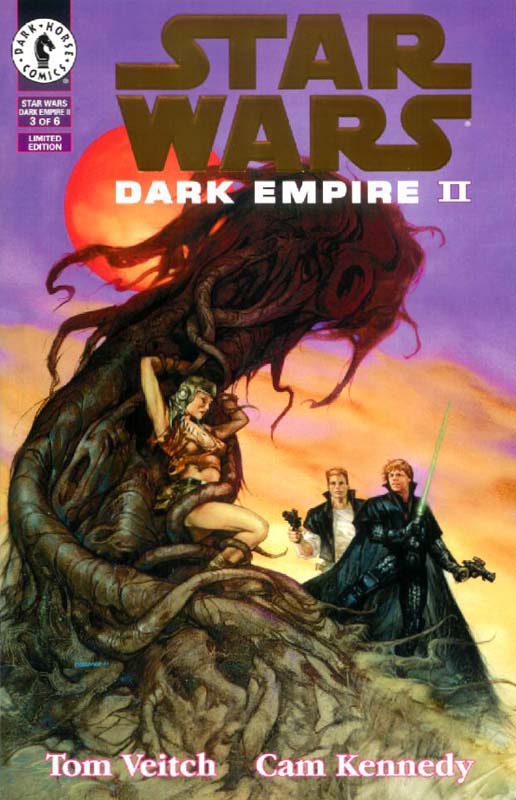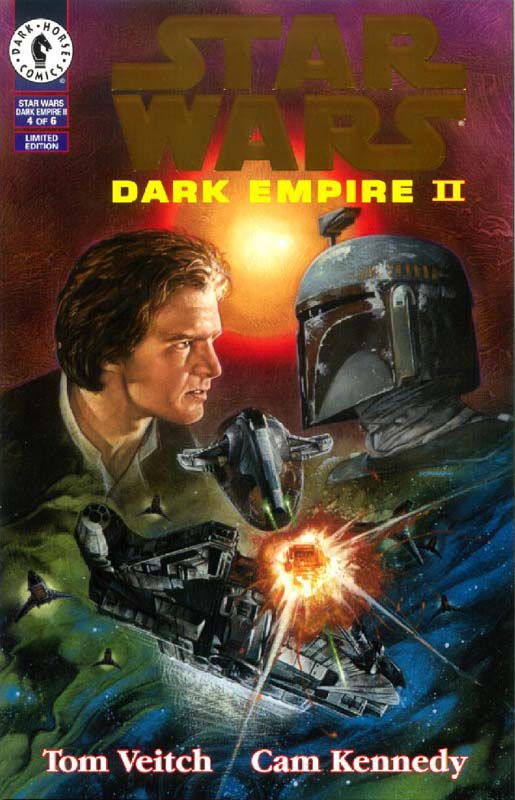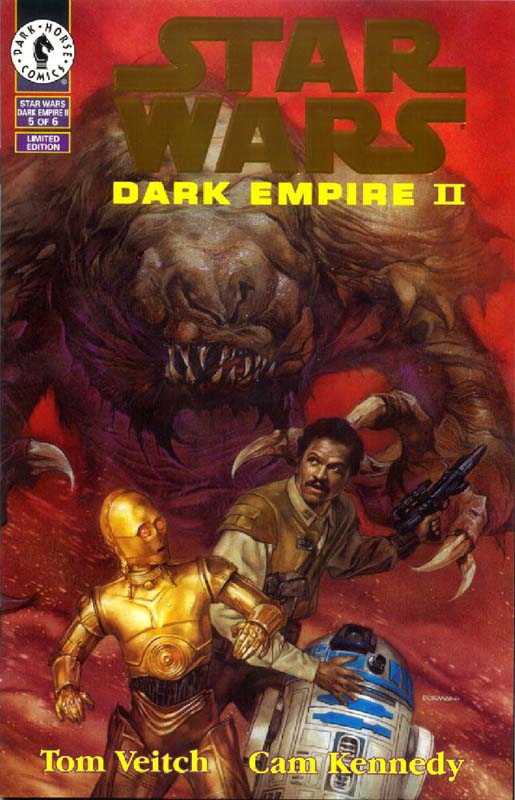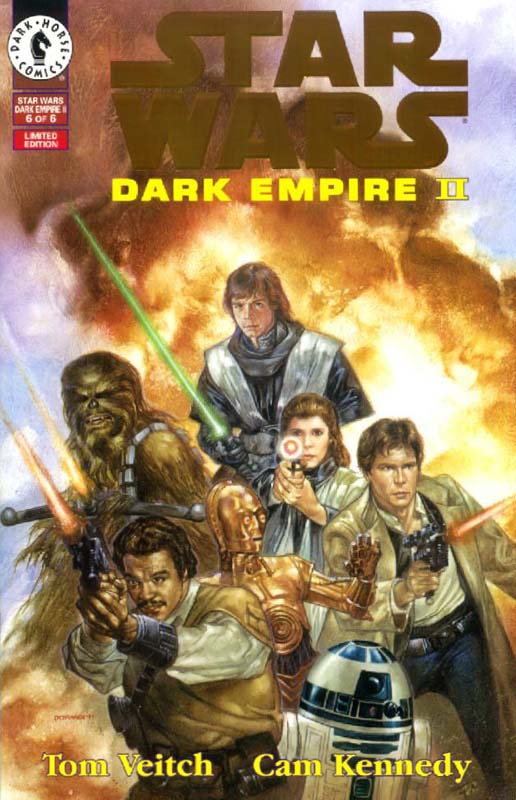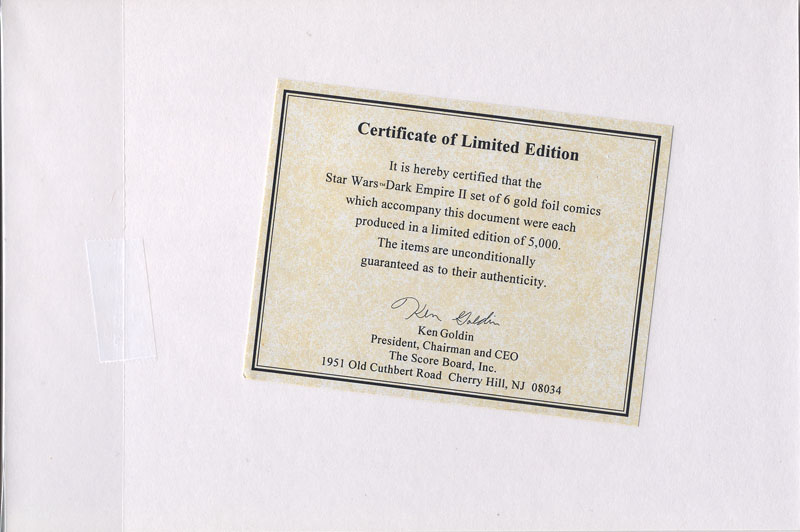 DARK HORSE CLASSICS: DARK EMPIRE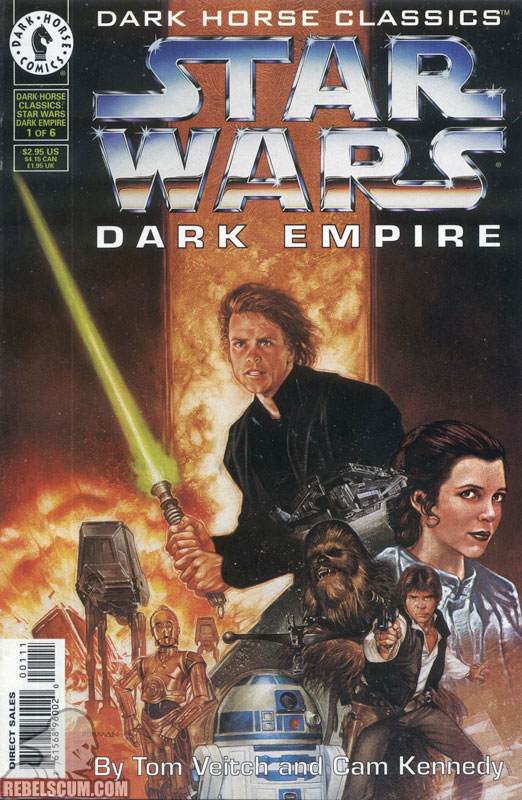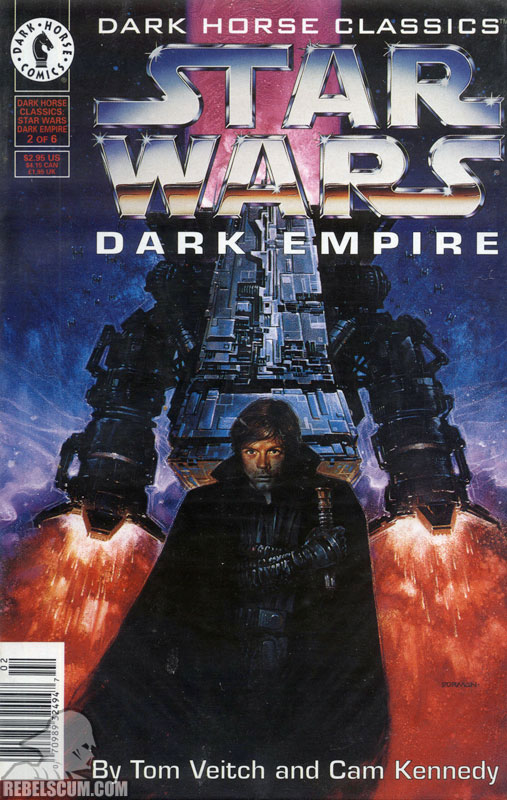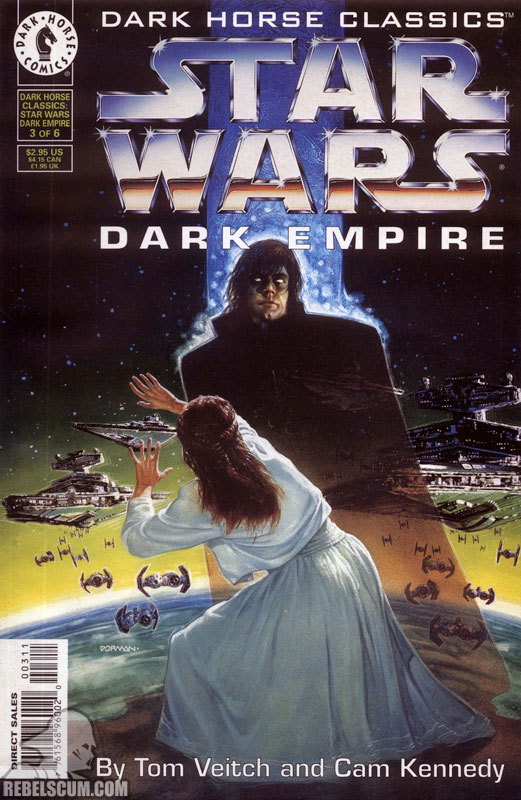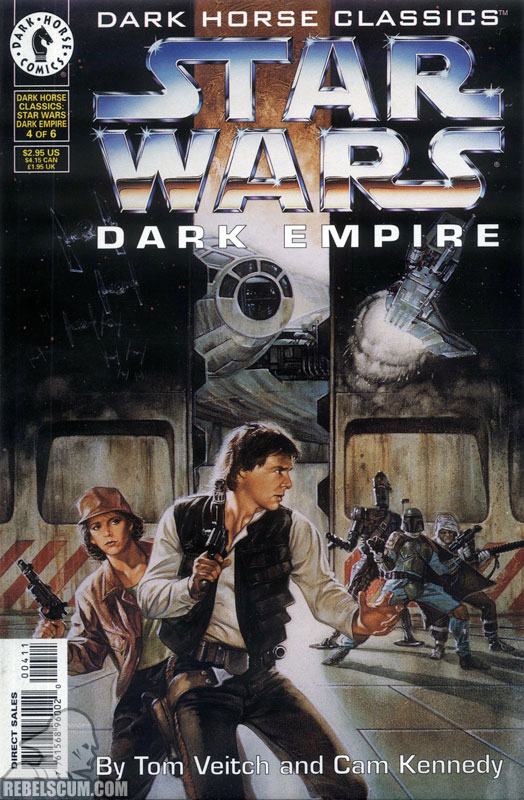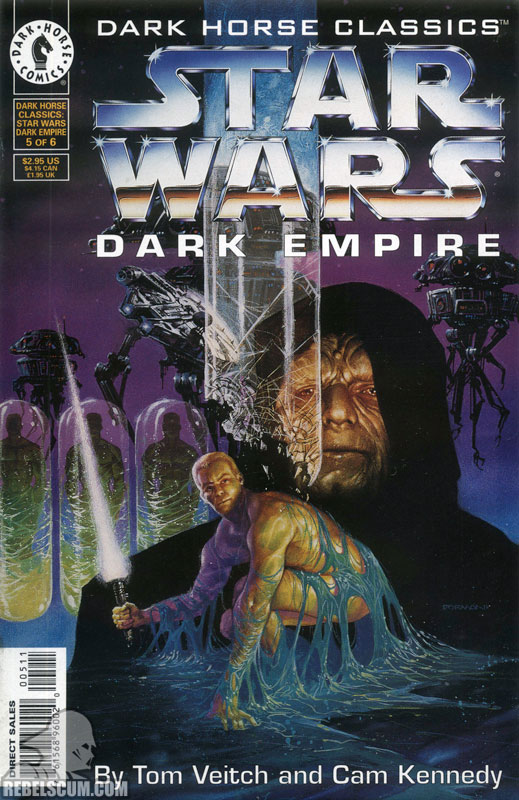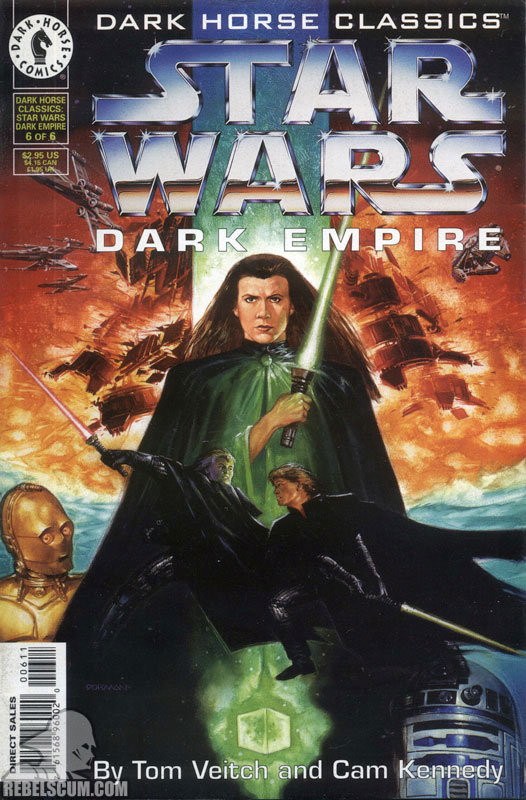 Collected Editions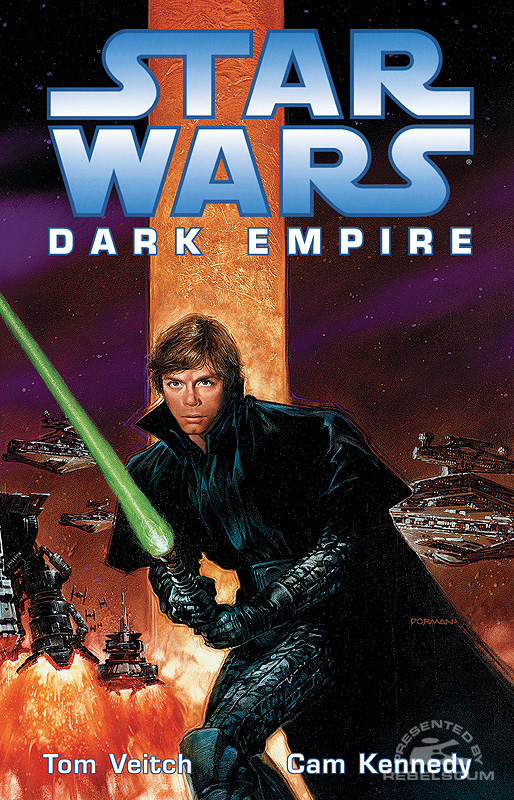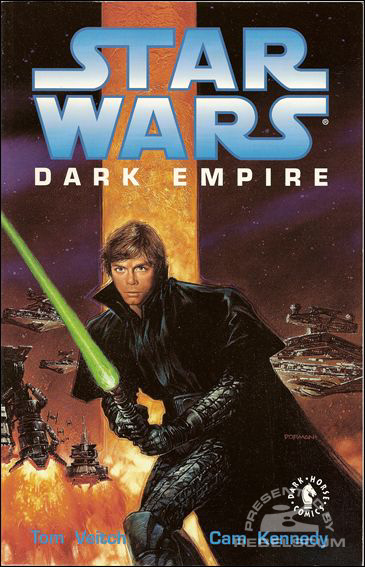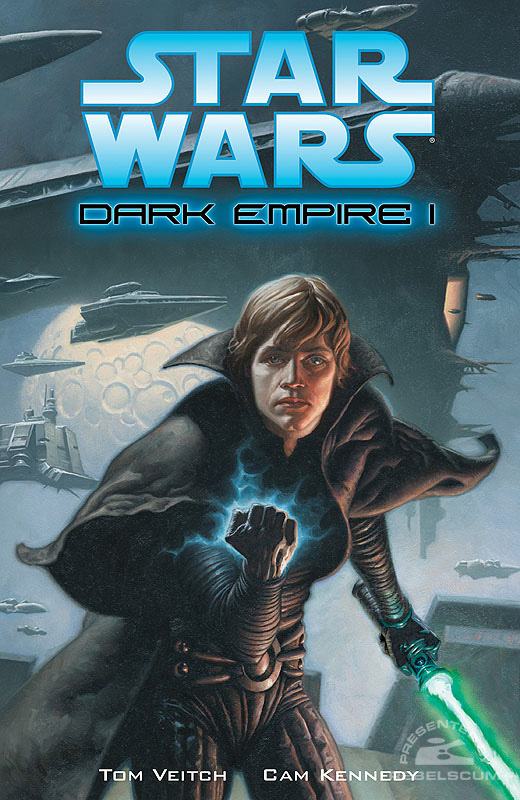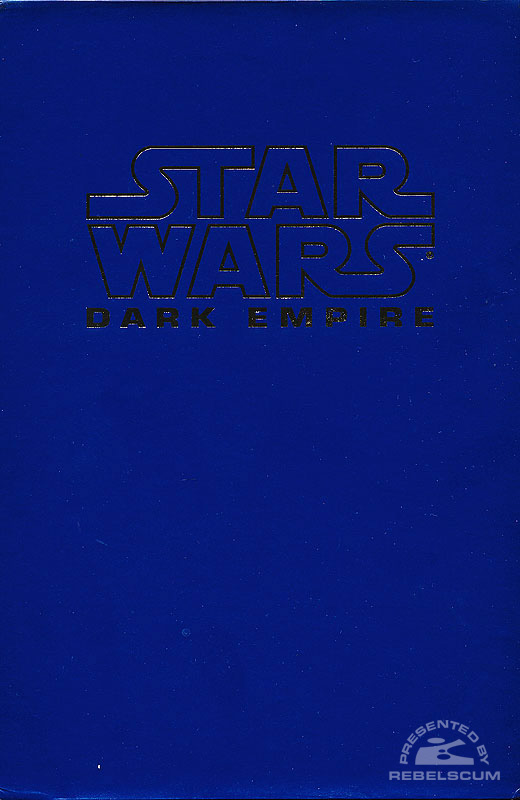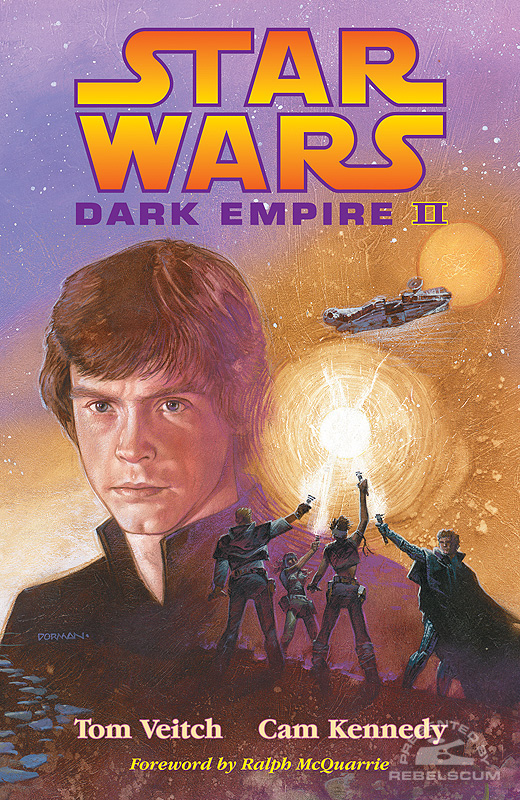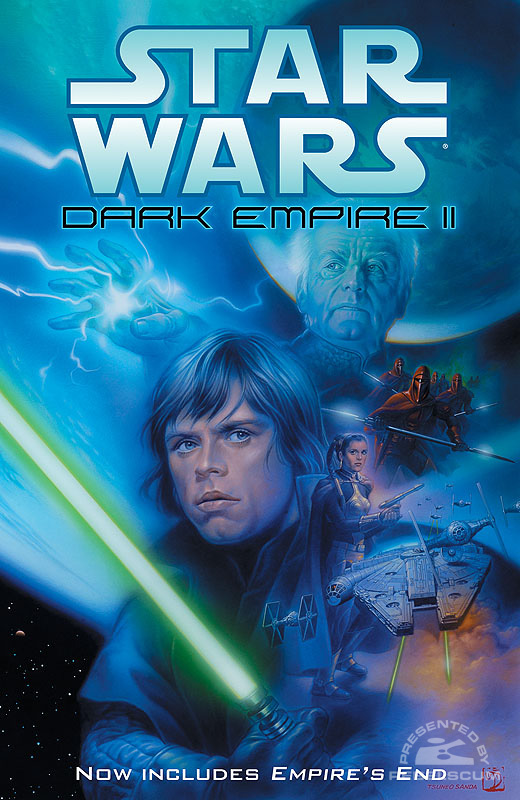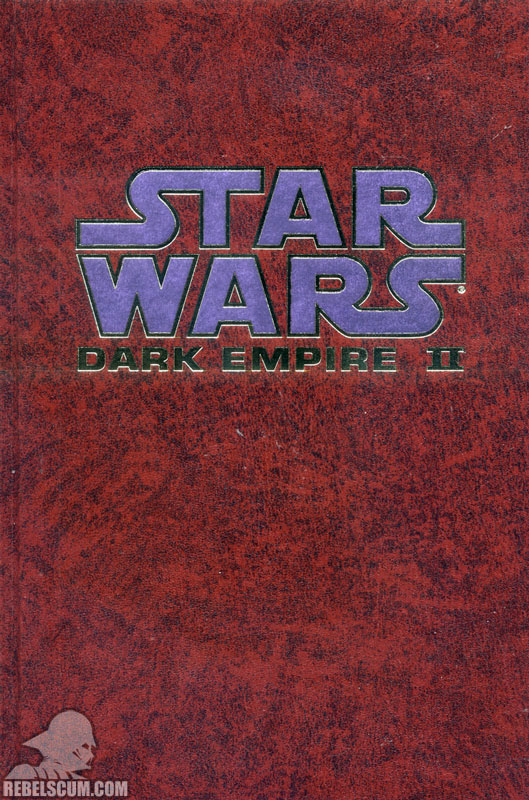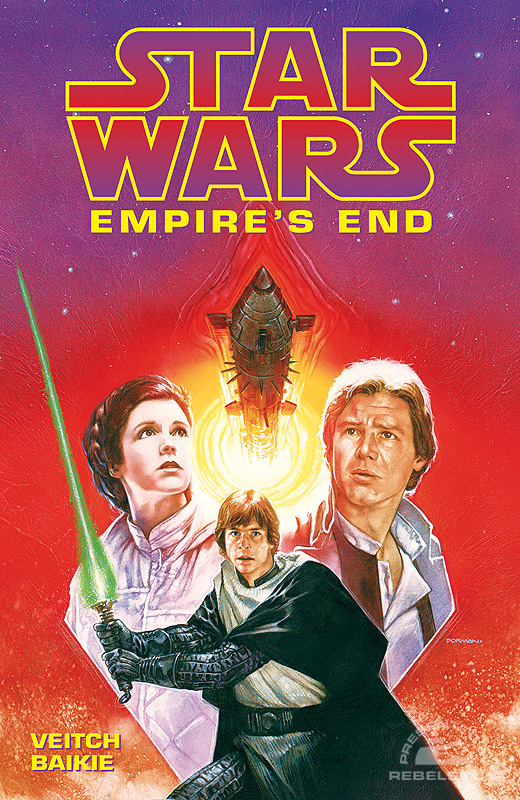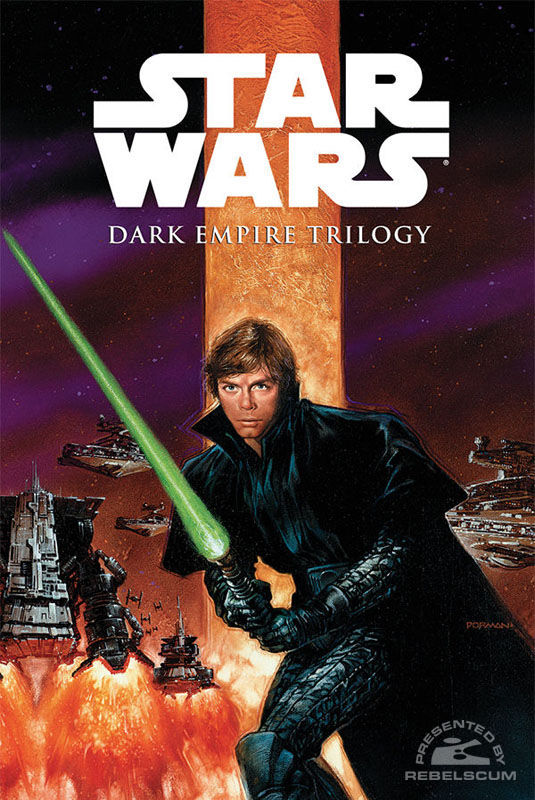 Special Editions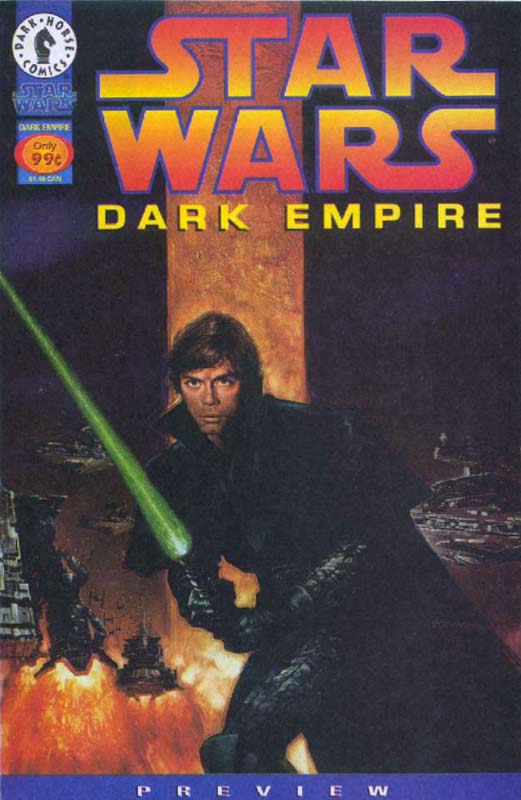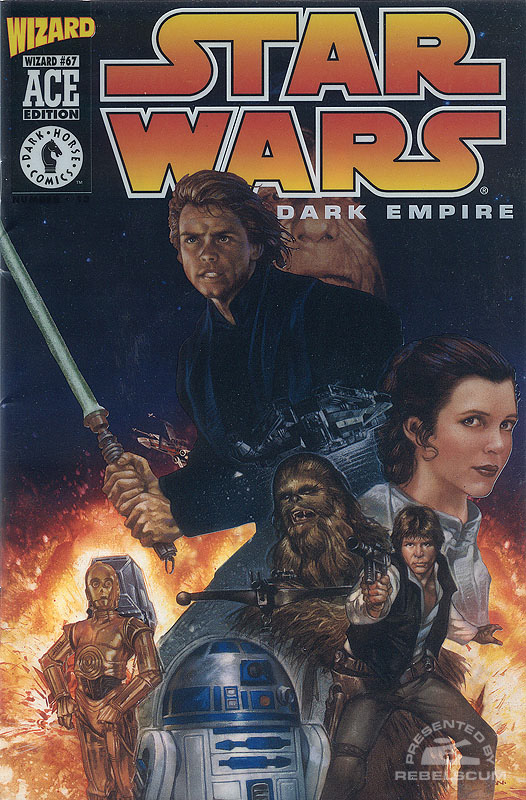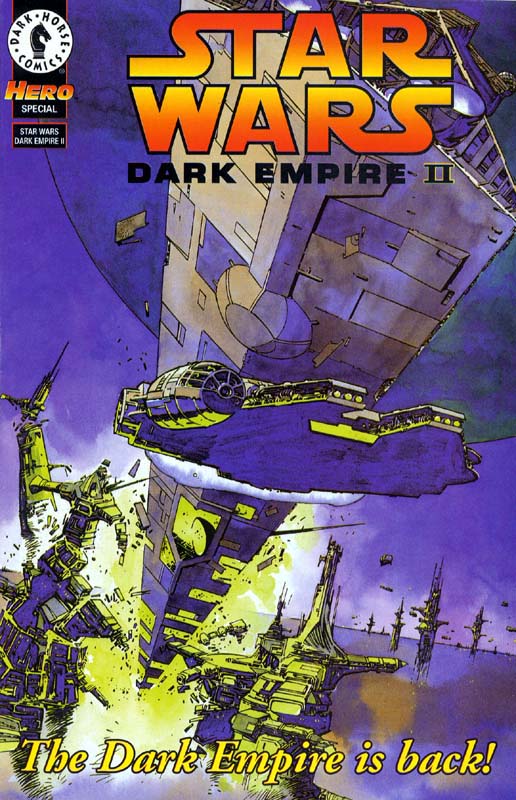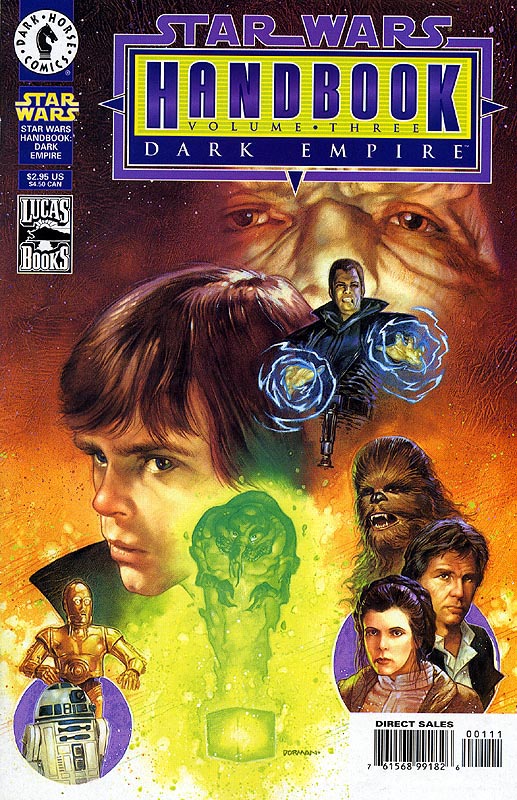 International Editions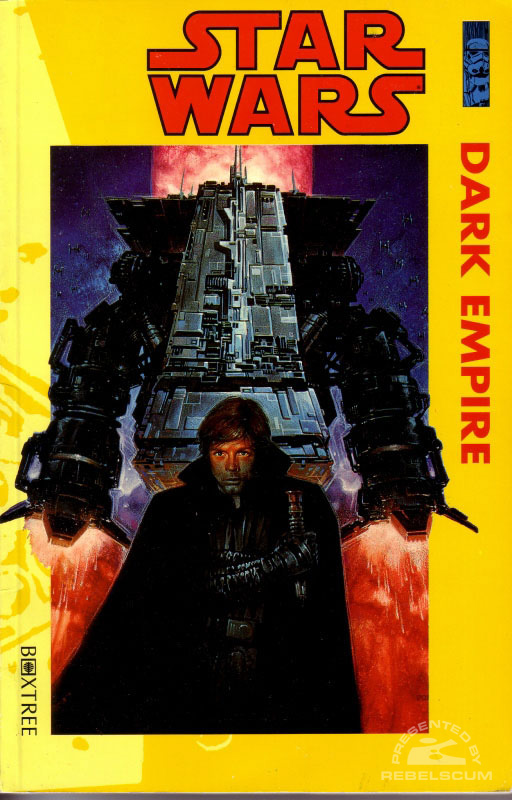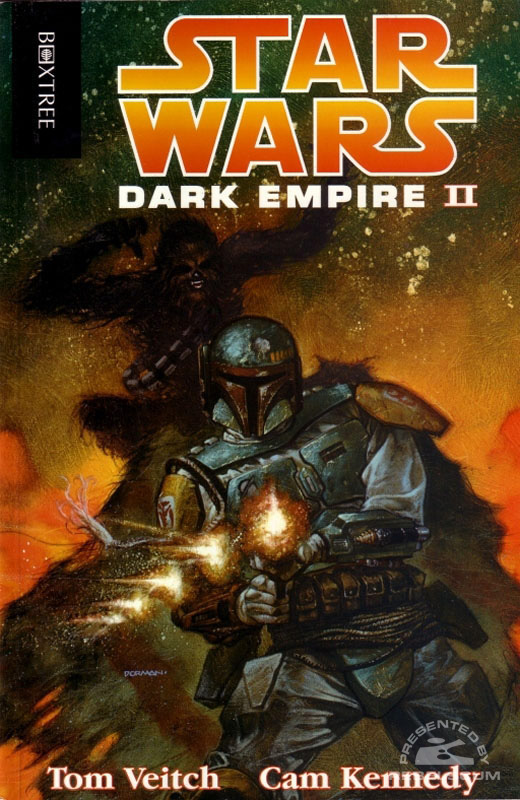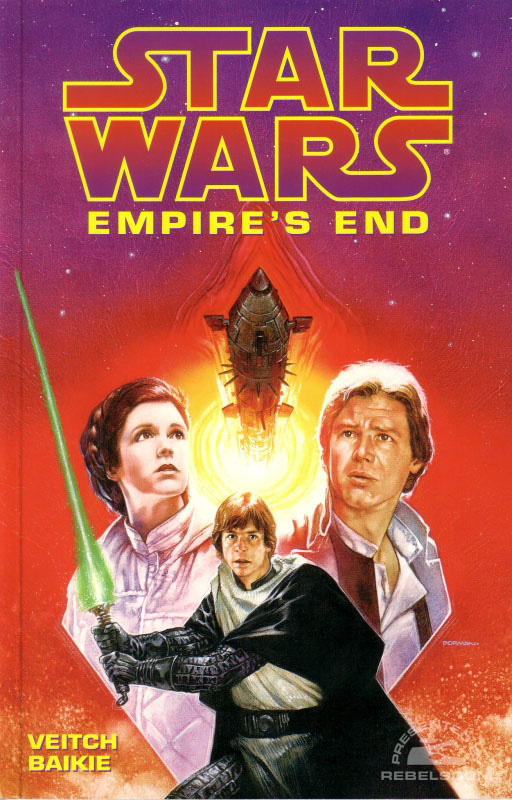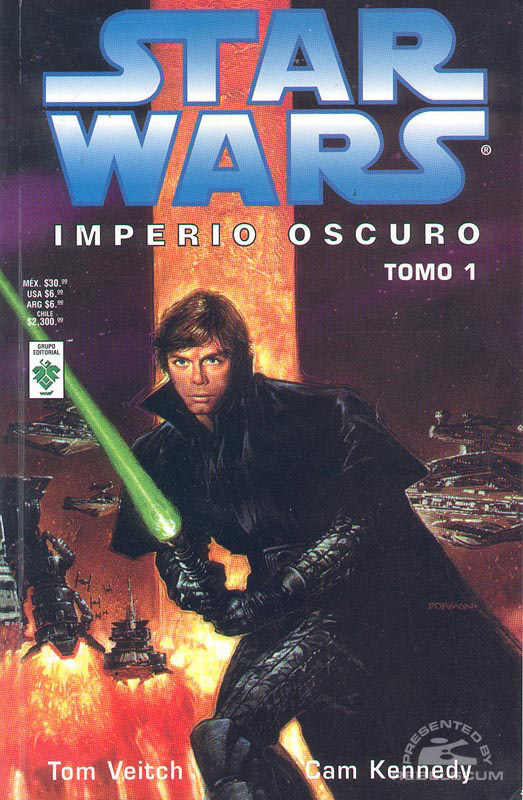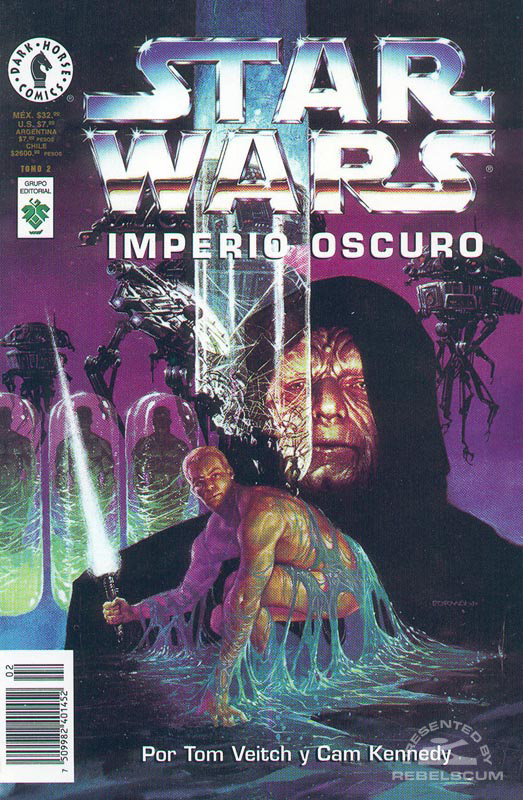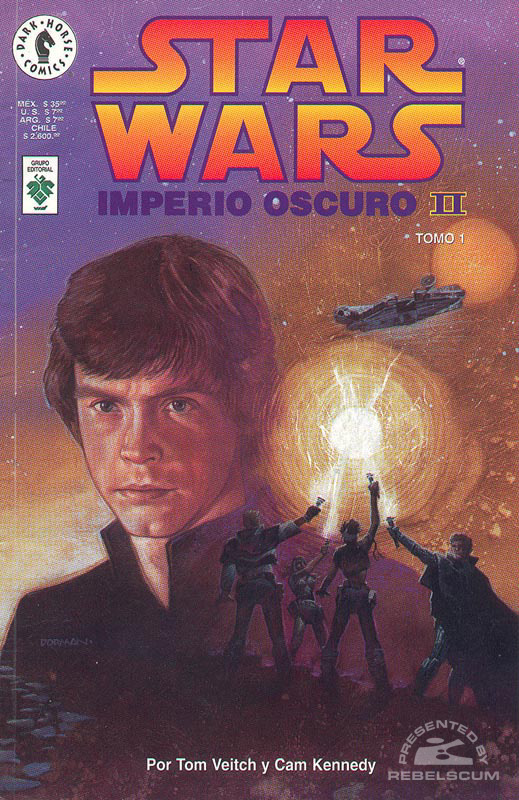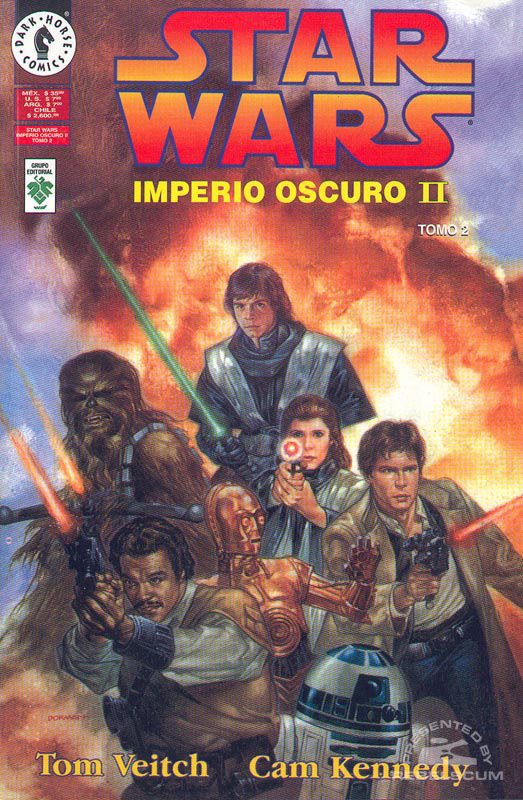 Back to Dark Horse Comics