COMMANDER GREE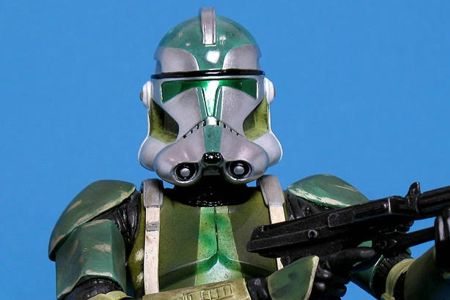 Collectible Mini Bust
Clone Commander Gree, designation 1004, led the Elite Corps stationed on Kashyyyk during the Clone Wars. He served under General Yoda, commanding troops the employed specialized equipment for combat in the jungle environment.

Product Information
Year:
2007
Original Retail:
$46.19
Edition Size:
2,500
Item Number:
10087
UPC Number:
8 71810 00347 1
Points of Interest
This mini bust was available for sale during Celebration IV, May 24-28, 2007.
Photography by Mark Hurray.