C-3PO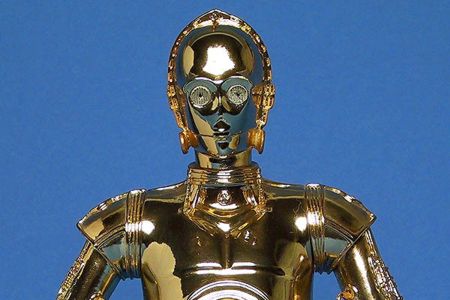 Collectible Mini Bust
C-3PO is a fussy and worry-prone protocol droid who is fluent in over 6 millions forms of communications. C-3PO, along with R2-D2, played a crucial part in assisting Luke Skywalker in spearheading a rescue mission to free Princess Leia from the heart of the Death Star.

Product Information
Year:
2004
Original Retail:
$49.95
Edition Size:
8,000
Item Number:
6238
UPC Number:
8 7180 22212 8
<! remove list below if no points of interest -->
Points of Interest
The C-3PO Mini Bust is gold-plated, because it's really the only way to do him justice.
Photography by Mark Hurray