As revealed yesterday, Gentle Giant snuck in an secret variant into this year's exclusive set of Bust-Ups, the Spirit of the Rebellion. Limited to about 500 sets, the only way to know if you've got one of these sets is to open up the box!

This hidden chase set is a variant of the Spirit of the Rebellion Bust-Ups glows in the dark!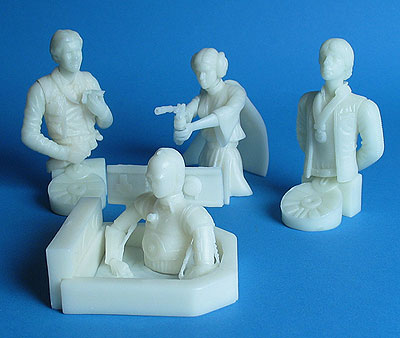 To see what happens when you turn out the lights, simply roll over the image above. Look for more photos of this variant set to be added to our Photo Archives soon.