COMMANDER NEYO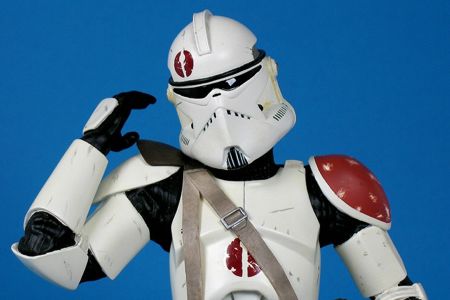 Collectible Mini Bust
Clone Commander Neyo was stationed on Saleucami during the Outer Rim Sieges. While on speeder bike patrol with his Jedi general, Stass Allie, he received Order 66 directly from Supreme Chancellor Palpatine. The command identified Allie as an enemy of the Republic. Carrying out the order, he braked his BARC speeder bike, falling in behind the Jedi. He and a wingman opened fire with their speeder-mounted laser cannons, killing Stass Allie and destroying her speeder bike.

Product Information
Year:
2007
Original Retail:
$50.00
Edition Size:
1,500
Item Number:
10088
UPC Number:
8 71810 00349 5
Points of Interest
This mini bust was exclusive to a Blister Event in Tokyo.
Photography by Mark Hurray.