IMPERIAL AT-AT DRIVER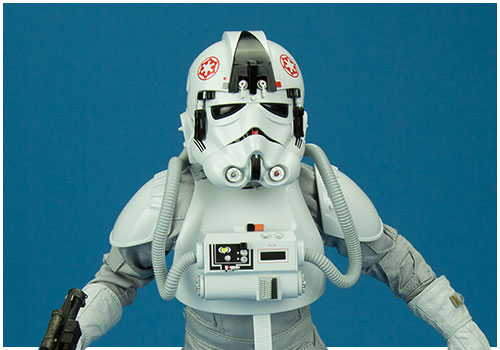 Sixth Scale Figure
The Imperial AT-AT Driver sixth-scale figure featured on this page was first previewed in October 2015, with the pre-order opening the following week on the 15th for the regular edition as well as an exclusive version that came with an additional blaster rifle. Orders began shipping in September 2016.

Product Information
Manufacturer:
Sideshow Collectibles
Collection:
Sixth Scale Figures
Source:
Star Wars Episode V: The Empire Strikes Back
Year:
2016
Original Retail:
$209.99
Product Number:
1001241
UPC Number:
7 47720 22554 1
What's In The Box?
Prometheus Body
Helmet & Chest Armor
Flightsuit and Harness
3x Pairs of Hands
BlasTech E-11 Blaster with folding stock
Display Base
Text & Photography by Adam Lamping
comments powered by

Disqus