R5-D4


Source:
(A New Hope)

Collection:
Escape from Mos Eisley

Year: 2006

Number: SAGA-032

Assortment: Basic Figures

Retail: $6.99

Assortment Number: 86780/85770

UPC Number: 6 53569 12345 3

Weapons and Accessories:
Antenna
Middle Leg
"Pop-Up" Motivator
Display Stand
Droid Type: Astromech
Purchased By: Owen Lars
Suffers From: Bad motivator

Comments:

Just as Owen Lars purchases this battle-worn astromech droid, the droidís motivator blows a fuse. Disgruntled and dissatisfied, Owen asks for another R2 unit and selects R2-D2 after C-3PO recommends his services. Little does Owen know that his seemingly simple droid selection will turn out to determine the fate of the galaxy...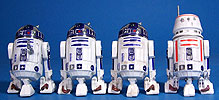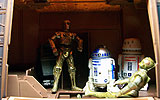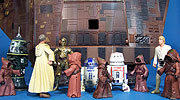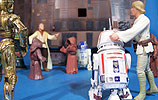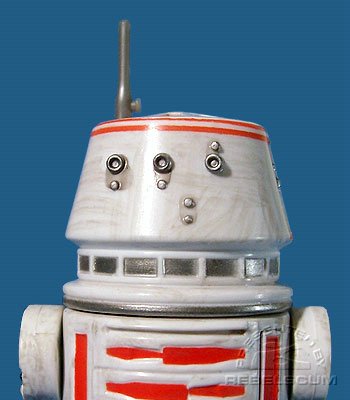 Roll over image above to see R5-D4 in action!
Points of Interest:
R5-D4 is a repaint of VOTC R2-D2 with an all-new head...but really, what did you expect him to be?
The side access panel is glued into place.
When turning the head of R5-D4, the motivator pops up in the back. A malfunction? Sabotage? The will of the Force? You decide!
Photography by Dan Curto

Back To Basic Figures