SITH INFILTRATOR


Source:
The Phantom Menace

Year: 2007

Assortment: Vehicles

Retail: $19.99

Assortment Number: 87294/85196

UPC Number: 6 53569 20731 3

Features:
Spring-Open Wings
Opening Cockpit
Hidden Weapons
Pivoting Landing Gear
Firing Missiles
Firing Probe Droids


Note: The display stand shown in the photos is not included with the vehicle. It's a FlexiDisplay stand, and you can find out more about it here.
Comments: The Sith Infiltrator streaks silently and invisibly through space to its destination. Hidden beneath the side panels and mounted on the wings are launchers that fire probe droids or missiles, depending on whether the craft's pilot is on a mission to seek or destroy his intended quarry. The wings flare open, greatly increasing the craft's speed and attack maneuverability. Darth Maul flies a Sith Infiltrator to the planet Tatooine during his quest to find Queen Amidala.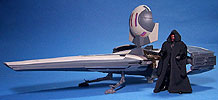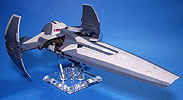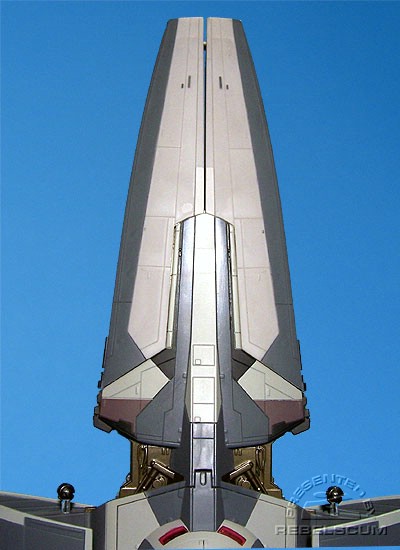 Convert the Sith Infiltrator from cruiser mode to attack mode.


Watch the wings spring open!
Points of Interest:
Darth Maul's prototype Sith Infiltrator is named Scimitar.
While the missiles and probe droids can be launched from either front or side launchers, the best configuration is shown in the photos above, not the package artwork or instruction sheet. This is because the fuselage halves, when opened, block the trajectory of the side launchers.
Of all the Darth Maul figures, the figure from the Sith Speeder fits the best inside the cockpit...which is exactly why that figure is coming back in the SAGA LEGENDS line.
Photography by Dan Curto

Back To Vehicles