CRAB DROID


Source: The Clone Wars

Year: 2009

Assortment: Deluxe

Retail: $15.99

Assortment Number: 91362/91349

UPC Number: 6 56569 42684 4

Weapons and Accessories:
Moving Legs
Missile Launcher
Missile
Comments: LM-432 crab droids are armored infantry units that easily move over rough ground. Their legs work independently of one another, allowing them to move with agility and speed as they track their targets and take aim with their blasters. Also known as Muckracker droids, they threaten Republic forces on many planets during the war.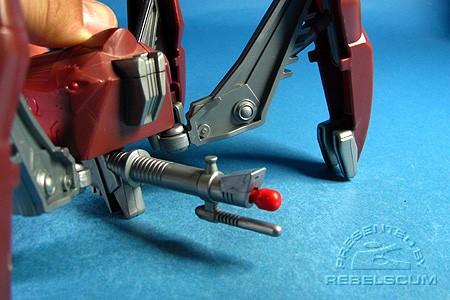 Launch the Crab Droid's missile!
Points of Interest:
Crab Droid is a repaint of 2005's ROTS Crab Droid.

Photography by Dan Curto

Back To Deluxe Sets