FX A New Hope JACKET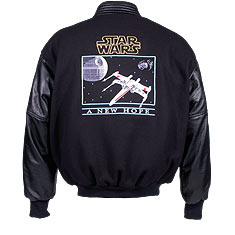 This fiber optic jacket offering was pulled from the product line during a time when Master Replicas removed a number of announced items from other lines, including several from Lord of the Rings.

Only two prototype jackets were made. One of them, a 2XL is in Philip Wise's collection.

You can see some of the original jacket detail on this partial page capture from the Master Replicas site.
Click here for a complete checklist