Return to Survival Guide
So, where do I go to learn about Star Wars Patches? What time does the R2 Builders exhibit open? We've put together this handy schedule of events so you can make the most of your time!
Note: last updated 7/22/13 - 9:00am.
Convention Hours:

Friday, July 26 10am-7pm
Saturday, July 27 10am-7pm
Sunday, July 28 10am-5pm
Jump to Messe Essen Floor Maps
---
Below is the most current convention schedule as presented at Star Wars Celebration.com.
WEDNESDAY
7:00:00 - Exhibitor Registration (13hr, Lobby, Conference Center Ost)
16:00:00 - New Ticket Purchase (4hr, Registration)
16:00:00 - VIP Registration (4hr, Registration)
16:00:00 - Will Call ("I Have My Barcode") (4hr, Will Call)

THURSDAY
7:00:00 - Exhibitor Registration (13hr, Lobby, Conference Center Ost)
11:00:00 - New Ticket Purchase (6hr, Registration)
11:00:00 - VIP Registration (6hr, Registration)
11:00:00 - Will Call ("I Have My Barcode") (6hr, Will Call)
18:00:00 - Special Preview Shopping - Crew, Exhibitor, and VIP Ticket-Holders Only (3hr, Halle 12)
18:00:00 - VIP Lounge for Jedi Masters (4hr, 2nd Level, Grugahalle)

FRIDAY
8:00:00 - Exhibitor Registration (11hr, Lobby, Congress Center Ost)
8:00:00 - New Ticket Purchase (11hr, Halle 9)
8:00:00 - VIP Registration (11hr, Grugahalle)
9:00:00 - Celebration Bag, Coat & Tote Check (11hr, Lobby, Congress Center Ost)
9:00:00 - VIP Lounge, for Jedi Masters Only. Concierge Service, bag check, special events. (11hr, Grugahalle, Room)
9:30:00 - Jedi Masters (hr, VIP Jedi Master Entrance)
10:00:00 - Celebration Autograph Hall by Official Pix (9hr, Celebration Experience, Halle 10)
10:00:00 - Celebration Experience (9hr, Exhibit Halles 5, 10, 11, 12)
10:00:00 - Celebration Store (9hr, Halle 12)
10:00:00 - Doors, All Attendees (hr, )
10:00:00 - LEGO Interactive Building Area (9hr, Halle 12)
10:00:00 - Star Wars Fan Group Tables & Displays (9hr, Halle 5)
10:00:00 - R2-D2 Builders' Area with Demos & Star Wars Droids from Many Countries (9hr, Halle 5)
10:00:00 - 501st Legion Garrisons from Germany, U.K., France, Hungary, & more! (9hr, Halle 5)
10:00:00 - The Rebel Legion Exhibit & Photos, by the Rebel Legion Germany and U.K. (9hr, Halle 5)
10:00:00 - Worldwide Mandalorian Mercs Exhibit (9hr, Halle 5)
10:00:00 - Star Wars Art Show featuring exclusive art (9hr, Celebration Experience, Halle 11)
10:00:00 - Star Wars Family Area: Continuous Fun, Crafts, Projects, and Classes for Kids and Their Parents (9hr, Halle 5)
10:00:00 - Star Wars Sets and Props Photo Ops (9hr, Celebration Experience, Halles 5, 11, 12)
10:00:00 - Celebration Tattoo Pavilion (9hr, Celebration Experience, Halle 11)
10:00:00 - The Rancho Obi-Wan Experience with Steve Sansweet (9hr, Halle 11)
10:00:00 - Naboo Boxes and Paper Holocrons (1.5hr, Family Room (Halle 5))
10:30:00 - International Star Wars Fandom with Gerald Home (1hr, Collectors and Fan Stage (Halle Ruhr))
11:00:00 - Star Wars Face Painting (5hr, Family Room (Halle 5))
11:00:00 - Drawing Star Wars Angry Birds with Rovio Artists (1.5hr, Family Room (Halle 5)) 11:00:00 - Learn Twi'lek Dancing (1.5hr, Family Room (Halle 5))
11:30:00 - Droid Building 101 (1hr, Star Wars University (Halle C))
11:30:00 - Star Wars Finger Puppets (1.5hr, Family Room (Halle 5))
12:00:00 - French Merchandising & Marketing, 1977-1986 (Don't miss the exclusive CE Star Tots Give-Aways at each collecting panel!) (0.75hr, Collectors and Fan Stage (Halle Ruhr))
12:00:00 - The Art of Star Wars Comics With Panini (1hr, Behind-The-Scenes Stage (Halle 5)
12:30:00 - Star Wars: Attack of the Clones Exclusive Celebration Europe Show in 3D (2.5hr, Digital Stage (Halle Essen))
13:00:00 - LEGO Star Wars (Don't miss the exclusive CE Star Tots Give-Aways at each collecting panel!) (0.75hr, Collectors and Fan Stage (Halle Ruhr))
13:00:00 - Save The Lars Homestead Project (1hr, Star Wars University (Halle C))
13:00:00 - Chewbacca Puppets (1.5hr, Family Room (Halle 5))
13:00:00 - Jedi Master Meet & Greet with Dave Filoni (1hr, Grugahalle (TBD))
13:30:00 - Ben Burtt (1hr, Behind-The-Scenes Stage (Halle 5))
14:00:00 - Nordic Vintage Collectibles (Don't miss the exclusive CE Star Tots Give-Aways at each collecting panel!) (0.75hr, Collectors and Fan Stage (Halle Ruhr))
14:00:00 - Designing a Galaxy: Doug Chaing and Iain McCaig (1hr, Celebration Stage (Grugahalle))
14:00:00 - "Drawing is Simple" with Spencer Brinkerhoff III (1hr, Family Room (Halle 5))
14:00:00 - Naboo Boxes and Paper Holocrons (1.5hr, Family Room (Halle 5))
14:30:00 - Star Wars and Mythology (German) (1hr, Star Wars University (Halle C))
15:00:00 - Secrets of Star Wars: The Clone Wars (German) (1hr, Behind-The-Scenes Stage (Halle 5))
15:00:00 - Star Wars Collecting Book Authors (Don't miss the exclusive CE Star Tots Give-Aways at each collecting panel!) (0.75hr, Collectors and Fan Stage (Halle Ruhr))
15:30:00 - 501st Legion: The Best Mission in the Galaxy! (1hr, Digital Stage (Halle Essen))
16:00:00 - Changing Collecting Interests (Don't miss the exclusive CE Star Tots Give-Aways at each collecting panel!) (0.75hr, Collectors and Fan Stage (Halle Ruhr))
16:00:00 - Masters' Drawing Class with Iain McCaig (1hr, Star Wars University (Halle C))
16:00:00 - The Golden Hour (Or Maybe 45 Minutes) with Anthony Daniels (1hr, Celebration Stage (Grugahalle))
16:00:00 - How To Draw Wookiees with JAKe (1hr, Family Room (Halle 5))
16:00:00 - Making Tooka Dolls (1.5hr, Family Room (Halle 5))
16:30:00 - Star Warriors Screening with Exclusive Deleted Scenes (2.5hr, Behind-The-Scenes Stage (Halle 5))
17:00:00 - Drawing Star Wars Angry Birds with Rovio Artists (1.5hr, Family Room (Halle 5))
17:00:00 - Star Wars: The Clone Wars Exclusive Darth Maul Theatrical Arc (2hr, Digital Stage (Halle Essen))
17:30:00 - Lucasfilm's Star Wars Collectibles Update (Don't miss the exclusive CE Star Tots Give-Aways at each collecting panel!) (1hr, Collectors and Fan Stage (Halle Ruhr))
17:30:00 - Meet the Good Guys of the Rebel Legion (1hr, Star Wars University (Halle C))
17:30:00 - Open Crafts for Kids (Halle 5))
18:00:00 - Evening with the Emperor: Ian McDiarmid (1hr, Celebration Stage (Grugahalle))
19:30:00 - 30th Anniversary Outdoor Return of the Jedi Screening (2.5hr, Tummelwiese, Grugapark)

SATURDAY
8:00:00 - Exhibitor Registration (11hr, Lobby, Congress Center Ost)
8:00:00 - New Ticket Purchase (11hr, Halle 9)
8:00:00 - VIP Registration (11hr, Grugahalle)
8:00:00 - Will Call - Pick Up Tickets with Code (11hr, Halle 9)
9:00:00 - Celebration Bag, Coat & Tote Check (11hr, Lobby, Congress Center Ost)
9:30:00 - Jedi Masters (hr, VIP Jedi Master Entrance)
10:00:00 - 501st Legion Garrisons from Germany, U.K., France, Hungary, & more! (9hr, Halle 5)
10:00:00 - Celebration Autograph Hall by Official Pix (9hr, Celebration Experience, Halle 10)
10:00:00 - Celebration Europe Bounty Hunt - Special Collectibles for first 500 players each day! See Celebration Europe Mobile App for Details (9hr, )
10:00:00 - Celebration Experience (9hr, Exhibit Halles 5, 10, 11, 12)
10:00:00 - Celebration Store (9hr, Halle 12)
10:00:00 - Doors, All Attendees (hr, )
10:00:00 - LEGO Interactive Building Area (9hr, Halle 12)
10:00:00 - R2-D2 Builders' Area with Demos & Star Wars Droids from Many Countries (9hr, Halle 5)
10:00:00 - Star Wars Art Show featuring exclusive art (9hr, Celebration Experience, Halle 11)
10:00:00 - Star Wars Family Area: Continuous Fun, Crafts, Projects, and Classes for Kids and Their Parents (9hr, Halle 5)
10:00:00 - Star Wars Fan Group Tables & Displays (9hr, Halle 5)
10:00:00 - Star Wars Sets and Props Photo Ops (9hr, Celebration Experience, Halles 5, 11, 12)
10:00:00 - Celebration Tattoo Pavilion (9hr, Celebration Experience, Halle 11)
10:00:00 - The Rancho Obi-Wan Experience with Steve Sansweet (9hr, Halle 11)
10:00:00 - The Rebel Legion Exhibit & Photos, by the Rebel Legion Germany and U.K. (9hr, Halle 5)
10:00:00 - Worldwide Mandalorian Mercs Exhibit (9hr, Halle 5)
10:00:00 - Naboo Boxes and Paper Holocrons (1.5hr, Family Room (Halle 5))
10:30:00 - Kathleen Kennedy: Her Celebration Premiere! (1hr, Celebration Stage (Grugahalle))
11:00:00 - Star Wars: Attack of the Clones Exclusive Celebration Europe Show in 3D (2.5hr, Digital Stage (Halle Essen))
11:00:00 - Drawing Star Wars Angry Birds with Rovio Artists (5hr, Family Room (Halle 5))
11:00:00 - Star Wars Face Painting (5hr, Family Room (Halle 5))
11:00:00 - Learn Twi'lek Dancing (1.5hr, Family Room (Halle 5))
11:30:00 - Making Felt Yoda Puppets (2hr, Family Room (Halle 5))
12:00:00 - From Idea to Reality: Making Star Wars Collectibles (Don't miss the exclusive CE Star Tots Give-Aways at each collecting panel!) (0.75hr, Collectors and Fan Stage (Halle Ruhr))
12:00:00 - Advanced Electronics for Droids (1hr, Star Wars University (Halle C))
12:30:00 - First Look: Star Wars Rebels (1hr, Celebration Stage (Grugahalle))
12:30:00 - The Holocron 101 with Lucasfilm's Leland Chee (1hr, Behind-The-Scenes Stage (Halle 5))
13:00:00 - Drawing with Ken Lashley (1hr, Family Room (Halle 5))
13:00:00 - Let's Collect "La Guerra delas Galaxias" (Don't miss the exclusive CE Star Tots Give-Aways at each collecting panel!) (0.75hr, Collectors and Fan Stage (Halle Ruhr))
13:00:00 - Making Tooka Dolls (1.5hr, Family Room (Halle 5))
13:30:00 - Meet the Mandalorian Mercs (1hr, Star Wars University (Halle C))
13:30:00 - Jedi Master Meet & Greet with Iain McCaig & Doug Chiang (1hr, Grugahalle (TBD))
14:00:00 - German Vintage Star Wars Toys: From "Super Sonderangebot" to Today's Treasures (Don't miss the exclusive CE Star Tots Give-Aways at each collecting panel!) (0.75hr, Collectors and Fan Stage (Halle Ruhr))
14:00:00 - Master of Sound: Ben Burtt (1hr, Digital Stage (Halle Essen))
14:00:00 - Stump the Experts with Anthony Daniels (1hr, Behind-The-Scenes Stage (Halle 5))
14:00:00 - Drawing with Joe Corroney (1hr, Star Wars University (Halle C))
14:30:00 - The Celebration Europe Costume Masquerade (2hr, Celebration Stage (Grugahalle))
15:00:00 - Original Movie Props and Wardrobe Collecting (Don't miss the exclusive CE Star Tots Give-Aways at each collecting panel!) (0.75hr, Collectors and Fan Stage (Halle Ruhr))
15:00:00 - Darth Maul: The Phantom Make-Up (1hr, Star Wars University (Halle C))
15:30:00 - The Art of Doug Chaing (1hr, Digital Stage (Halle Essen))
15:30:00 - Drawing with Iain McCaig (For Kids) (1hr, Family Room (Halle 5))
15:30:00 - Return of the Jedi Creature History (1hr, Behind-The-Scenes Stage (Halle 5))
16:00:00 - Rancho Obi-Wan (Don't miss the exclusive CE Star Tots Give-Aways at each collecting panel!) (0.50hr, Collectors and Fan Stage (Halle Ruhr))
16:00:00 - Naboo Boxes and Paper Holocrons (1.5hr, Family Room (Halle 5))
16:30:00 - Masters' Drawing Class with Doug Chaing (1.5hr, Star Wars University (Halle C))
17:00:00 - Star Wars: The Clone Wars Exclusive Darth Maul Theatrical Arc (2hr, Digital Stage (Halle Essen))
17:00:00 - Drawing Star Wars Angry Birds with Rovio Artists (1.5hr, Family Room (Halle 5))
17:00:00 - Star Wars Finger Puppets (1.5hr, Family Room (Halle 5))
17:30:00 - Masters' Challenge: Dave Filoni with Pablo Hidalgo and Leland Chee (1hr, Behind-The-Scenes Stage (Halle 5))
17:30:00 - Restored! The Lost Michael Parbot Documentary (1.5hr, Collectors and Fan Stage (Halle Ruhr))
15:30:00 - Open Crafts for Kids (1.5hr, Family Room (Halle 5))
18:00:00 - Straight Talk From a Princess: Carrie Fisher (1hr, Celebration Stage (Grugahalle))
18:00:00 - Star Wars Insider (1hr, Star Wars University (Halle C))
19:00:00 - Cantina Crawl (4hr, Eigelstein, Plan B, & Fritzpatrick's)

SUNDAY
8:00:00 - Exhibitor Registration (7hr, Lobby, Congress Center Ost)
8:00:00 - New Ticket Purchase (7hr, Halle 9)
8:00:00 - VIP Registration (7hr, Grugahalle)
8:00:00 - Will Call - Pick Up Tickets with Code (7hr, Halle 9)
9:00:00 - Celebration Bag, Coat & Tote Check (8hr, Lobby, Congress Center Ost)
9:30:00 - Jedi Masters (hr, VIP Jedi Master Entrance)
10:00:00 - 501st Legion Garrisons from Germany, U.K., France, Hungary, & more! (7hr, Halle 5)
10:00:00 - Celebration Autograph Hall by Official Pix (7hr, Celebration Experience, Halle 10)
10:00:00 - Celebration Europe Bounty Hunt - Special Collectibles for first 500 players each day! See Celebration Europe Mobile App for Details (7hr, )
10:00:00 - Celebration Experience (7hr, Exhibit Halles 5, 10, 11, 12)
10:00:00 - Celebration Store (7hr, Halle 12)
10:00:00 - Doors, All Attendees (hr, )
10:00:00 - LEGO Interactive Building Area (7hr, Halle 12)
10:00:00 - R2-D2 Builders' Area with Demos & Star Wars Droids from Many Countries (7hr, Halle 5)
10:00:00 - Star Wars Art Show featuring exclusive art (7hr, Celebration Experience, Halle 11)
10:00:00 - Star Wars Family Area: Continuous Fun, Crafts, Projects, and Classes for Kids and Their Parents (7hr, Halle 5)
10:00:00 - Star Wars Fan Group Tables & Displays (7hr, Halle 5)
10:00:00 - Star Wars Sets and Props Photo Ops (7hr, Celebration Experience, Halles 5, 11, 12)
10:00:00 - Tattoo Pavilion & Live Tattooing. Sign up for Celebration Europe Tattoo Show (7hr, Celebration Experience, Halle 11)
10:00:00 - The Rancho Obi-Wan Experience with Steve Sansweet (7hr, Halle 11)
10:00:00 - The Rebel Legion Exhibit & Photos, by the Rebel Legion Germany and U.K. (7hr, Halle 5)
10:00:00 - Worldwide Mandalorian Mercs Exhibit (7hr, Halle 5)
10:00:00 - Drawing Star Wars Angry Birds with Rovio Artists (1.5hr, Family Room (Halle 5))
10:00:00 - Naboo Boxes and Paper Holocrons (1.5hr, Family Room (Halle 5))
10:30:00 - From World Wars to Star Wars (0.75hr, Collectors and Fan Stage (Halle Ruhr))
10:30:00 - Star Wars: Attack of the Clones Exclusive Celebration Europe Show in 3D (2.5hr, Digital Stage (Halle Essen))
10:30:00 - Droid Building On a Budget (1hr, Star Wars University (Halle C))
10:30:00 - What's New at Hasbro (1hr, Behind-The-Scenes Stage (Halle 5))
11:00:00 - The Fett-Tastic Four (1hr, Celebration Stage (Grugahalle))
11:00:00 - Star Wars Face Painting (5hr, Family Room (Halle 5))
11:30:00 - Chewbacca Puppets (1.5hr, Family Room (Halle 5))
12:00:00 - The Art of Iain McCaig (1hr, Behind-The-Scenes Stage (Halle 5))
12:00:00 - Celebration Europe Grand Droid Parade (1.5hr, Celebration Experience, Halle 5)
12:00:00 - Collecting Star Wars Trading Cards (Don't miss the exclusive CE Star Tots Give-Aways at each collecting panel!) (0.75hr, Collectors and Fan Stage (Halle Ruhr))
12:00:00 - Star Wars Trivia Challenge with TeeKay-421! (1.5hr, Star Wars University (Halle C))
12:00:00 - "Master Drawing the Jedi Master" with Matt Busch (1hr, Family Room (Halle 5))
12:00:00 - Learn Twi'lek Dancing (1.5hr, Family Room (Halle 5))
12:30:00 - The Jabba's Palace Reunion (1hr, Celebration Stage (Grugahalle))
13:00:00 - European Food Collectibles (Don't miss the exclusive CE Star Tots Give-Aways at each collecting panel!) (0.75hr, Collectors and Fan Stage (Halle Ruhr))
13:00:00 - Making Felt Yoda Puppets (1.5hr, Family Room (Halle 5))
13:00:00 - Jedi Master Meet & Greet with Ben Burtt (1hr, Grugahalle (TBD))
13:30:00 - Lost Secrets from Return of the Jedi (1hr, Digital Stage (Halle Essen))
13:30:00 - Celebration Europe Star Wars Tattoo Competition (2hr, Behind-The-Scenes Stage (Halle 5))
13:30:00 - Paper Bag Puppets with Lin Zy (1hr, Family Room (Halle 5))
14:00:00 - Music Collectibles (Don't miss the exclusive CE Star Tots Give-Aways at each collecting panel!) (0.75hr, Collectors and Fan Stage (Halle Ruhr))
14:00:00 - Star Wars Combine (1hr, Star Wars University (Halle C))
14:00:00 - Naboo Boxes and Paper Holocrons (1.5hr, Family Room (Halle 5))
14:30:00 - Mark Hamill: The Jedi Returns (1hr, Celebration Stage (Grugahalle))
14:30:00 - Star Wars Finger Puppets (1.5hr, Family Room (Halle 5))
15:00:00 - Collecting Autographs (Don't miss the exclusive CE Star Tots Give-Aways at each collecting panel!) (0.75hr, Collectors and Fan Stage (Halle Ruhr))
15:00:00 - Kid's Costume "Red Carpet" (1hr, Family Room (Halle 5))
15:00:00 - The Women of Star Wars (1hr, Digital Stage (Halle Essen))
15:00:00 - Drawing Star Wars Angry Birds with Rovio Artists (1.5hr, Family Room (Halle 5))
15:30:00 - Making Felt Yoda Puppets (1.5hr, Family Room (Halle 5))
16:00:00 - International Star Wars (Don't miss the exclusive CE Star Tots Give-Aways at each collecting panel!) (0.75hr, Collectors and Fan Stage (Halle Ruhr))
16:00:00 - Open Crafts for Kids (1hr, Family Room (Halle 5))
16:00:00 - Celebration Europe Closing Ceremonies (1hr, Celebration Stage (Grugahalle))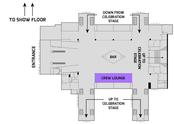 Grugahalle Level 1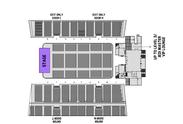 Grugahalle Level 2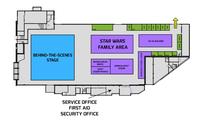 Congress Center Halle 5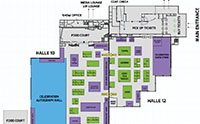 Congress Center Halle's 10, 11, 12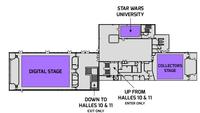 Congress Center Level 2
Return to Survival Guide