DARTH VADER
(Duel at Mustafar)


Source:
(Revenge of the Sith)

Year: 2005
(Target Exclusive)

Assortment: Exclusive Figures

Retail: $12.99

Assortment Number: 85922

UPC Number: 653569105114

Weapons and Accessories:
Lightsaber
Mustafar Base
Display Liner
Clamshell Packaging


Notes:
This Darth Vader figure was created especially for Target to celebrate the release of the final episode in the Star Wars saga, Revenge of the Sith.
This Exclusive Collectors Edition is limited to 50,000
Comments: Anakin Skywalker was a heroic Jedi Knight who became seduced by the dark side of the Force. Now a servant of the Sith, Darth Vader turns his lightsaber against his former master in a duel for the ages!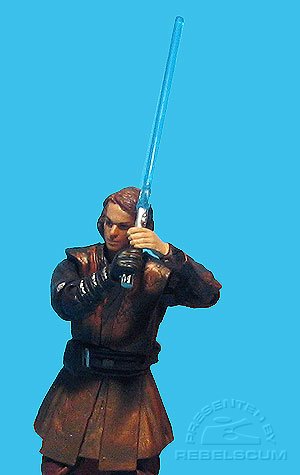 Roll over image above to see Vader in action!
Points of Interest:

Darth Vader is a repaint of Anakin Skywalker III-02 and features a "Lava Reflection" paintjob and a Mustafar base.
Photography by Jeremy Beckett and Dan Curto

Back To Exclusive Figures