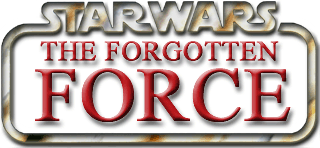 The Forgotten Force Customizing Group
Critique Of The Week

12" Boba Fett: Stealth Armour
by
Matthew Herbert





"Villains alway wear black, and its usually leather to boot!
Boba has worked as an assasin and modifies his armour in accordance to his
target wether it be bounty or 'hit' so I figured a suit specially modified to
avoid radar detection, and to give him maximum cover at night would be useful."

Critique Accepted Until September 21, 2002
Please read the Critique Instructions and Guidelines Document
Members Only: Send Critique To Customs Listserver
Private Mail: Matt
Want to learn about the group? Forgotten Force Group
How to submit a figure for critique.