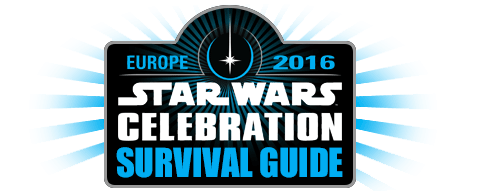 Star Wars Celebration returns to Europe this year with a 3-day event, July 15-17, 2016, and will mark only the third European Celebration to date. As usual, we've collected all kinds of pertinent info and put it all together in our Rebelscum Celebration Europe 2016 Survival Guide!
Perhaps you aren't familiar with the surrounding area, or maybe you've never actually attended a Celebration before and have all sorts of questions that need answers? That is precisely why this guide exists!
Our guide has been broken out into seven sections to allow you safe and easy transport to the London System (not all pages are currently active):
---
---

All these stories and more can be found in our Cons, Shows and Events channel. For even more stories, visit the Celebration & Fandom News page at TheForce.net!